ORANGE CITY—Marie Hofmeyer knew she had the perfect location when she opened Holland House in 2010, and this year, she's expanding the decor store's footprint.
The interior design shop on Central Avenue offers an array of fashion and fixings for those looking to brighten up where they live.
Hofmeyer grew up in Orange City and wasn't sure if her modernist style would work in a town like hers. But she's found success during her decade after moving home from another design firm in Kansas City.
"That was quite high-end in comparison to what we do around here, so my perception of interior design was quite skewed," Hofmeyer said. "I didn't think I could do it in a small town, but I decided life was too short."
Holland House already expanded once. In 2017, it added a clothing division in the lot next door. The storefront is under one roof but the newest addition will include the outdoors.
Immediately north of the building is an unused commercial building and past that, an empty alley populated by nothing except a Dutch-style gable and an old power box. Hofmeyer recently bought the property and has big dreams for the small-town lot.
"The plan is to redo the whole alleyway and create areas that are just fun to hang out in," she said. "Orange City's vibe is changing, which is awesome. More businesses are encouraging staying open later, there's more food options — but there's a very big shortage in places to hang out, exterior and in town."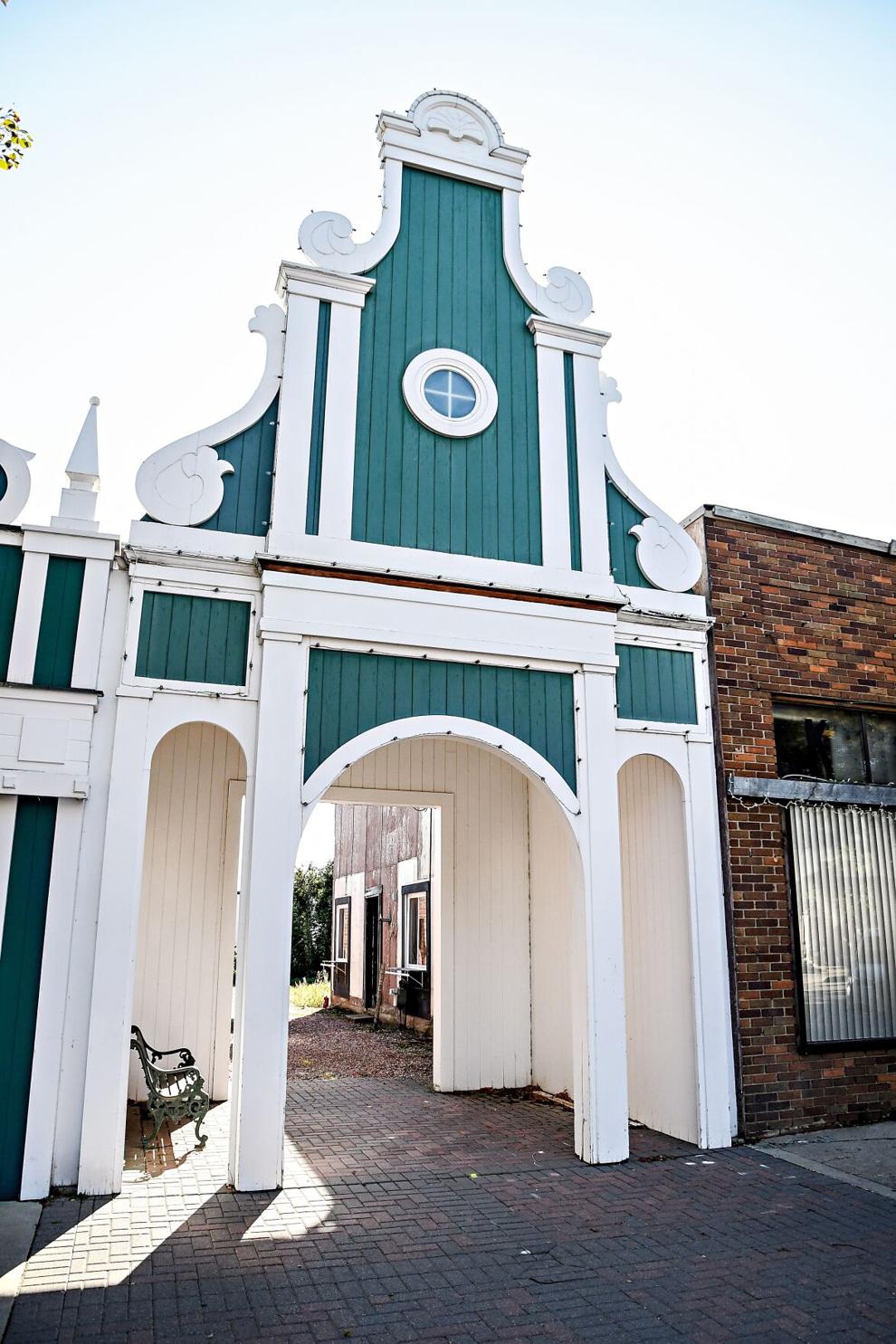 She's in talks with the Orange City Community Betterment Board to make the empty space a place where neighbors can congregate, have a drink and enjoy each other's company. Construction began earlier in October.
"I want it to take it a step up from just pavements and some planters with flowers," Hofmeyer said.
One particular attraction she's excited for is poffertjes. The snack cakes from the Netherlands are essentially small pancakes with powdered sugar. Poffertjes are among crowd favorites at Tulip Festival, but rarely seen in town outside of the local cultural celebrations.
"That's a missed opportunity for somebody in this community to do, to offer a famous Dutch street food," the Orange City native said. "I want to do it more. I want to offer people coming in visiting, or the college kids or just anybody — they can come to the alleyway and get a Dutch treat."
The businesswoman who has a "Boss Lady" nameplate on her desk said that it's crucial for local leaders to take initiative to keep their towns alive. As chamber board chair, she wants to see businesses thrive. As a citizen of Orange City, she said that means modernizing where necessary.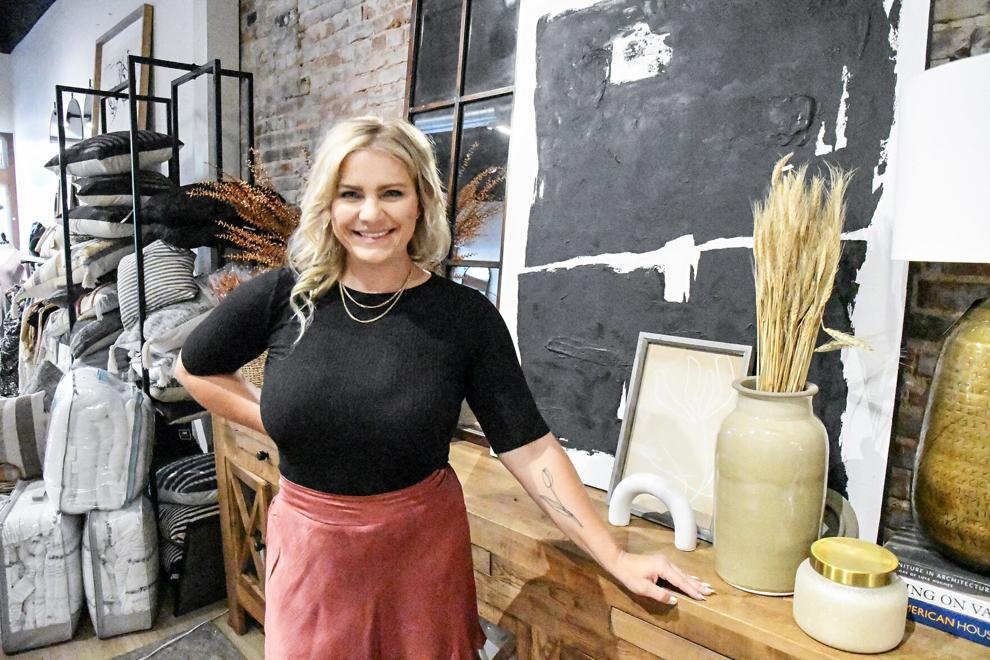 She said big steps are needed to keep places like hers growing.
"I think I just have a dysfunction where I don't feel nervousness when taking giant risks like this," Hofmeyer said. "I feel so confident in myself and my abilities to be successful in whatever I do. It would be different if I came here and this was the first thing I was doing, but I've been here for 11 years and people understand that I'm very invested in this community and allowing my business to grow here."
And supporting where people call home is the business model for Holland House. The inventory allows small spruce-ups and resounding rebuilds. The coronavirus pandemic pushed a lot of people into improving their living spaces, Hofmeyer said, she finds her professional joy in guiding others through those projects.
She's a proponent of the phrase "if you look good, you feel good," and whether that's building a new community hub or just a new couch for the living room, Hofmeyer wants Holland House to be the center of helping people love where they live.
"That was the positive out of COVID, that it taught us our homes actually do a lot for us. It can create a sense of peace and a place where we can be that makes us feel comfortable," she said. "That I get to help people make that space is awesome."