HARTLEY—The completion of the new Hartley-Melvin-Sanborn Elementary means Kristin Thorn is leading her preschool class in an actual school building for the first time.
"We're just really excited to be in the school this year," said Thorn, who is also entering her 17th year of teaching.
"It's a good opportunity to collaborate with other teachers. We can do some integration with our early-childhood special ed classroom. And it's also fun for me. I'm starting my 17th year, so I get to see a lot of my former students now that we're over at the new school."
The preschool — called Little Hawks Preschool — used to meet in the former United Methodist Church building in Hartley. The church has since become Grace Fellowship.
Although the preschool is housed in the elementary, its first day of class was Tuesday, Sept. 8. The rest of the school district began classes Monday, Aug. 24.
Nineteen students are enrolled in the preschool, which is in session 8:30 a.m.-12:30 p.m. Monday-Thursday.
It meets in its own classroom that is located in the building's early-childhood wing. The wing also houses two kindergarten classrooms, a transitional-kindergarten room and an early-childhood special education room.
Students begin their day by washing their hands when they arrive in the room at about 8:15 a.m.
Students then can do table activities, which involve fine-motor skills as well as puzzles and games before everyone comes together as a large group at 8:30.
"We do some circle time activities, some shape activities, some math activities and some literacy and always a story," Thorn said. "They really enjoy having stories read to them, especially when there's a lot of animation and we do some songs and finger plays."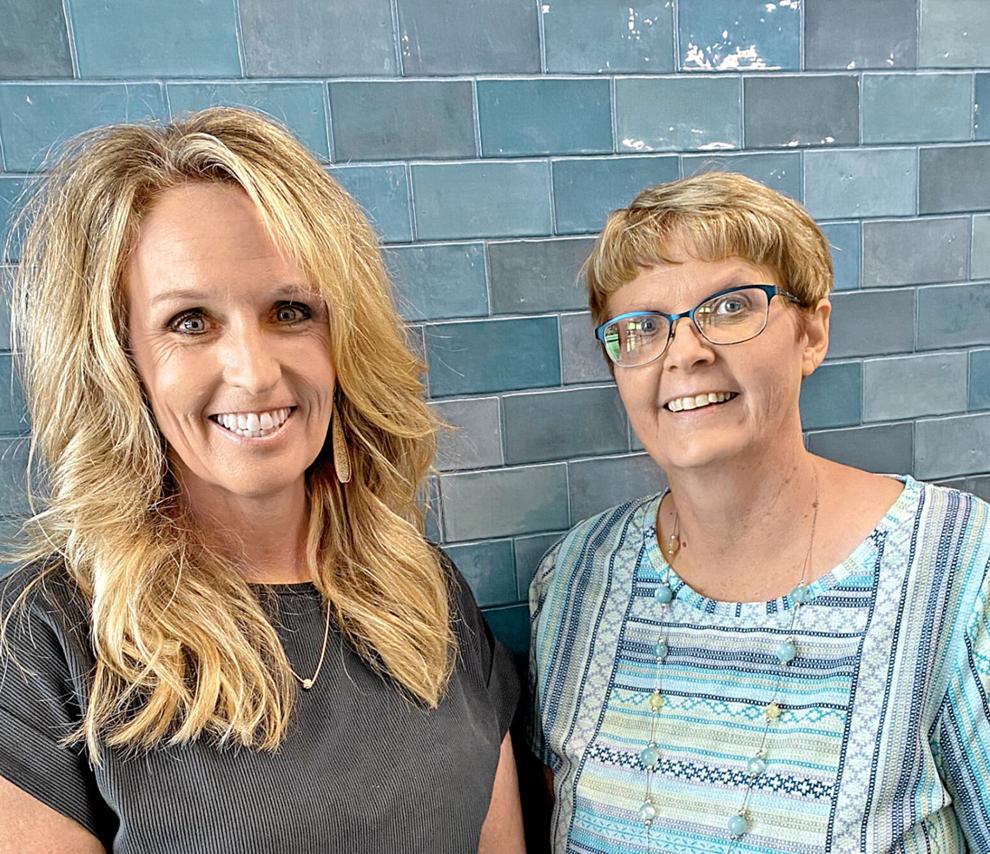 The class then breaks into three rotating small groups, which Thorn and her classroom associate, Jayne Vander Lee, lead. Students in the third group have free choice time to do activities before the groups switch.
Students have snack time before going transitioning to what Thorn called "center time," which takes place in a large area that also is used by the other classrooms in the early-childhood wing.
"That's where they have choices of a sand and water table, block area, puzzles, games, a light table, a science activity, a housekeeping activity," Thorn said. "During that time, they're able to make choices of where they'd like to play."
If the weather allows for it, the students also typically spend time outside for a recess. Otherwise, they are able to use the gymnasium for physical activities.
The class ends the day by washing hands and eating lunch in the school cafeteria.
"It's a pretty fast-moving day," Thorn said. "We try to provide a lot of choice time for the kids but we also have some structured activity time in there."
Another change that comes with meeting in the school building is transportation.
"The big deal for some of these little ones is some of them get to ride the bus this year, so they think that's really cool," Thorn said.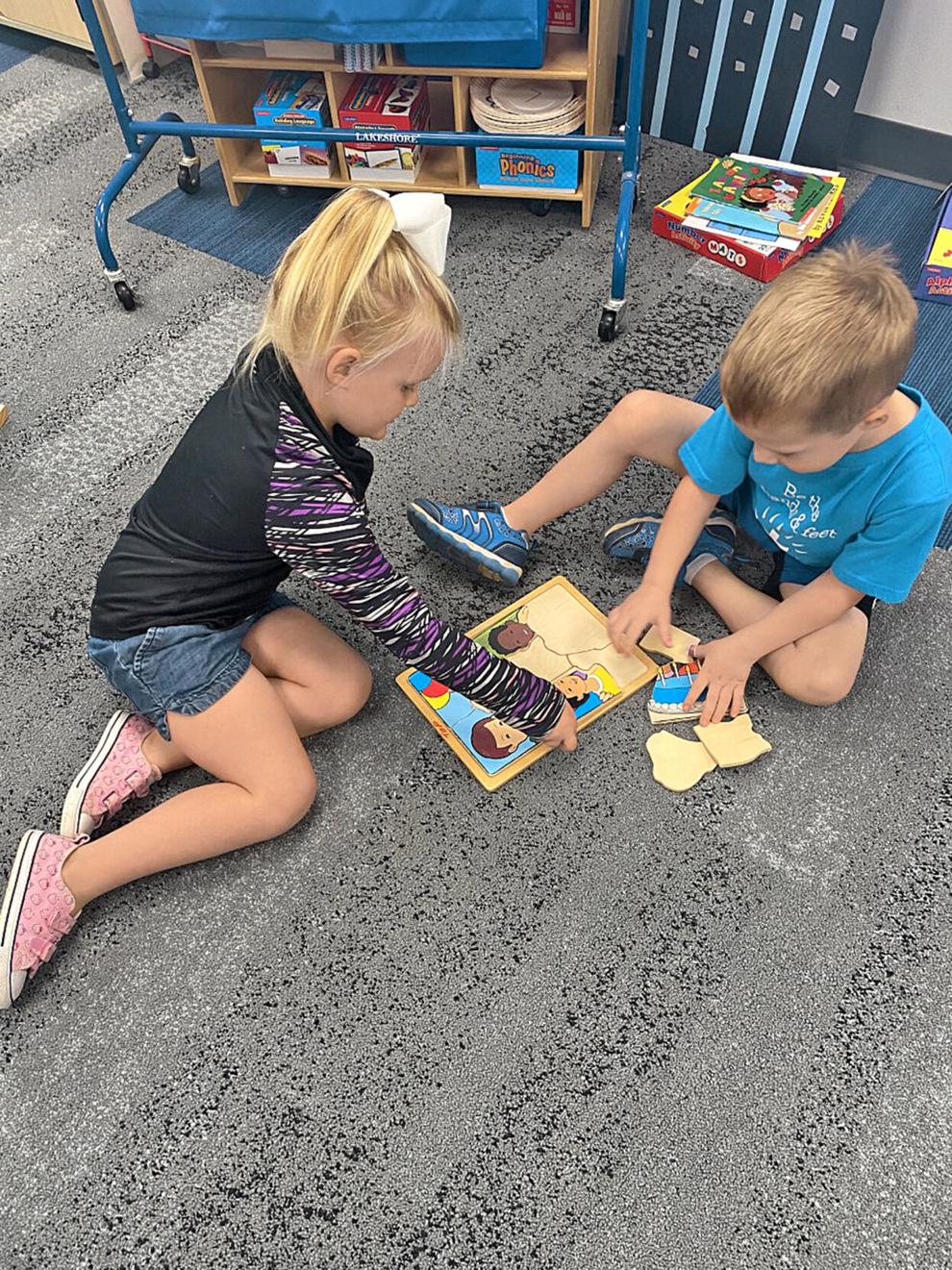 She said students who attend a licensed day-care center after preschool hours can ride a bus from the school to their day-care center. However, parents must pick up their children if they do not go to day care afterward.
Before the preschool's academic year started, Thorn met with each student and their family in one-on-one conferences as a way to get to know them before school began. Since class started recently, she still is getting to know everyone but is excited for the rest of the year.
"I love what I do, and it's an opportunity for myself to be that first teacher that a lot of these children experienced," Thorn said. "I just try to instill a love of learning and a love of school in them."