GEORGE—Not many people can say they have been a Legionnaire for more than 70 years, but George native Clarence Stubbe can.
The 96-year-old World War II veteran was sworn into the U.S. Army on Jan. 7, 1945, and discharged on Nov. 27, 1946.
After completing basic training in Texas, Stubbe went to the Philippines until mid-August in 1945, when he learned he would be going to Japan. That was shortly after the United States had dropped atomic bombs on Hiroshima and Nagasaki.
During his time on the island nation, Stubbe visited Nagasaki and saw the devastation of the bomb firsthand.
"There wasn't much left where we were," he said. "Like I say, we should have never been allowed to do that, but at that time, they didn't know how radioactive that stuff was."
Stubbe eventually became part of the U.S. military police that occupied the country in the wake of the war. One of his jobs was to police a train station in a town about 50 miles outside Tokyo.
"We had to go to a train station and monitor as the trains would come in and they'd come in about every 10 minutes," Stubbe said. "They'd have one car on there just for veterans. And no Japanese could ride in there."
He recalls one instance where a group of college-age girls asked to ride the train, but he had to tell them no according to his orders. Despite this, Stubbe recalls the residents being friendly to him.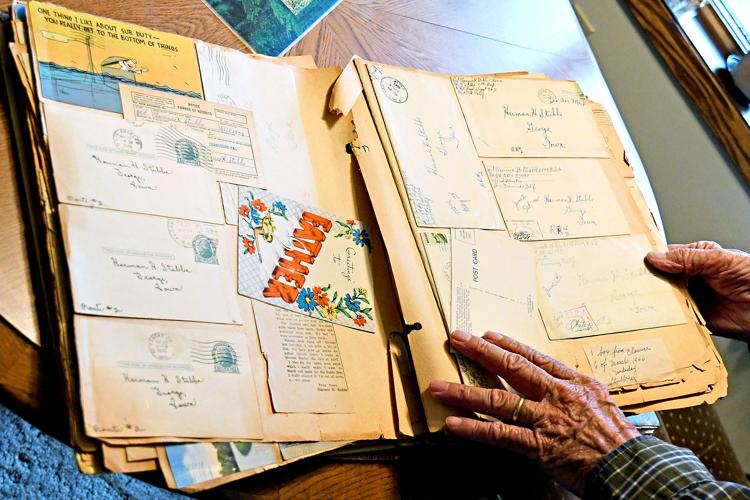 He later was transferred to the U.S. Army Air Force until his time of service was completed.
"They wanted me to stay, but when my time was up I went home," Stubbe said.
When he returned to George, Stubbe worked at a gas station for about four years. He married his wife, Pauline, in 1948 and they moved to a farm northeast of town in 1951.
"We bought it and lived there for 30-some years, then we moved into George," he said.
Stubbe joined George's Legion — the Jack Sauter American Legion Post 404 — after returning home. His father, Herman, was a World War I veteran and invited Stubbe to a meeting.
"My dad was a Legionnaire, that's how I got started," Stubbe said. "My brother and I, we got home from the service and then my dad says, 'Well, I've got a Legion meeting tonight, I'm going to take you boys along.' And that was the night they had sign-up."
Stubbe's younger brother, Henry, also had been enlisted for the service about the same time. Henry went to basic training in California and later was deployed to Korea then Okinawa.
The brothers would not see each other again until after they left the service.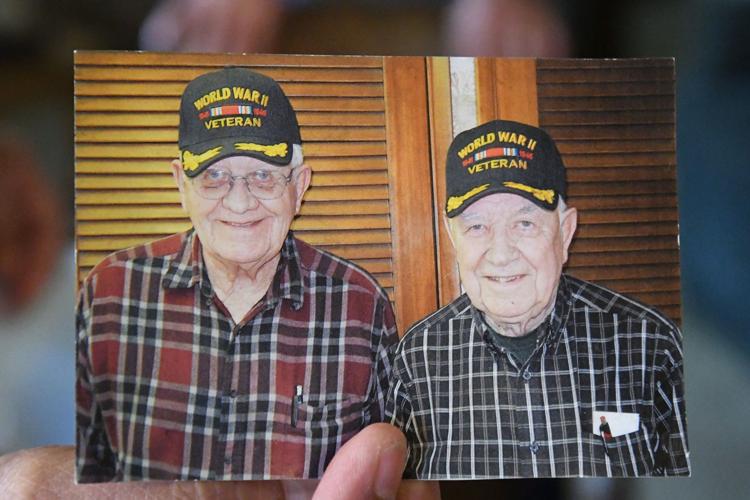 Stubbe joined the Buss-Johnson Post 316 in Little Rock after he and his wife moved to the farm, since their children attended school in the Lyon County community.
He rejoined the George Legion once he and Pauline moved back to George.
"I was commander here for four years," Stubbe said. "I'm the treasurer now."
Stubbe frequently suggested the Legion invest in a veterans memorial for the town during his stint as commander. The other members at the time, however, said it would cost too much money.
The project got a financial boost when George Legionnaire Alba Ladassor moved to Sioux Falls, SD, and sent a check for $1,000 to Stubbe with the directions "You use it where you want it."
A month later, Stubbe received another $500 from Ladassor, who had learned the memorial was a go.
The city of George gifted the Legion with the lot for the memorial, which used to be the site of an oil company. Work began on the project in early 2000, and it was dedicated on July 4, 2001.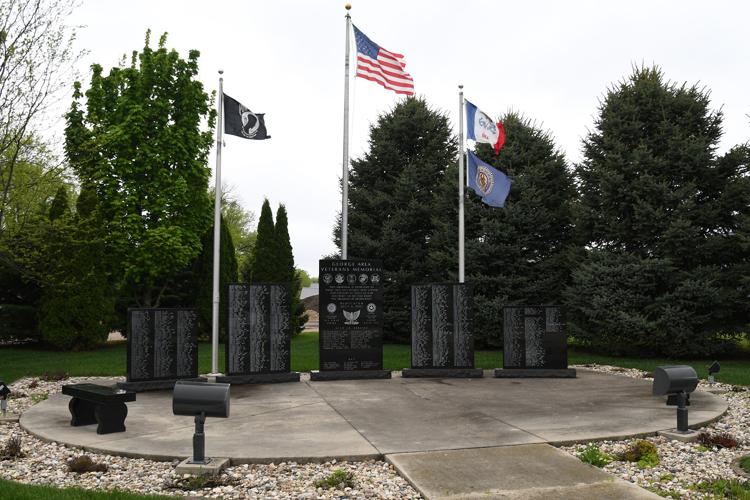 One of the main changes in the Legion over the years Stubbe noted is the declining membership, explaining the George Legion has only about 67 members.
"We've been over 100, but a lot of them passed away and we don't get the new ones like we used to."