GEORGE—The Lil Mustangs Child Care Center in George is open and ready to serve the Lyon County community.
The facility, located in the George-Little Rock Elementary building and overseen by the George Community Daycare nonprofit, started providing day-care services on Sept. 8. It is open 6 a.m.-6 p.m. Monday-Friday.
According to Taylor Klingenberg, board president of the organization, interest and enrollment numbers at the day care have been growing.
There are about 20 children ages 6 weeks-12 years old enrolled at Lil Mustangs.
"We've got a little bit above what we expected for starting enrollment," Klingenberg said.
"It seems like we have an inquiry or two every week or so. So it seems to be growing. Our director's doing a great job and our staff seem to be doing a great job as well."
The day-care organization hired Brooke Klaassen as the center's director in August.
"I've always worked with children," said the 23-year-old Doon native. "I worked at the Sibley day care, and I just wanted to pursue another job in day care. I've always wanted this kind of position. It came open and it all kind of just worked out that way."
Klaassen graduated from Rock Valley High School in 2015 and worked as a paraprofessional at the district's preschool for two and a half years after graduation. She then married her husband, Colby, and moved with him to Little Rock.
She worked at Bright Beginnings of Osceola County in Sibley for a year and a half before she took the job as director of Lil Mustangs.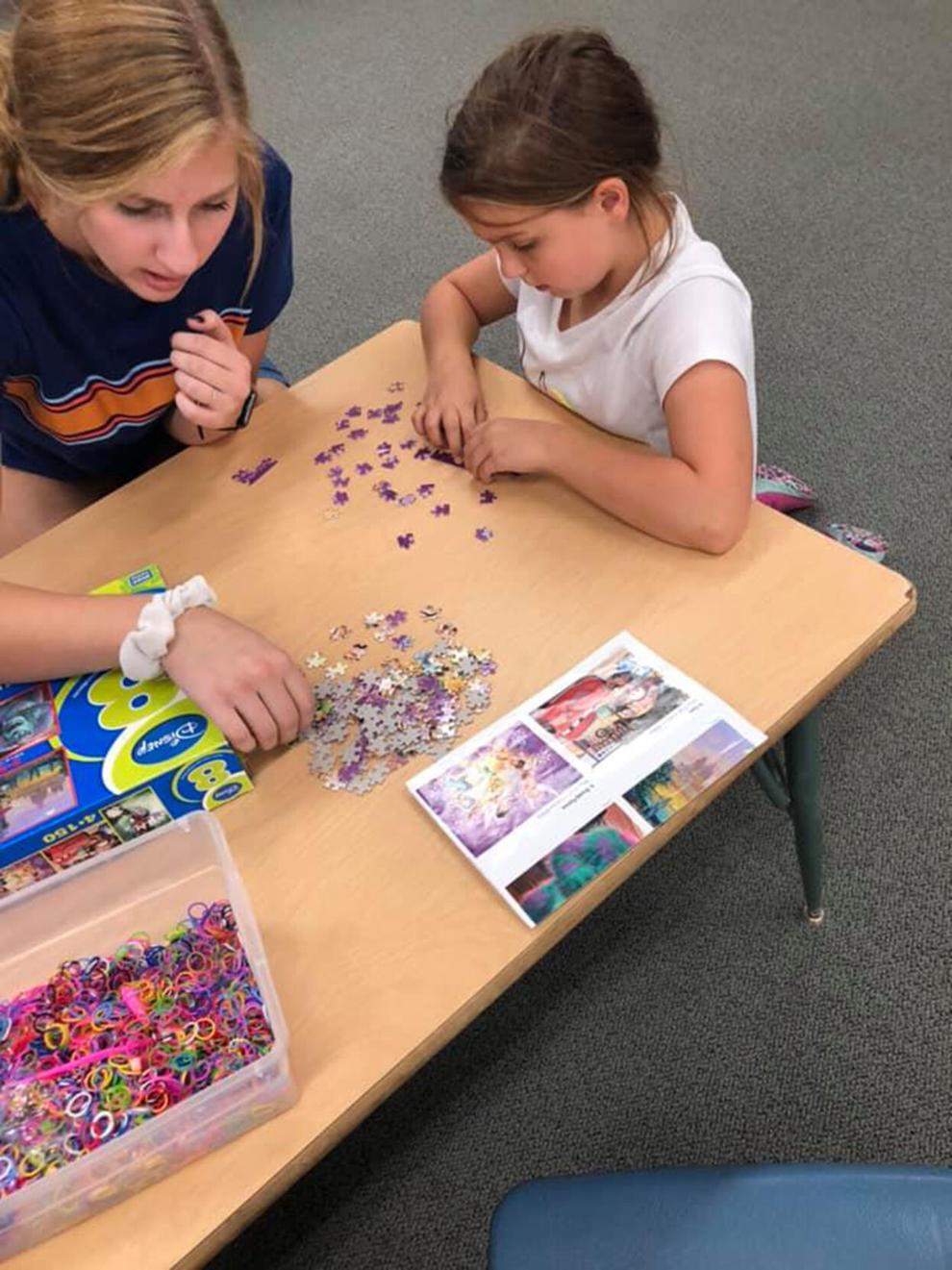 Besides Klaassen, two other full-time staff work at the day-care center as well as two part-time employees. A few George-Little Rock High School students also assist at the building during its before- and after-school programs.
Klaassen spoke about what a typical day looks like for children at the day care.
"Each room has their own activities. They do a craft in the morning, they play in the gym. After that, we serve lunch and breakfast to them as well," she said.
The facility serves children who live in George; however, Klaassen said the goal is to reach out to surrounding communities that may have families in need of child-care services.
The opening of Lil Mustangs brings an end to George's yearslong shortage of child-care options.
In 2018, for instance, George Community Daycare found the town fell short in providing year-round day-care openings for 94 children, according to a study done by Minneapolis-based nonprofit First Children's Finance.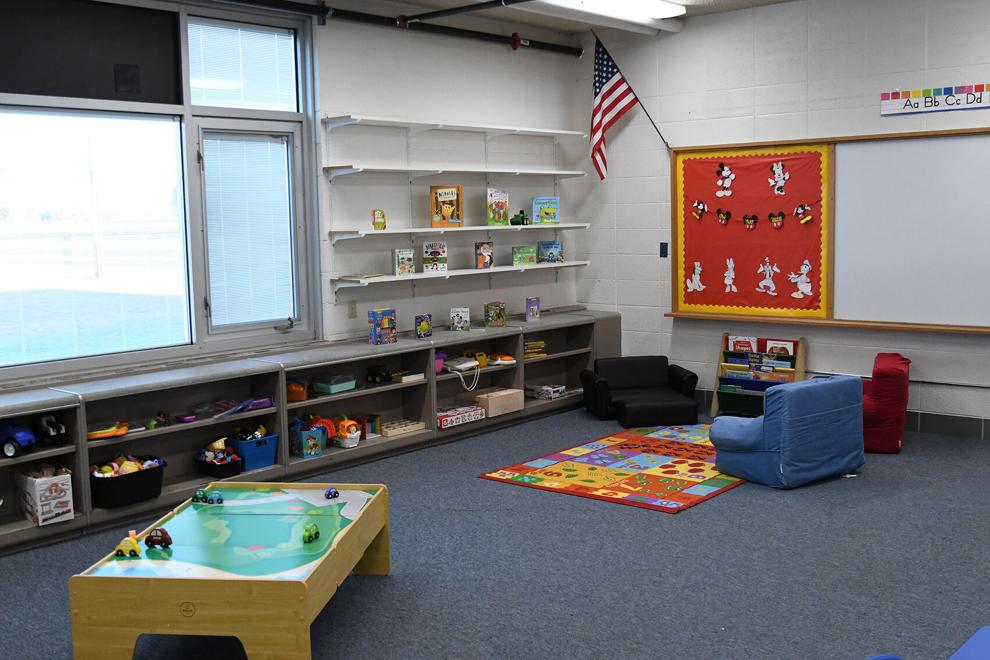 Following the George-Little Rock School District's grade realignment in March — which eliminated the district's need for much of the elementary school's space — the day-care nonprofit chose to convert the building into Lil Mustangs.
The organization raised money during the spring and summer to purchase new furnishings and various pieces of equipment for the child-care center. A new sidewalk was also installed by the entrance.
Klingenberg said the building's makeover turned out well and was excited the facility is up and running.
"We've got a great space and great classrooms and furnishings for the kids," he said.
Families wishing to enroll their children at Lil Mustangs can do so by calling 712-475-6088 or e-mailing Klaassen at directorlilmustangsccc@gmail.com.