GEORGE—While the coronavirus pandemic may slowed activities for some, the Rev. Bryan Anderson said that has not been the case at Tabernacle Baptist Church in George.
"This summer, things have not really slowed up too much," he said. "We had a stretch where we had four funerals and three weddings all within a month. We were taxed with trying to do them well, but also make them COVID-friendly, which can be tough."
The church still participated in one of its conventional camps too.
"One of our big summer ministries is Camp Shetek," Anderson said. "We send a lot of kids up there and it's in Minnesota, which has a lot more restrictions than we do. It just worked perfectly."
Camp Shetek is based in Slayton, MN, and took place June 29-July 31.
Ryan Schultz, the youth and worship pastor at the church who attended the camp this year, said it was a one-of-a-kind experience compared to previous years.
"It was different because we had to follow guidelines and restrictions, but we were able to adjust it," he said. "You couldn't have as many people out there, but people that were able to be out there said it was still amazing. Some of them said it was their best year ever out at camp. Even following guidelines, we were able to have an awesome year out there."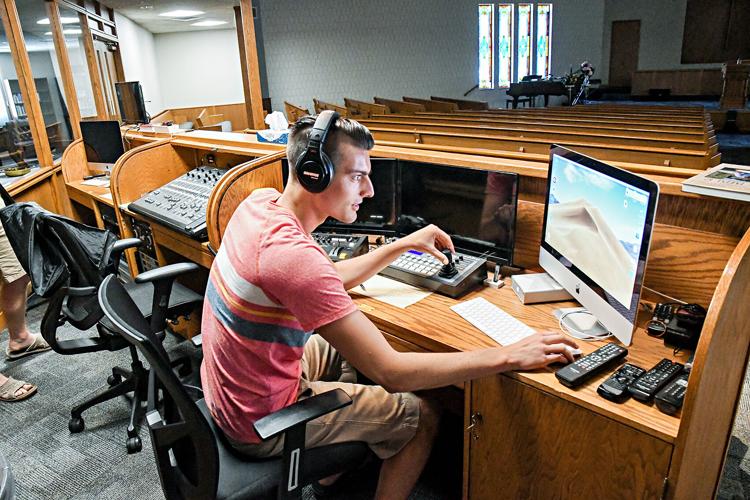 Since Freedom Days, George's annual community festival, did not happen this year, the church had to get creative with how it was going to continue having events.
"Usually, Fourth of July is the big celebration here in George," Anderson said. "It's the parade, it's the fireworks, they have games and it's just the big deal. Well, they had to cancel that this year. We had a walk around the trail and we had different stages, so our church served free soft-serve ice cream. People could walk the trail and get a cone. We did that for the Fourth of July."
The church has had to adjust to the ongoing pandemic, which included canceling in-person services for eight weeks.
"There was no services, there was no children's ministry and then we kind of came out of that phase where we did a hybrid, where we did church here but we encouraged people that were vulnerable to stay home. Now, we're kind of back to fairly normal," Anderson said.
Schultz said there is definitely a difference between doing service in-person and doing it online.
"It was weird adjusting to speaking to a camera instead of speaking to other people," he said. "It's not quite the same; you've got to get used to that."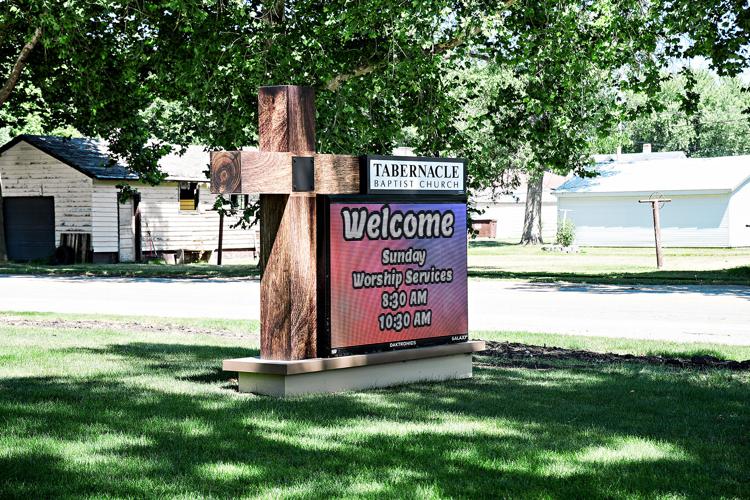 "It felt like you were putting like a TV broadcast together," Anderson said. "Everything was pieced together and had to be edited. Typical Sunday, you just show up and it's live. If it's good, it's good. If it's bad, it's bad, but with this, it was like everything was really super preplanned and the product I think was good. It was different."
Schultz said the pandemic made Tabernacle Baptist a more diversified church.
"It maybe forced us to get better at some areas technologically that maybe we weren't as strong in before, but now we know how to utilize those better in the future," he said.
The church does plan on having its children's activities on Wednesday nights this fall. Additionally, the church will be bringing its teachers back for Sunday School soon.
"All of those kind of get paused in the summer anyway," Anderson said. "We give our teachers a little bit of a break, but that will all be starting up here in another month."
Feeding members of the church is being talked about too, but at this time, there is no timeline on when the church would proceed with the event.
"We're talking through kind of a drive-thru lunch," Anderson said. "People from the community can just drive through after church on Sunday and get a burger. It's kind of in the works."