SHELDON—Greg Geels felt vindicated on Tuesday, May 21.
The 58-year-old overwhelmingly defeated his 72-year-old challenger Fred Grein in the mayoral ticket of Sheldon's special municipal election.
Meanwhile, Wayne Barahona handily won a four-man race for an at-large open city council seat.
According to unofficial results from the O'Brien County Auditor's Office, Geels captured 608 votes to Grein's 278.
"I look forward to getting this behind us — it's been a distraction of sorts — but I feel validated by the vote as well," Geels said. "It's not just an appointment, I know that the majority of the people in Sheldon do support the idea of me as a mayor."
Geels — who had been appointed mayor by the Sheldon City Council on April 3 and was sworn in on April 15 — thought the election results backed the council's initial decision, which Sheldon voters challenged via petition.
"It's unofficial now but I am grateful for all the people who went out and helped support me in the campaign and going out and stumping on my behalf," Geels said. "And, I congratulate Fred too on a race well run. We both spoke positively through the whole works and didn't resort to mudslinging like many national campaigns do and I'm grateful for that."
After nearly a decade of stability, the role of Sheldon's mayor was influx following Tricia Meendering's resignation on Feb. 20 to become general manager of the city-owned Crossroads Pavilion event center.
Shortly after her resignation, the council opted to appoint her replacement — Meendering's term expires Dec. 31, 2021 — rather than hold a special election because of the estimated $3,000 price tag and low turnout in recent municipal elections.
The final cost was $2,624.97, according to the Sheldon city office and the auditor's office.
Geels and Grein were two of the people who applied for the appointment as did Barahona and Bob Engel. Geels edged out Barahona after two rounds of voting by the council during the April 3 meeting.
However, the decision to appoint rather than elect seemed to have energized Sheldon voters who not only petitioned for the special election but turned out at the polls at the highest percent for a municipal election since 2013.
Nearly 27 percent of Sheldon's 3,417 registered voters participated in the special election.
This was a far cry from the 2017 regular municipal election in which Ward 2 councilman Shawn Broesder was elected to office with six write-in votes and Meendering, who only ran for a third-term as mayor because no on one else entered the race, captured 172 of 179 votes for the post.
Before he was appointed mayor, Geels served as an at-large councilman for Sheldon and his elevation led to an opening on the council. The remaining council members decided early on to place that seat on the ballot as well during Tuesday's special election.
There was a four-way race between Barahona, Wayne Burnette, Rick Nordahl and Kerwin Sterler to fill Geels' former at-large seat. That term ends on Dec. 31 and the winner would have to enter the regular municipal election in the fall to earn a full four-year term.
Engel was the only former mayoral applicant who did not enter the fray of the special election; however, he did receive 10 write-in votes for mayor.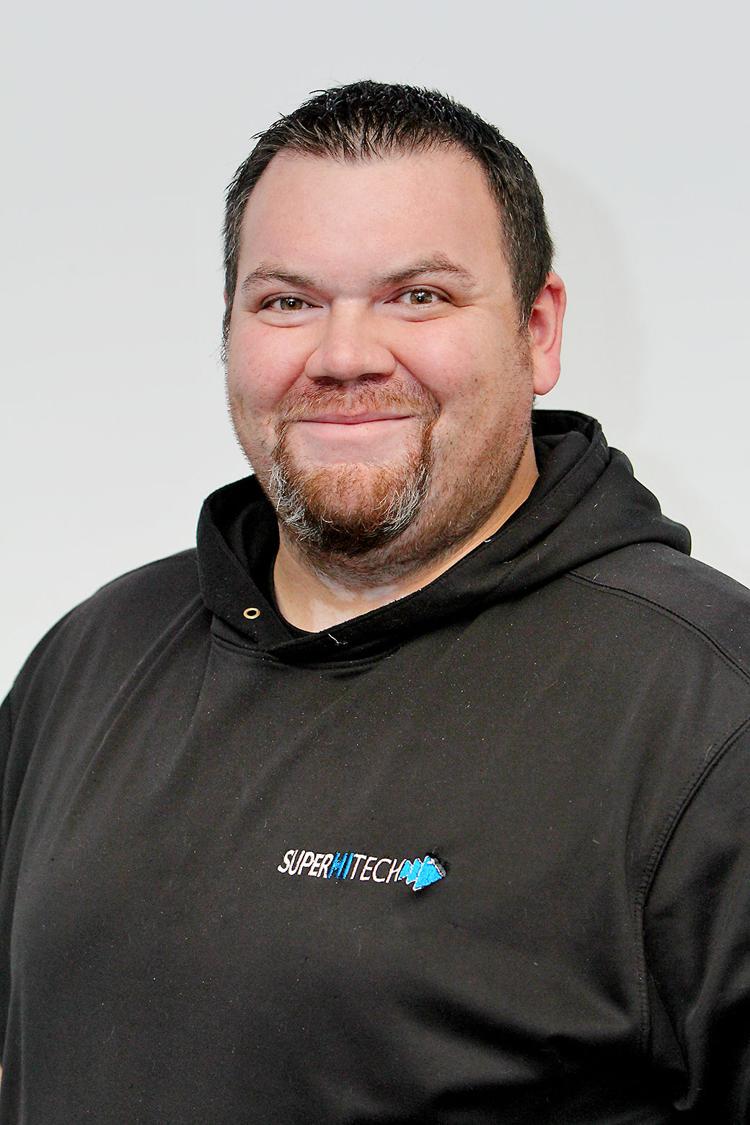 In the council race, Barahona came out on top with 458 votes, capturing 50 percent of the vote. Sterler was the runner-up with 212 votes, followed by Nordahl with 192 votes and Burnette with 43 votes.
Three of the four candidates — Barahona, Nordahl and Sterler — gave out yard signs.
While Nordahl and Sterler had more traditional signs, Barahona and his supporters used the blank space on his sign to insert funny and/or uplifting messages of support for his candidacy.
Additionally, Barahona — who, at 36, was the youngest man in either race — utilized supporter photos of his signs and his #MakeitWayne catch phrase on social media posts to engage with potential voters.
With the special election over, Barahona said he is ready to get to work for the city of Sheldon and does plan to seek a full four-year term in the fall municipal election.
"It's been quite the road coming from the whole mayoral appointment process and figuring out after that time passed what I wanted to do: If I wanted to pursue the mayoral appointment or go toward the council position," he said.
Barahona talked it through with his inner circle and decided council was the way to go.
"I could make a better stamp and a bigger impact on Sheldon in the council process," he said. "I'm just excited to be part of it. I've never been part of an election before — other than homecoming king. It's tough to know what to expect — it made for a long day, I'll say that much — but I'm glad to be on the other side and I'm super excited to get started."
For the record, Barahona also won the homecoming king race.
Story was updated in include the final cost of the special election after the figure became available.
---
FUNNY SIGNS:
Wayne Barahona had some unique yard signs for his candidacy for the Sheldon City Council.
The blue and white signs read "Vote Barahona" at the top in white letters on a blue background and the bottom portion, also with white letters on a blue background, said "City Council" while the white space in the middle was open for customization.
Here are a few of the custom messages displayed on Barahona yard signs:
"Vote for Ava's Dad!"
"Blesses the rains down in Africa."
"Like Adam Thielen, Only Fatter."
"The SKOL-ist Candidate."
"John Deere of Candidates"
"The Right TOOL For The Job!"
"My Boss MADE ME DO THIS."
"The Cleveland Browns of Candidates."
"Smarter Than He Looks."
"The Eldest Targaryen."