George-Little Rock students utilizing new Chromebooks
GEORGE—George-Little Rock Elementary is embracing new challenges by keeping in touch with the latest in technology.
A newly-revamped computer lab equipped with Google Chromebooks along with Chromebooks for the classroom are taking learning to new places.
"We have really amazing things going on here with our technology and a school district committed to getting technology in kids' hands," said principal Steven Green.
The updates to the computer lab were needed because the old computers had become obsolete and were not being used often enough, according to Green.
Green is in his first year as the George-Little Rock Elementary/High School principal. He previously was with Loess Hills Elementary in Sioux City. The school is known as one of the pioneering computer programming elementary schools in the country. Green is excited to see George-Little Rock taking steps toward innovation.
"I thought we had an ample opportunity to showcase ourselves," he said. "We worked together as a staff, put in some tables and new stools and did some painting. Shari Kruse, another first-grade teacher, spent a lot of her time painting and creating bulletin boards with her daughter. The classroom itself is highly engaging."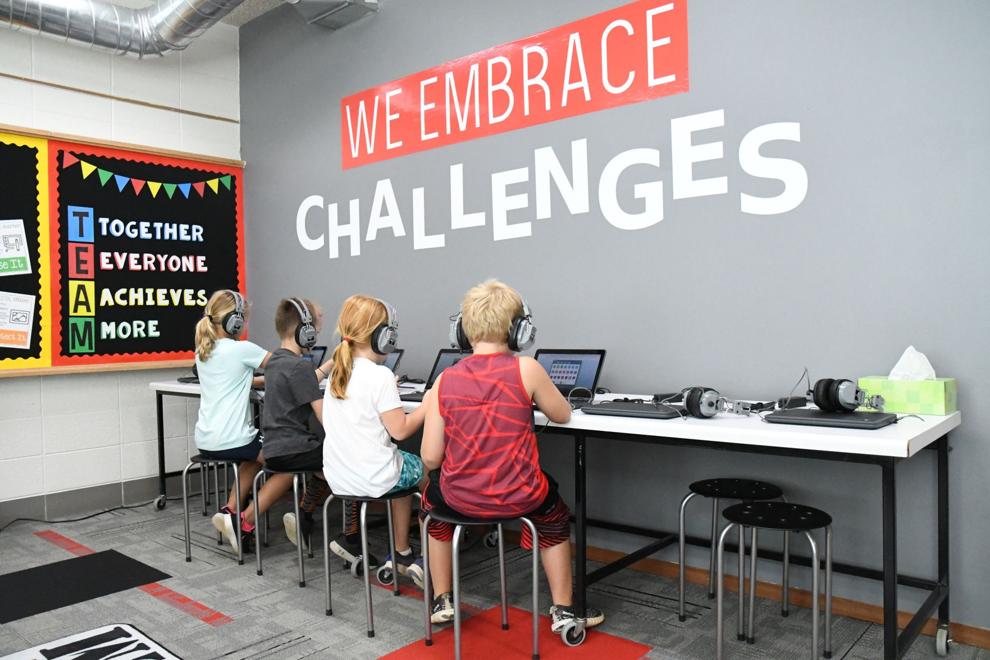 Each classroom has at four Chromebooks to share, so the technology always is at the fingertips of students and teachers.
"They love it a lot," said first-grade teacher Madison Sandbulte. "They get excited about being on the computer. They have caught on very quickly. It's something that was very new to them at first."
She uses the computers in her classroom for daily exercises with reading and math.
"It makes a huge difference that we have that access every day," Sandbulte said. "I'm just open to looking into a lot of different things. I'm open to anything that can help us in the long run."
As the classroom continues to evolve into a more technology-centric atmosphere, Green said bringing that technology to George-Little Rock will help prepare its students.
"It doesn't matter if you're going to a larger, urban district or a rural district like George-Little Rock," he said. "We're going to be able to even the playing field for these young people. It's important they embrace challenges. We firmly believe that."