ORANGE CITY—U.S. Rep. Randy Feenstra spoke in front of the senior class Monday, Jan. 16, during one of his semiregular visits to Unity Christian High School in Orange City.
The congressman from Hull has been coming to the school since his days in the Iowa Senate. He said he identified with the 73 students, being a graduate of his hometown's Western Christian High School.
"If you had asked any of my teachers at Western — I graduated in '87, way back then — they would say, 'Yeah, Randy, if he makes college, it'd be a shocker,'" Feenstra said. "Well, I did. I made it through Dordt. But something happened along the way. I hope this happens to many of you, as I got older, I saw how important education was."
The bulk of the Republican's speech focused on how his faith guides his politics. Feenstra goes to First Christian Reformed Church in Hull.
"Trust me, when I was your age, no one would have ever said, 'Randy is going to be in Congress someday.' They would have laughed. But it was God's wonderful plan," he said.
Feenstra appealed to Reformed forebear John Calvin, saying Christians should strive to engage with the secular world, not shirk away from it.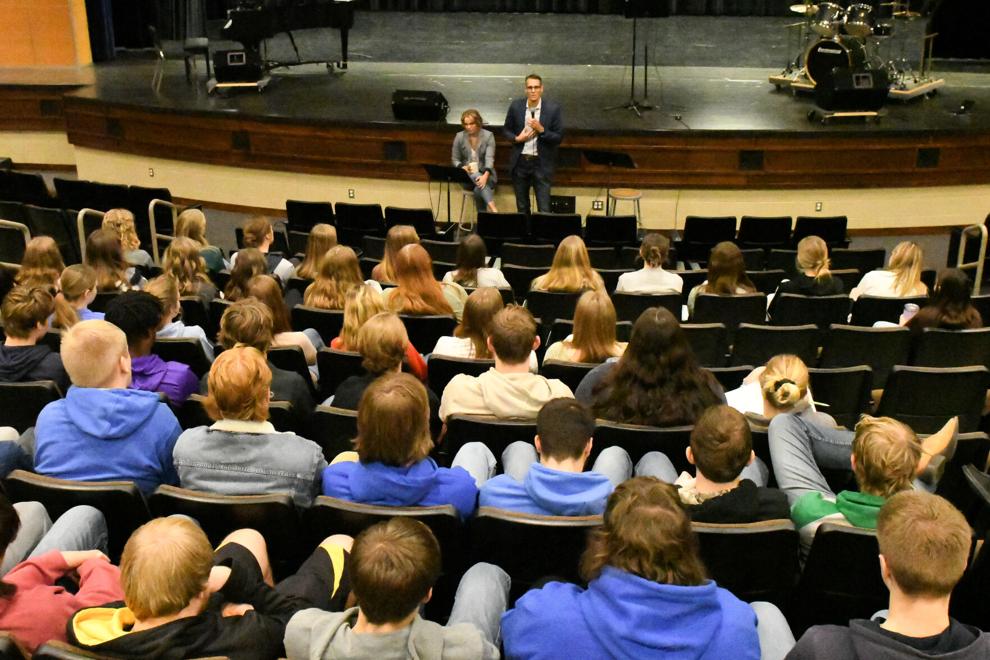 "God has put us here to redeem the world, and I fully believe that, that I can redeem it one step, one little piece at a time, every square inch. But it's a challenge," Feenstra said.
On the same morning, Christian politicians from the other side of the aisle gathered to mark Martin Luther King Jr. Day. President Joe Biden spoke at Ebenezer Baptist Church in Atlanta, which King co-pastored until his assassination. The congregation is led by Sen. Raphael Warnock (D-Georgia). 
The president, a lifelong Catholic, also aspired wisdom from a departed philosopher.
"It's when we see each other as neighbors and not enemies that progress and justice come," Biden said. "It's when we see each other as fellow human beings, as children of God, that we begin to walk the path of Dr. King's 'Beloved Community,' a path his dream inspired and whose legacy propels us forward to this day."
Back in Orange City, Feenstra fielded questions from Unity Christian students.
The questions were submitted ahead of time to social studies teacher Mandy Van Schouten, who ran the event in the school's auditorium. Van Schouten said many of her students were looking forward to the congressman's visit. She added Feenstra is more relatable than an average politician, given he has background similar to many Unity Christian pupils.
"It's really good for kids to see fellow believers in the public square, how it looks to be active post-high school, post-college. It makes them feel not so distant from the culture," Van Schouten said.
One of the student questions asked how the House is able to get anything done with so many diverse opinions held by its 435 voting members. Feenstra pointed to the recent GOP infighting over selecting Speaker Kevin McCarthy (R-California) as the chamber's leader.
"This is democracy. We all have to collaborate, get together, voice our grievances, voice our opportunities and our thoughts, and finally come to a resolution," said Feenstra, mentioning the 15 votes it took for McCarthy to finally get a majority. "It was a challenge. But if you like democracy, representative democracy, it's messy."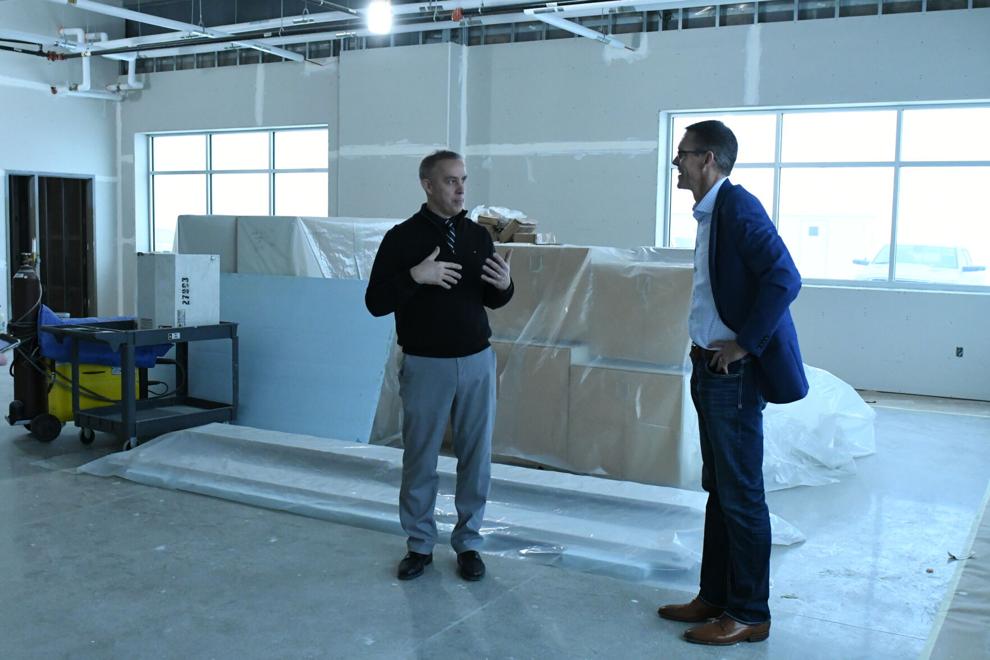 Another pupil submitted a query about Feenstra's stance on American support for Ukraine in its war with Russia. He said the United States needs to stand against figures such as Russian leader Vladimir Putin, who ordered his country's invasion in February last year.
"This war needs to be fought, without us using our own soldiers, but at least we can put some money into stopping this thug," Feenstra said.
There also was a question on what the campaign finance rules should be. Feenstra suggested limiting spending from campaigns.
"My opinion is you've got to put a cap on how much people can get. To make it all fair, say, 'All right, the max you can spend is X,'" he said.
The school's class of 2023 includes a few who were old enough to vote in November's midterm elections, which gave Feenstra his second term representing Iowa's 4th congressional district.
Reagan Van Beek, who is indeed named after former Republican president Ronald Reagan, said he voted for Feenstra because of their shared anti-abortion and pro-military stances.
"I personally believe his views best represented my views," Van Beek said.
Cambree DeJong said she also is against abortion and added education as a top issue for her. She likewise voted for Feenstra.
"It's just nice to hear him speak about things I believe in as well," DeJong said.
After dismissing the seniors-only assembly, head of school Wayne Dykstra led the congressman on a quick tour of the progress on Unity Christian's $8.4 million expansion, which broke ground in September 2021. The 38,500-square-foot construction will add a gymnasium and five classrooms to the building.