SUTHERLAND—The Sutherland City Council met in a special meeting Thursday, April 23, to appoint a new, yet familiar face.
Jack Wallinga is the newest member of the council. He takes over for Dennis Templer, who resigned from the position in March. Templer did not give a reason for resigning.
Wallinga will be on the council for the next year and a half because that is the remaining amount of time Templer had before he resigned.
Templer was in the third year of his first four-year term on the council, having been elected in November 2017.
Wallinga previously served for 20 consecutive years on the council. He has lived in Sutherland since 1974.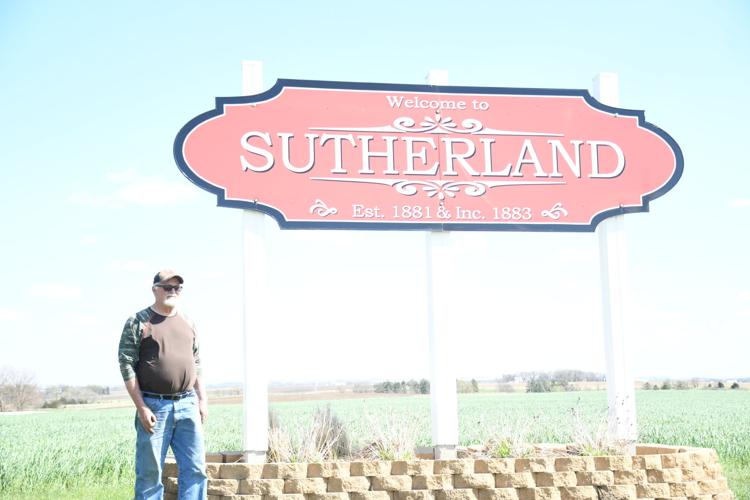 He works for Northern Natural Gas Co. and his wife, Bonnie, runs The Menagerie floral and gift shop in Sutherland.
"I probably had the most experience of anyone, and at the time when I got off, I thought it was just time," Wallinga said. "I had some personal reasons.
"I kind of got those resolved, so when Denny resigned, I thought, 'Well, I've probably got the most experience, so tell Kay (Gifford), our mayor, that I'll finish out Denny's term for him.' She was happy because she knows I know what's been going on."
He said he is not too thrilled about the potential of holding council meetings over videoconferencing services like Zoom due to the coronavirus pandemic and social distancing measures.
"It's an inconvenience," Wallinga said.
He does not have any plans to make any major changes to Sutherland anytime soon.
"Not a whole lot. We just take care of business. We try to bring business to town," Wallinga said. "We've got a very active Economic Development and we work hand-in-hand with them and do everything we can to make our little town attractive."