REGIONAL—When 19-year-old Linsy Gonzalez was growing up in Boyden, she often was thrust into the role of interpreter by circumstance.
Her mother, a native Spanish speaker from Mexico, was navigating a world in which almost no one spoke her language.
"I would interpret for my mom at school, at grocery stores, sometimes even at appointments," Gonzalez said.
Gonzalez was an only child to a single mother. Between languages and cultures, Gonzalez often found herself in the role of broker or bridge — her voice was both her own and a voice that belonged to others.
"I was kind of the bridge for my whole family in general," she said.
Gonzalez grew up speaking Spanish at home and English in school, and she often interpreted for her uncle and other extended family members, too.
"It was a lot of pressure," she said.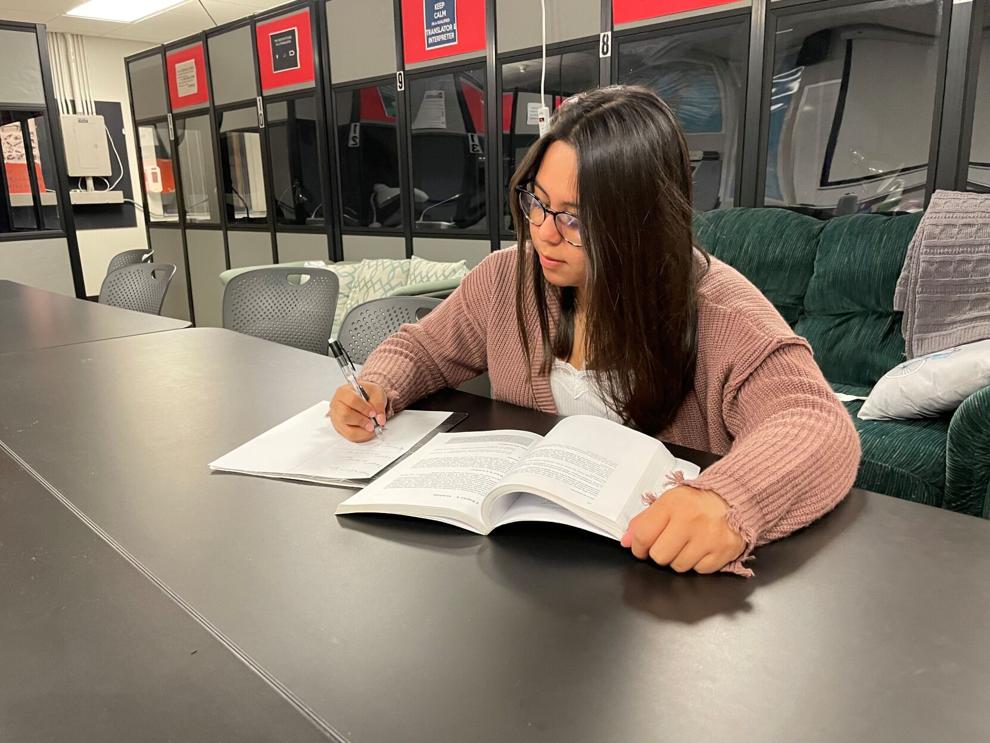 Gonzalez was glad to be helpful, and she continues to seek opportunities to interpret for others whenever she can, but it was a big responsibility for a kid.
"People comment, 'Oh, you're so mature for your age,'" she said. "Well, I had to grow up quite fast."
Gonzalez said her experience is relatively common among her friends with Spanish-speaking parents.
"With my friends, if they're the oldest, they're typically the ones interpreting and translating," she said.
Changing demographics
From the time Gonzalez was in kindergarten until she graduated from Boyden-Hull High School in Hull in 2020, her classmates from Spanish-speaking homes doubled in number from five to 10, reflecting a broad demographic shift that has been reshaping communities across N'West Iowa.
That shift has brought growing linguistic diversity to the region and, with it, a growing need for interpreting and translating services — in schools and daycares, in clinics and hospitals and in courtrooms and attorney's offices.
To help meet that need, Gonzalez is pursuing interpreting as a career. She recently completed her second year in the Spanish-English translation and interpretation program at Northwestern College in Orange City, and she plans to become a certified medical interpreter.
"The health-care system is the last place an individual should feel fear," she said. "In Sioux County, we've seen a lot of growth in the Latinx population, and I want to be a part of creating a sense of safety and care. I want to be a bridge."
Northwestern's four-year degree program in Spanish-English translation and interpretation was founded in 2008 by Piet Koene, professor of Spanish, interpretation and translation. The program joins Northwestern's long-standing Spanish major to expand offerings in the modern foreign languages department. Koene developed the program to meet a need for qualified interpreters and translators in Iowa and beyond.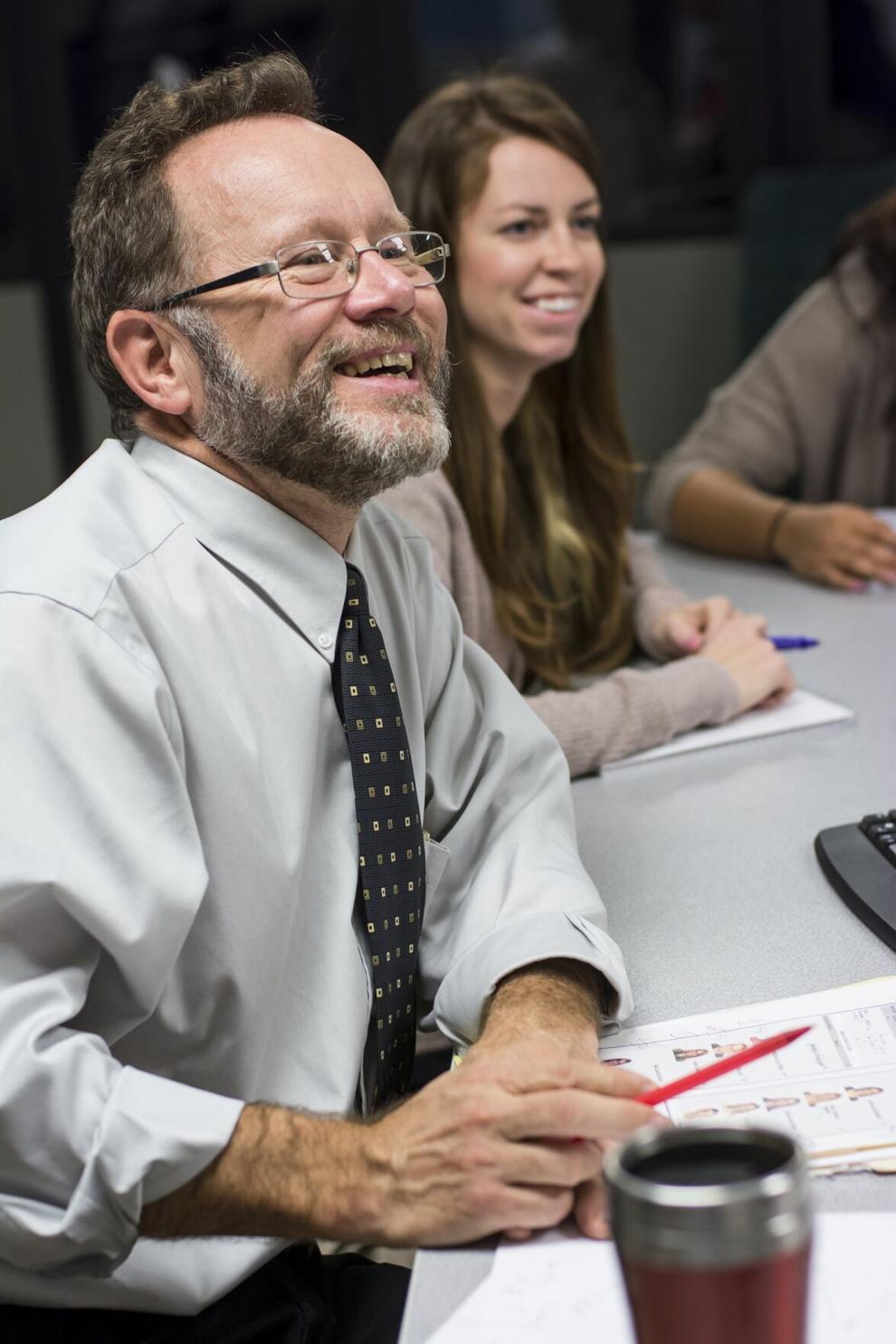 "There are only a handful of certified interpreters in courts in Iowa," Koene said. "Medical interpreting, also — it's just a handful."
The program at Northwestern was retooled last year to provide more focused and rigorous training in two different tracks — medical and legal — to better prepare students for their certification exams. Students in the four-year program spend their first year learning medical interpreting and their second focusing on legal. Nontraditional students can complete their one-year certificate in either track online.
Along with his role as professor at Northwestern, Koene is a federal certified court interpreter.
"In Iowa, there are only three of us," he said.
He also is a state-certified court interpreter for Iowa and Minnesota and a nationally certified medical interpreter.
Koene said interpretation, which deals with the spoken word, and translation, which deals with written texts, both require specialized training. They are two different but related skill sets, and it is not sufficient simply to be bilingual.
"That's a very common misimpression — that anyone who is bilingual can interpret," Koene said. "Being fully bilingual is the necessary prerequisite. It's the groundwork."
Certification exams include a written and verbal component, and according to Koene, they are rigorous. The pass rate for the state legal interpreting exam is only 20 percent. The pass rate for the federal exam is 4 percent.
A profession
Twenty-seven-year-old Caroline Gladstone moved to Sioux Center from California in 2017 after her father accepted a position at Dordt University. A recent college graduate at the time, Gladstone was fluent in Spanish and eager to put that fluency to use.
Early on, she worked as a bilingual librarian at the circulation desk of Sioux Center Public Library, volunteering as an interpreter at the Hope Food Pantry on the side. She now is a certified medical interpreter at Sioux Center Health, but she said she initially was naive about what it took to fill the role.
"There's this mindset that, if you're bilingual, you can figure out how to be an interpreter. That's not the case," Gladstone said. "You actually need training. That's something I didn't realize."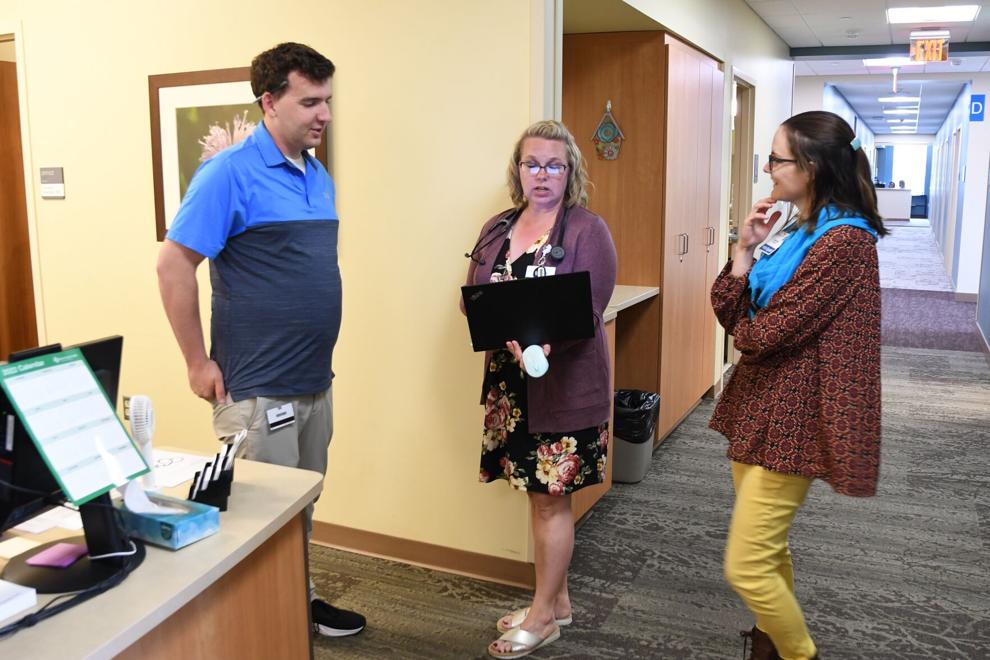 That changed when she found herself sitting in church, watching Koene interpret during a joint bilingual service of Amistad Cristiana Christian Reformed Church and Bethel Christian Reformed Church in Sioux Center.
She turned to a friend and said, "Who is that? That is the best interpreter I've ever seen."
Eventually, Gladstone started taking adjunct courses in the translation and interpretation program at Northwestern. She went on to take a 40-hour medical interpretation course offered through Sioux Center Health, which was designed to equip students for the certification exam. During the two years it was offered in Sioux Center, the course, developed by the Cross Cultural Healthcare Program in Seattle, trained close to 40 interpreters in the region.
Jessica Diaz played a central role in bringing that course to N'West Iowa. After graduating from Northwestern with an English degree in 2006, Diaz, who began speaking Spanish in high school, took a role as cultural services coordinator and interpreter at Sioux Center Health.
"There is a huge need for Spanish-specific interpreters in our region," Diaz said.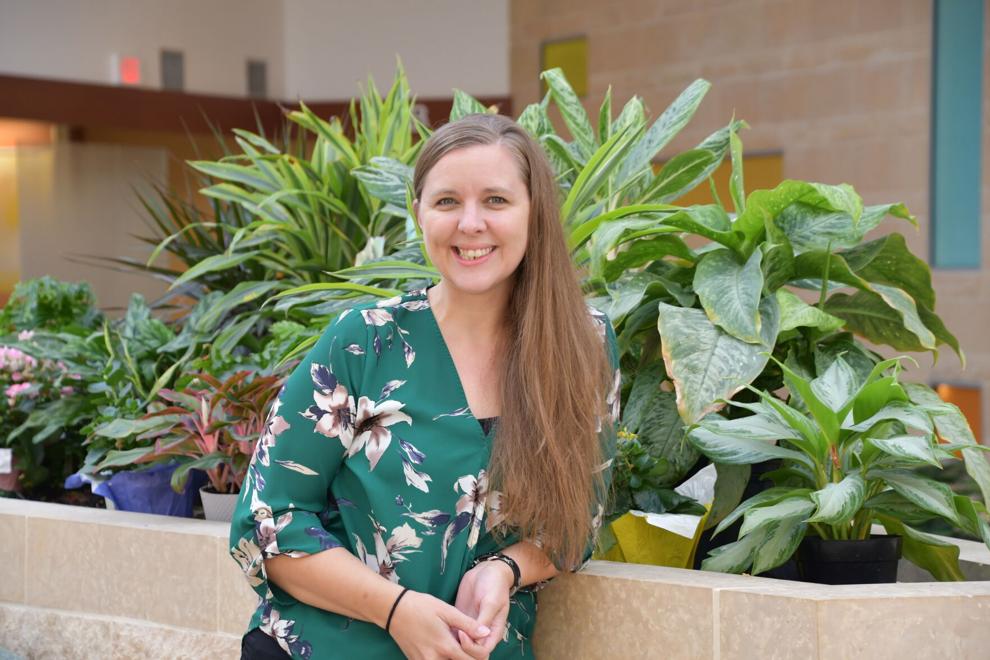 The 38-year-old recently became a patient care coordinator for the health-care organization, a role that continues to bring her into contact with Spanish-speaking patients.
Some of those patients speak Spanish as a second language, she said, further complicating the picture of language diversity in the region. In recent years, many newcomers to N'West Iowa are arriving from Guatemala, and many of them speak Mam, an indigenous language, as a first language. Spanish-English interpreting services can be helpful in these cases, but the risk of miscommunication grows.
Not all immigrants are coming to N'West Iowa from Latin America, either. Osceola County is home to a growing number of Pacific Islanders who speak a variety of dialects. As language diversity grows in the region, the challenge of providing adequate interpreting and translating services grows with it.
Still, Diaz said, Spanish-speaking interpreters and translators are in highest demand in N'West Iowa.
A coalition
Diaz said fewer than 10 years ago, Sioux Center Health needed one part-time interpreter. Now, the hospital has positions for two full-time interpreters, one part-time interpreter and three as-needed interpreters. There also are around 20 members of the support staff who are bilingual, including doctors, nurses, receptionists and admissions representatives.
In 2018, Diaz helped form a regional coalition of interpreters called the Northwest Iowa Coalition of Community Healthcare Interpreters. That same year, the coalition partnered with Community Health Partners, Sioux County's public health agency based in Orange City, to create a countywide initiative to bring more certified interpreters into the county's critical access hospitals, Promise Community Health Center in Sioux Center and Community Health Partners.
"We formed the initiative to really spur each other on to get that certification," Diaz said.
Any entity that receives federal funds has a legal obligation to provide interpreting services, but unlike some other states, Diaz said, Iowa does not require those services be provided by a certified interpreter in health-care settings.
The coalition pursued that goal, anyway, she said, because there is a direct link between providing certified interpreters and good patient outcomes.
"Having interpreters who are certified makes the difference when it comes to 'Do no harm,'" she said, referring to a central tenet of medical ethics. Diaz said all health providers in the county have certified interpreters on staff or are moving in that direction.
Michelle van Beek, interpreting services coordinator for Promise Community Health Center, agrees that having certified interpreters on staff is critical for patient care.
"We see higher percentages of patient satisfaction, less discontinued medications, less lack of understanding," she said.
The 25-year-old graduate of Northwestern's translation and interpretation program has been in her current role for four years, and during that time, she has seen Promise invest in its commitment to providing qualified interpreters.
"It is something that has definitely grown at Promise — we see the importance of having qualified interpreters," van Beek said.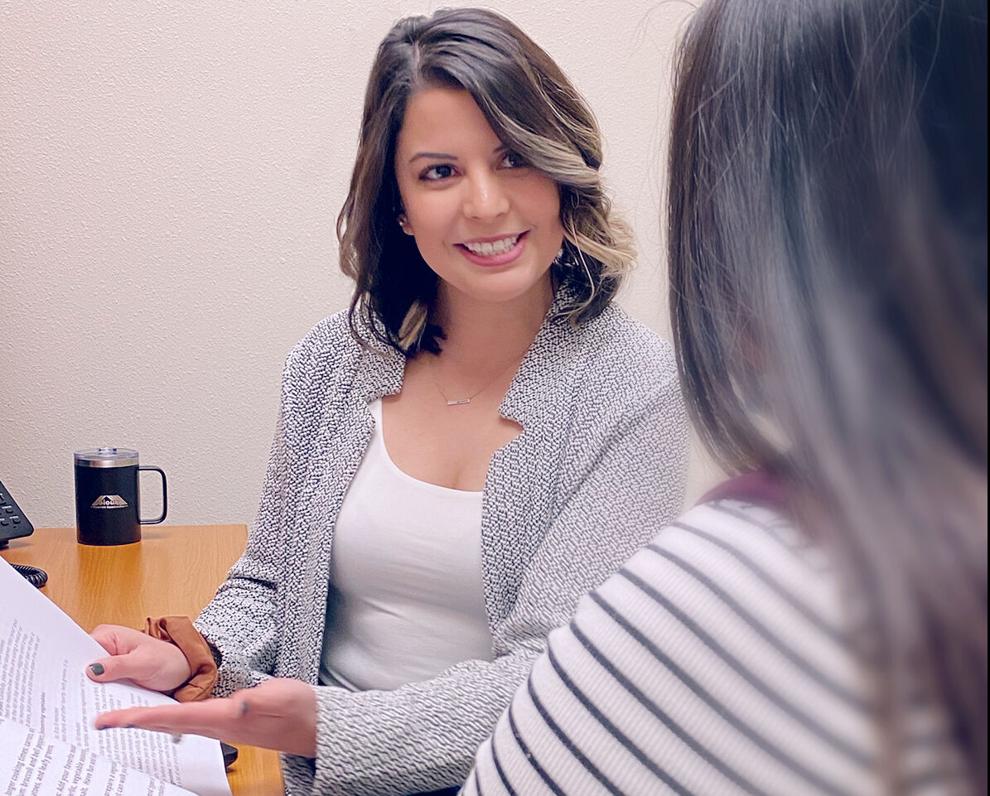 There are two certified interpreters on staff at Promise, and a couple more are working toward certification. All three dental assistants at Promise are bilingual.
"Having certified interpreters results in happier patients, less mistakes and less confusion when it comes to follow-up care," she said.
An art
Aside from acquiring a vast vocabulary of specialized terms — hard enough in one language, much less two — legal and medical interpreters must learn a professional code of ethics. Like attorneys and providers, interpreters are bound to protect patient privacy and maintain attorney-client privilege.
Interpreters and translators also must become proficient in certain skills. According to Koene, translating written documents requires a different skill set than interpreting does, and different in-person interpreting scenarios bring their own challenges. It takes quick recall and a rapid mind to interpret well, on the fly, and it requires other, softer qualities, like empathy and social awareness, to determine how best to navigate an interpreting situation.
Gladstone said she has provided interpreting services during labor and delivery — an intense experience, but also a common one. Around 40 percent of all maternity patients at Sioux Center Health are Spanish speaking.
"To be present there, when a woman is having a hard time in labor — when she's on the floor, in so much pain — and to be a mouthpiece for that patient, and express her concerns, is gratifying," Gladstone said.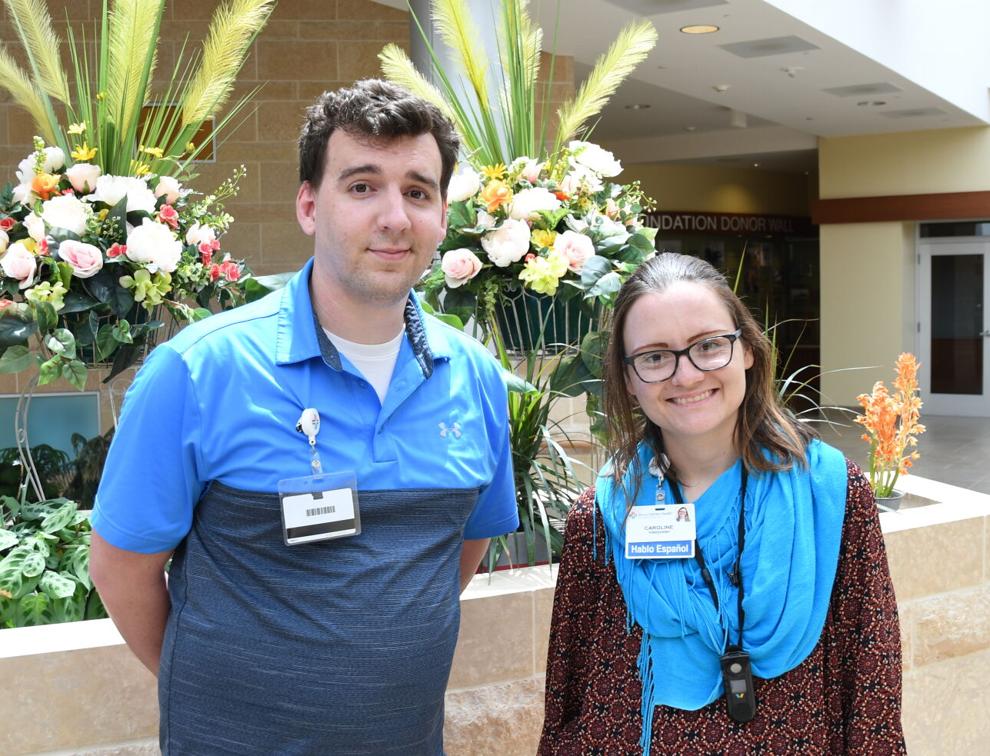 She said it works both ways, and she also is "the mouthpiece for the nurses, who are the cheerleaders" when a patient is struggling with a difficult labor.
"My main role is to encourage as much of a direct relationship as possible between provider and patient, but I also know I am a physical presence there. They're going to feel where I place myself, what tone of voice I use," she said, explaining that she adopts the tone of the provider.
"We're sort of like actors," she said.
Weston Van De Berg, a 2016 graduate of the interpretation and translation program at Northwestern, also is an interpreter at Sioux Center Health.
The 27-year-old said an interpreter's first imperative is accuracy. However, accuracy can't be unlinked from other considerations like gesture and tone — the nonverbal qualities of speech — or from the cultural meanings that inhere in language and can get muddled in translation.
He said the pain scale was one example of a concept that doesn't easily translate for many Spanish-speaking patients.
"Once I started rephrasing the question as, 'What is the intensity of your pain?' I finally started getting a number in response," Van De Berg said, explaining that for many patients, he must bridge not only the language gap but the "medical literacy gap." Patients unfamiliar with the protocols of the U.S. health-care system find themselves in confusing territory.
Welcome the stranger
Cultural accommodations like the one described by Van De Berg are built into the interpreter's role, and they are one of the reasons interpreters are needed across social sectors.
Kelsey Van De Berg, who is 28 and married to Weston Van De Berg, worked as a bilingual advocate at Family Crisis Centers for five years before recently moving into a grant-writing position with the organization.
"It's scary enough to be dealing with things like domestic violence or human trafficking," she said. "But it's even worse when you're totally alone and there's a language barrier."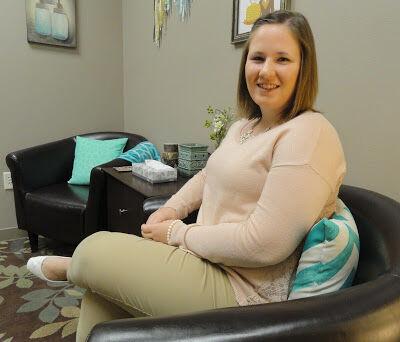 That's true in encounters with law enforcement as well, and Sioux County dispatcher Courtney McKee said the Sioux County Sheriff's Office recently started outsourcing its interpreting needs to LanguageLine Solutions, a paid for service that allows officers and dispatchers to connect with a remote interpreter who provides services in real time.
"It can be anything from vehicle lockouts to animal calls to domestics or ambulance calls," said McKee, explaining that before LanguageLine, the sheriff's office often relied on help from the county's Spanish-speaking jailers, who weren't always on shift when there was need for an interpreter.
"It was hard before, and it's comforting to know we can communicate with someone who doesn't speak English," she said.
Kelsey Van De Berg said providing interpreting services is one important way of creating a welcoming community.
"I just think it's the right thing to do. Helping the stranger among us — why would we not do that if we could?" she said, emphasizing that a community is only as strong as its weakest link.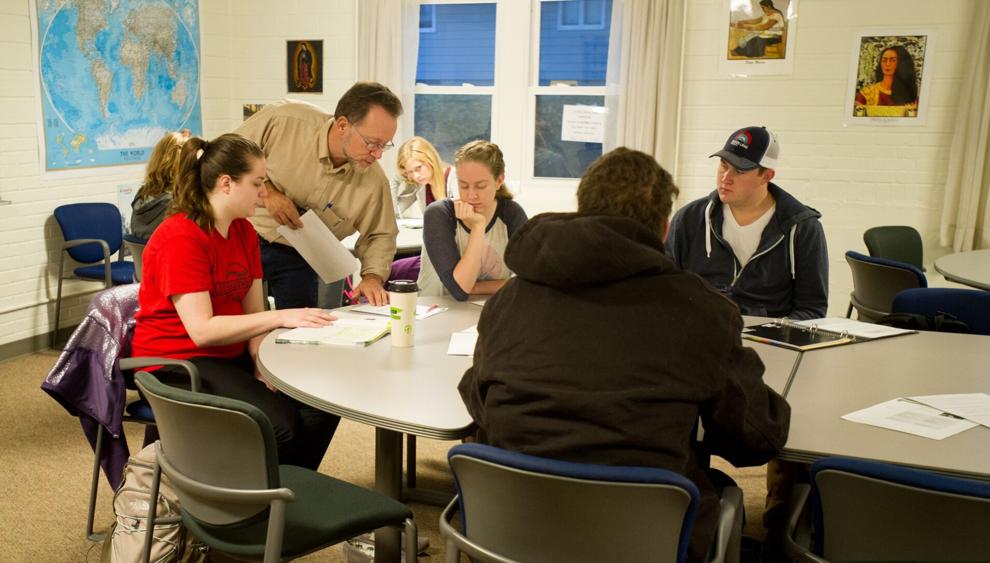 Gonzalez said N'West Iowa still has a ways to go when it comes to embracing linguistic and cultural diversity. She remembers a time during the 2016 elections when she felt reluctant to speak Spanish at all. During that especially divisive period, the denigration of Spanish-speaking immigrants became commonplace, and she began to more fully understand that language — inseparable as it is from cultural identity — is contested political territory.
Despite that, Gonzalez said today she speaks Spanish proudly, and she is training to do so as a professional interpreter.
When she looks at her community, she sees signs of hope. The little girl who walked into appointments with her mother, ready to speak on her behalf, can now mostly rest in the knowledge that an interpreter will be there, waiting.
"Seeing my mom being able to go to appointments without me — it's just amazing," Gonzalez said. "For the most part, I know someone will be there."