DOON—Isaac Boon's service to his country has been inspiring.
The 75-year-old served in the U.S. Army 1965-67 and with the National Guard 1975-95.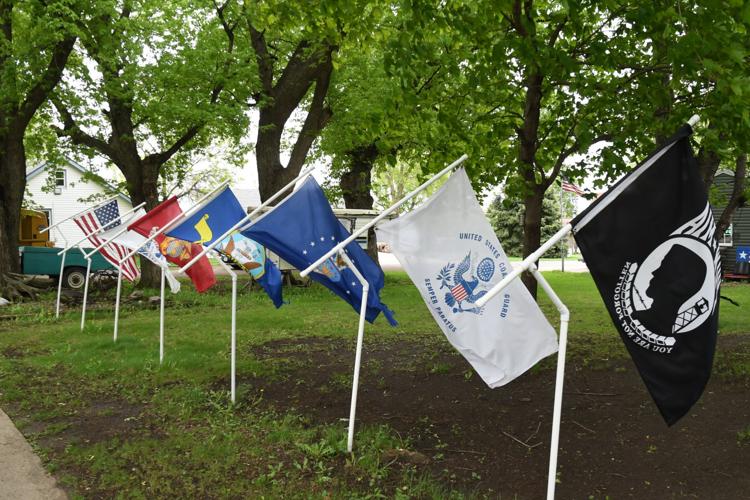 He was in the signal corps during the Vietnam War while serving in the U.S. Army.
The signal corps creates and manages communications and information systems for the military.
Boon spent a year working in communications out of Tan Son Nhut Air Base near Saigon, Vietnam.
He was one of the first groups of veterans to return from Vietnam. He was fortunate not to have any of his friends die in the war, because he was back on home soil before many of the troop escalations.
Boon said he did receive some criticism from Americans when he came back from the Vietnam War due to it being a long, costly and divisive conflict.
"With the other wars, they would pat them on the back, but when we got back from Vietnam, they spit on you," Boon said.
One common complaint people in the armed services have while they serve is they do not like the food being served.
"Sometimes it was good and sometimes it wasn't. It depends on the mood the cook was in," Boon said.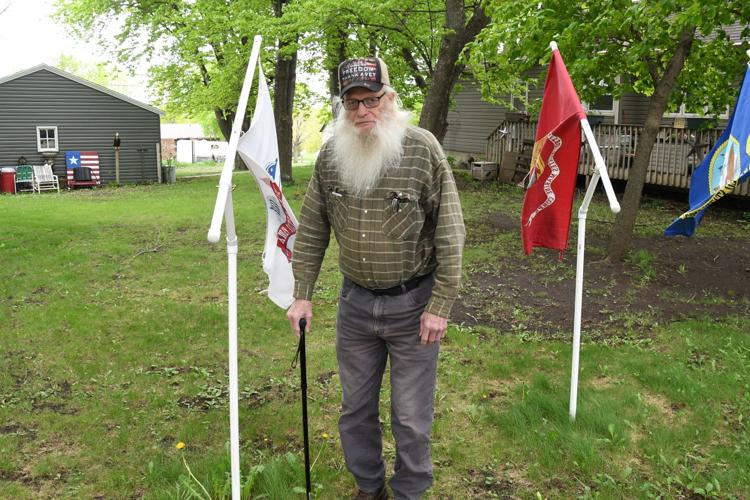 He said he misses his buddies from the Army.
"I have a friend that I took training with in Fort Gordon. We probably e-mail each other a couple of times a week," Boon said. "That's just happened in the last five years or so when we finally found out we each had computers."
While he is proud of his service, Boon has suffered some health issued from his time in Vietnam due to Agent Orange, which was a herbicide the U.S. military used to defoliate rural/forested land, depriving guerrillas of food and concealment and clearing sensitive areas such as around base perimeters.
Boon said he has developed diabetes and heart problems from being around Agent Orange.
The issues with his body did not happen while he was serving but came with over time.
Boon served with the Guard part-time beginning in 1975.
"I started in Rock Rapids and that was for about two years and then it was under Sheldon," Boon said. "I was there for 10 years. As I progressed in rank, then I went to Sioux Center and then I ended up in Sioux City."
His job at first was to be a part of the Guard's mechanized infantry, which is where he would drive around in a vehicle to haul soldiers. As he rose through the ranks of the Guard, he became in charge of finding out information and passing it along to the commander to decide what the unit would do.
Boon finished his time in the Guard in 1995, receiving a plaque commemorating his 20 years of service.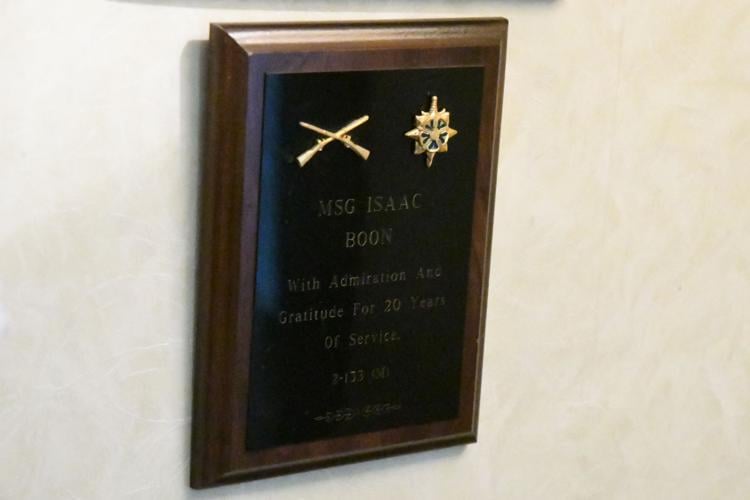 He continued to be involved in the military as a member of the American Legion in Doon. The Legion is an organization dedicated to supporting, advocating and acknowledging soldiers who are in the service or who previously served.
Boon said he likes that the Legion has a honor guard, gets involved with veterans' funerals and participates in parades.
There are about 20 members in the Doon American Legion, but the number is going down due to a lack of people in the service.
"When it was hot and heavy, that's when everybody was getting drafted for the Vietnam War," Boon said. "After that, it went down quite a bit."
He said the Legion is not holding Memorial Day activities this year due to the coronavirus pandemic.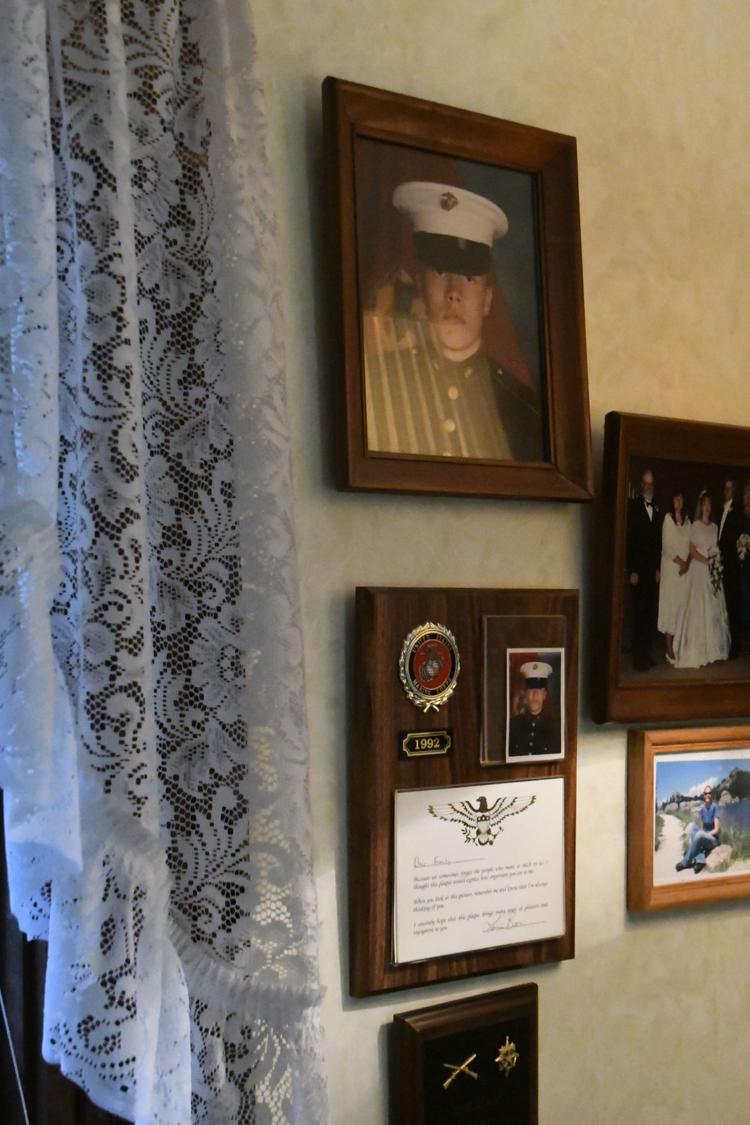 Boon said one aspect of his time serving the country that has made him proud is his son, Lance, was inspired by him to the point where Lance served in the U.S. Marines 1992-96.
"He picked that up while I was in the Guard and he thought that was something, so he ended up doing that," Boon said.
Boon and his wife, Elnora, have two other children, Heather Boon and Angela Heinrichs.
He worked for the U.S. Postal Service 1976-2010.
To this day, he still loves his country.
"It's the best country around," Boone said. "Everybody should go into the military."