ORANGE CITY—Ninety-five years since it was established, Diamond Vogel is still building on the success of its namesake founder, Andrew Vogel.
The paint and coating manufacturer wrapped up 2020 by completing two facility expansion and repurposing projects at its home base in Orange City.
The projects were part of the company's multiphase "Building on Success" initiative, which has been in the works the past few years.
The first phase involved expanding the space at the powder-coating production plant by adding additional locker space, a lunchroom, conference rooms and office space. A two-story addition to the south of the existing structure was built for the extra room.
David Vander Werff, vice president of human resource services, said the addition was made to accommodate the powder-coating facility's growing workforce, which has about 100 employees.
"We needed that as we had fully outgrown the previous locker room and lunchrooms and shortage of conference rooms," he said. "It's really been much needed."
The addition also allows for more natural lighting into the building through glass windows.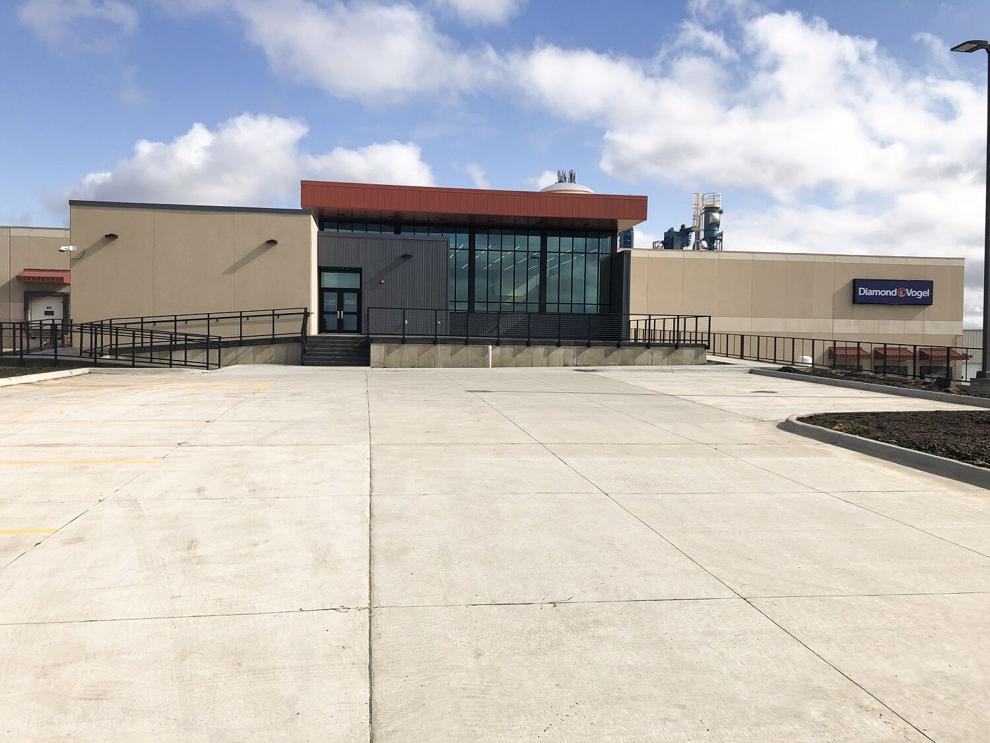 "Very modern, appearing and clean, bright," Vander Werff said. "Of course, we're into color, so we used some very bright colors: Yellows, oranges. It just pops a little bit. It's really creative."
The second project that also concluded at the end of 2020 took place at Diamond Vogel's maintenance area. One part of the area was repurposed to house the fabrication and metalworking team, while another part was expanded to include three more bays for truck maintenance, repair and cleaning.
"One of them included a drive-thru where we could open doors on both ends," Vander Werff said. "That way we could pull tractors and trailers straight through, which made it a lot safer and more efficient for working on them."
The next phase of the "Building on Success" initiative will involve the construction of a new facility for Diamond Vogel's research and development lab and technology areas. The "innovation technology center" would be built at the site of what is the company's old truck shed, which is being used for short-term paint storage.
Since pandemic is still happening, Vander Werff said Diamond Vogel is waiting for a better time to begin work on the innovation technology center.
"When the time is right for that innovation technology center, that will be a huge step forward," he said. "Research and development has always been very key to us as we customize formulas and products for our customers."
The company has about 50 employees who work in research and development.
Given the challenges the coronavirus pandemic presented in 2020, Vander Werff said seeing two facility projects finished was a positive for the company.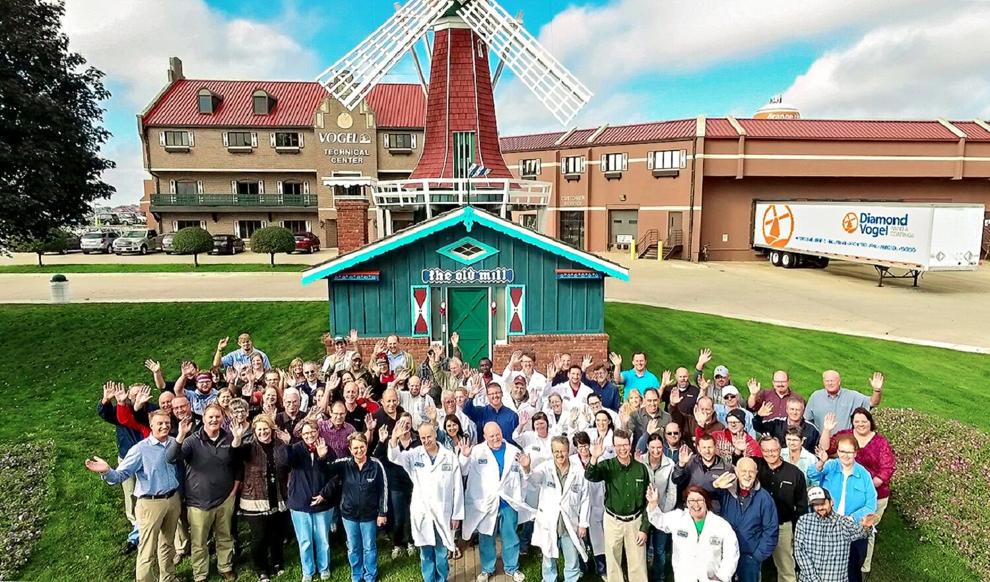 "That was an encouragement, I think, to all of us in the company and especially in Orange City here to see that physical progress and physical improvements taking place, even during an unsettling and challenging year," Vander Werff said.
Vander Werff has worked at Diamond Vogel for 29 years and reflected on his time spent alongside various generations of the Vogel family. He also recalled occasionally seeing founder Andrew Vogel, who retired from the business in 1965 but lived in the Sioux County seat community until his death in 2000 at age 103.
Vander Werff also spoke of the stable continuity the company has seen as new generations of family have stepped into leadership roles.
"It's been neat to be a part of and see the stability — the commitment — the Vogels continue to have to northwest Iowa, to Orange City, to growing the company from where it has been onward and into the future," he said.