SIOUX CENTER—Longtime Sioux Center mayor Dennis "Denny" Walstra died Sunday, May 26, after a short battle with lung cancer.
Walstra, 70, was about halfway through chemotherapy and radiation treatments as well as some rounds of immunotherapy after being diagnosed with Stage 3 lung cancer earlier this spring.
A memorial service will be 3 p.m. Saturday, June 1, at First Reformed Church in Sioux Center. A prayer service was before that at the church. Burial was at Memory Gardens Cemetery in Sioux Center following the prayer service.
Visitation will be held 5-7 p.m. Friday, May 31, with family present at the First Reformed Church of Sioux Center.
Arrangements are under the direction of Memorial Funeral Home in Sioux Center.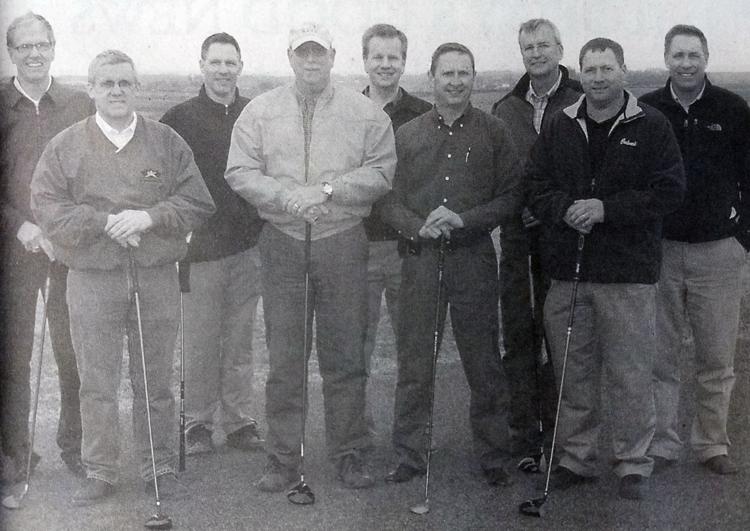 Community servant
Walstra served in city government since 2002, when he was elected to the Sioux Center City Council. He was elected mayor in 2004 and has held that position ever since.
"It was truly a pleasure to work with and for mayor Walstra," said city administrator Scott Wynja. "He provided great vision and leadership through working with the city council and staff and had an obvious passion for this community."
Walstra oversaw city affairs ranging from the development of The Ridge Golf Course area, construction of Terrace View Event Center and design of the new Siouxnami Waterpark, along with significant residential and commercial growth in Sioux Center.
"Two things stand out the most regarding what I appreciated about Denny," said utilities manager Murray Hulstein. "He was always willing to give up the most precious thing and that's your time. He did that not just for the council but he also was very active with APPA."
Walstra served in numerous other ways including being a member of the Jaycees, Chamber of Commerce, American Public Power Association and the Energy/Environment and National Resources Committee of the National League of Cities in Washington D.C. Additionally, he served his country in the United States Army Reserves 1969-75 and later the Iowa Army National Guard 1977-84.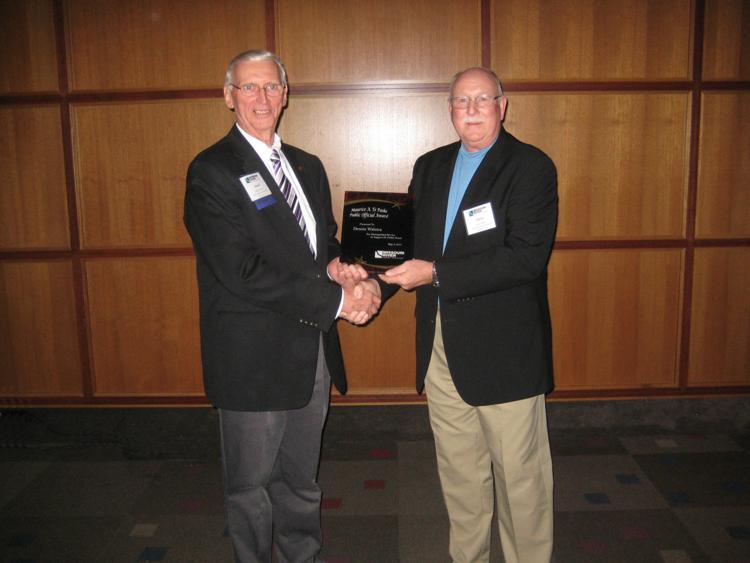 "Denny was passionate about Sioux Center," Hulstein said. "He always wanted to do what was best for the community, what was for the best of Sioux Center. He truly believed in progress through cooperation."
Man of faith, family
Walstra was born April 6, 1949, in Chicago, the son of Daniel and Marion (Jonkman) Walstra. He attended Roseland Christian School and Chicago Christian High School in Chicago. He then attended Dordt College, graduating with a degree in business administration.
"Denny was a man of faith, a good leader, a good guy," said close friend Paul Clousing of Sioux Center, who attended the same three schools a year behind Walstra. A friendship developed in college, especially during the long drives back home to Chicago. "I know Denny's faith was really strong all the way through his life. It's great to have that assurance he's in heaven, but we're still going to miss him."
"We both got married, stayed here, had families and ended up camping, fishing and golfing together," Clousing continued, who worked for the city 1972-2016, allowing him also to work alongside Walstra when he joined city council. "Denny captured Maury Te Paske's vision of progress through cooperation, of doing things together to continue to move ahead."
While attending Dordt, Walstra met and later married Donna Den Herder on July 24, 1970, at the First Reformed Church of Sioux Center. They had three children Angela, Mindy and Daniel.
The Walstras also were one of the charter members of Covenant Christian Reformed Church in 1973. He was also a firm believer and supporter of Christian education and served on the National Advisory Council and executive board of Dordt University and the Sioux Center Christian School board.
Denny and Donna created, owned and operated Walstra Plumbing & Heating in Sioux Center for 36 years until his death.
Business leader
Walstra's Plumbing & Heating began in 1983.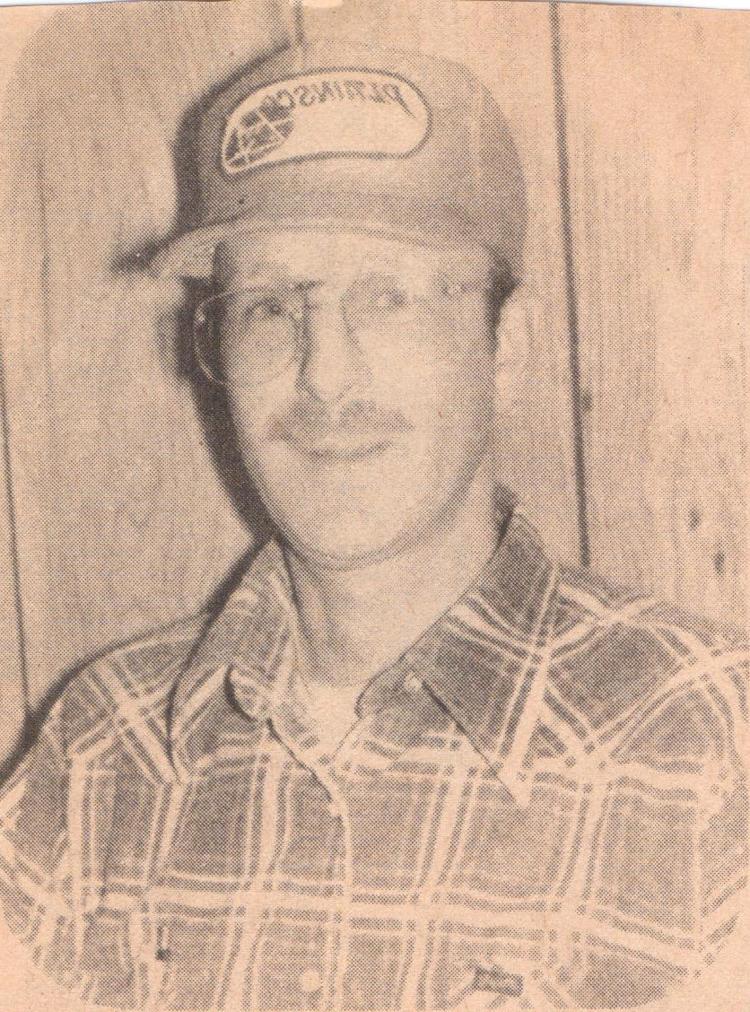 Before that Walstra worked for a Sioux Center branch savings and loan bank based out of Rock Rapids, "if memory serves me right," said Lee Plasier of Sioux Center. "Denny and I were good personal friends. Somewhere along the line, I talked him into coming into the plumbing and heating business with my brother and myself. He agreed to do that after many conversations."
Walstra joined Plasier Plumbing & Heating in the late 1970s.
"My memory isn't as good as it used to be, but I think we were in need of some help and I knew Denny as a good man, that he would do a good job," Plasier said. "He did just that."
When Plasier left the contracting business to start P&H Wholesale in Sioux Center, Walstra carried on by starting his own plumbing business. He also remained an investor in P&H Wholesale as well as a member of its board of directors.
"Denny has been a valuable asset and friend, "Plasier said. "I'm deeply saddened how things progressed as they did. I was not prepared for things to turn the way they did. He will be deeply missed."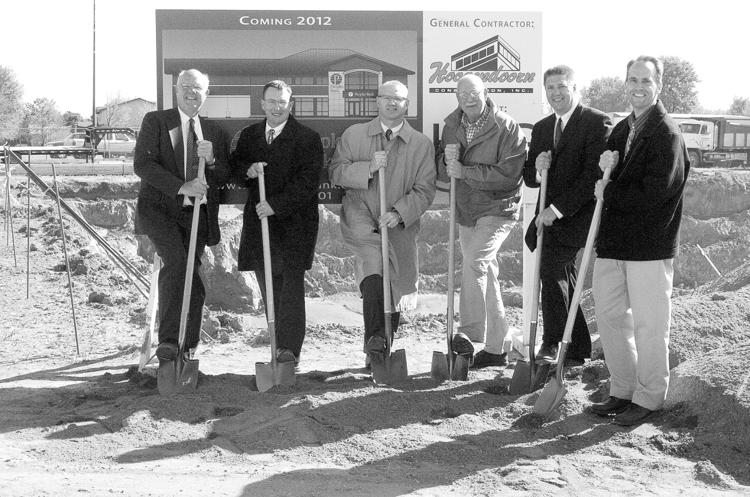 Best boss
Walstra's only employee at the time, Tom Franken, still works for the company today.
"It's a heartfelt loss," Franken said. "Denny wasn't just a good boss but also a good friend."
Franken, 56, met Walstra through time together with the Army National Guard.
"Denny walked into the office national guard office one day and asked the sergeant if he knew of anyone looking for a job," Franken said. " I happened to be there. I said I'll do it. I've been with him ever since. Perhaps I was a greenhorn and didn't know any better but Denny has been my only boss until now."
Norm Boeve, 65, has spent 24 years working for Walstra.
"I was looking forward to retiring next year at my 25-year mark and having Denny give my final rights so to speak," Boeve said. "We lost a good friend. He was always interested in what you were doing. He had an open door policy. He was willing to talk to you about anything, it didn't have to be work. Any problem you had, you could bring it up to him and he would help."
Walstra was known for arriving to the office about 6 a.m., coming down from his office to "shoot the breeze" with everyone at the start of their day around 7 a.m. But Walstra wouldn't often leave the shop until after 5:30 p.m. or 6 p.m.
"There were a few times I came and he'd have been here at 3 in the morning already, saying he couldn't sleep so he might as well get some work done," Boeve said.
Walstra got involved in all aspects of the plumbing and heating work, from digging in pipe to welding, creating draft plans and estimates.
"He was very precise in everything he did," Boeve said. "I think that's why the business was able to grow like it did."
The business has 12 employees and focuses mainly on commercial projects but also does some residential.
"He was a patient man, a fair man," Boeve said. "Dennis gave a lot of second, third, fourth chances to employees. Some I would have fired after the first time, but Dennis was aways about the second or more chances."
Every employee knew what Dennis loved: God, his wife, gardening, politics, fishing, traveling in his mobile home.
"In that order too," Franken said. "He's supposed to be semi-retired, but he and Donna planted a garden out back of the shop. He loved gardening, but I think that was also an excuse to come to the shop more often."
Walstra's passing is a heartfelt loss to Franken, Boeve and the rest of the company's employees.
"It's going to be quite the transition," said Franken, with a few tears. "It's not going to be the same."