PRIMGHAR—The days are numbered for one dilapidated Sheldon building that has been a popular spot for photographers and ne'er-do-wells.
When it met Monday, Nov. 18, the O'Brien County Board of Supervisors approved a $3,603.23 tax sale certificate to MidAmerican Energy Co. for the utility to take possession of the Thermo Cel building in Sheldon.
"Our local photographers will be a little sad because so many senior pictures are taken by there," said supervisors chairwoman Sherri Bootsma.
The Thermo Cel building is located at 300 Iselin Ave., across the tracks south of the Sheldon Post Office.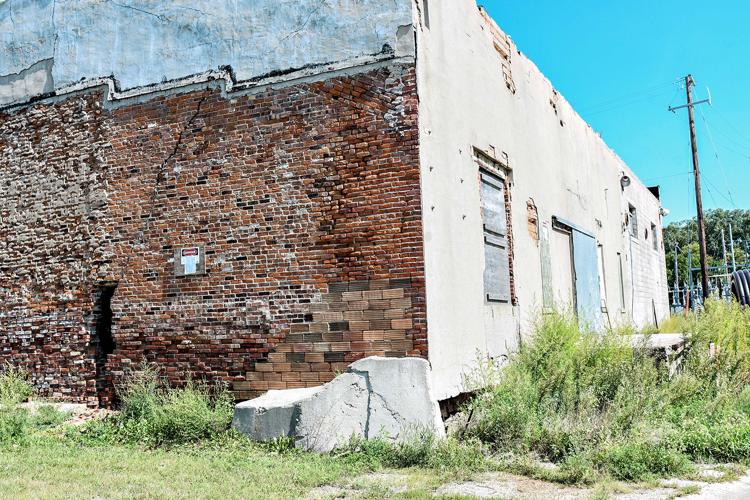 The building has long been a problematic structure in Sheldon and the Sheldon City Council labeled it the most dangerous structure in town in September 2018.
The crumbling hollowed-out building has been abandoned since 1987. It is covered in graffiti on the interior and has been a hotbed for unsavory behavior in addition to photo shoots over the years.
Sheldon officials have estimated it would cost more than $150,000 to remove the structure, which has asbestos and other environmental hazards.
MidAmerican has been working with Sheldon city officials to take possession of the Thermo Cel building since fall 2018 as the property abuts with a storage yard owned by the utility.
"We actually owned that parcel back in the '70s as well," MidAmerican right of way agent Kirk Maxfield told the supervisors.
The company plans to level the building sometime in 2020 and expand the existing storage area, according to MidAmerican substation operations manager Gary Riibe Jr., who accompanied Maxfield to Monday's supervisors' meeting.
Sheldon mayor Greg Geels was pleased to hear the news, especially after voters rejected two proposed franchise agreement ordinances with MidAmerican on Nov. 5.
"It's a credit to them, especially in light of how the franchise agreement turned out," Geels said. "It's a credit to them and who they are that they didn't hold it against us for not passing it.
"They've always said that 'It's never been a quid pro quo' and I want to make that point again too that they are right and correct in that. One is not dependent on the other."