REGIONAL—N'West Iowans can go with the flow when it comes to their water.
Matt Van Schouwen, the director of public works for the city of Orange City, said water usage has remained the same, even though more people are washing their hands and residential toilets are being flushed more frequently during the coronavirus pandemic.
"I would say our usage as a town is pretty steady, maybe a little bit different, but we have noticed it has shifted a little bit from the schools and businesses to more home usage," Van Schouwen said.
Northwestern College in Orange City not having face-to-face classes has made an impact on the water usage of the city since students are not on campus or in the dorms.
"One thing that affects our community is the fact that Northwestern isn't in session right now, so that's 1,100-1,200 people that aren't in town, so that has made a difference," Van Schouwen said.
He said the restaurants are not using as much water either because customers are not allowed to dine in them at this time.
The only area where he and his crew would expect to see an abnormal increase in water usage from residents in Orange City is if a family had children come back from college or brought other family members into their home.
"It's more that it's shifted from work and school to home usage," Van Schouwen said.
Harlan Kruid, the water department supervisor for the city of Sioux Center, said usage is not as much as people would think.
"I was in the plant last week and I would say it's actually probably down, water usage is down. That's because schools and colleges are not in session," Kruid said.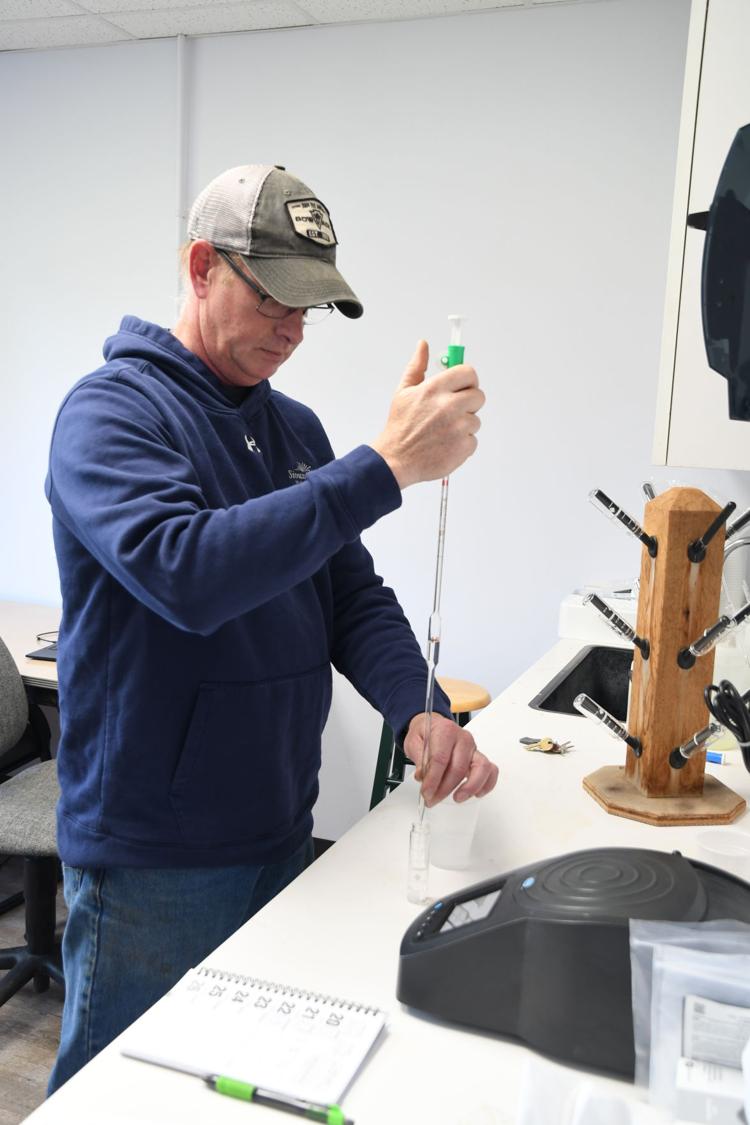 He said the Sioux Center water plant is down 40,000 gallons per day, which is down by a little more than 5 percent. Sioux Center averages 1 million gallons of water per day.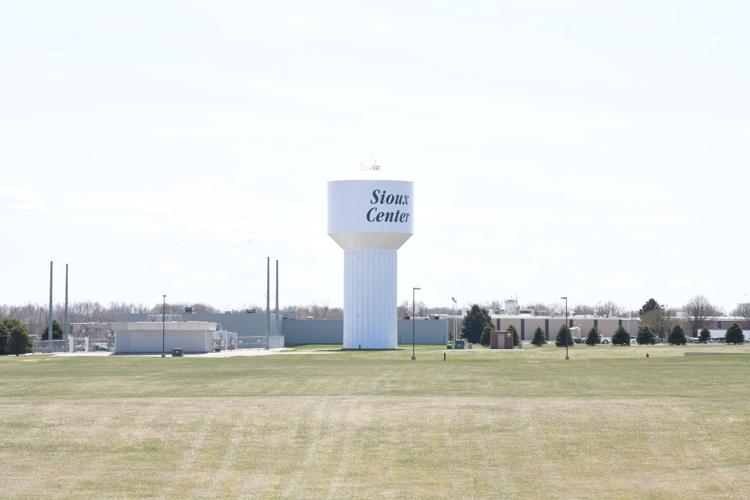 Jim Hoye, the general manager of the city of Rock Valley municipal utilities, said he also has seen water usage drop.
"We've actually seen our water down 20 percent," Hoye said.
One of the factors to play a part in water usage being down in Rock Valley is it sells water to Lyon & Sioux Rural Water System, where a lot of water is used at the Grand Falls Casino & Golf Resort near Larchwood. Due to the casino being closed due to state restrictions because of the coronavirus, it has meant Lyon & Sioux Rural Water System has not been purchasing as much water from Rock Valley.
With people not using as much water, Hoye said it has reduced how much money the city brings in.
"It's hurt our bottom line. We're 6 million gallons less this month than we were a year ago. It does affect us because each thousand gallons has a certain built-in margin on it," Hoye said.
There are some positives to not using as much water during this time of the year too.
"In high-usage times, like in a drought or in the middle of the summer, it's always better to cut back. Most of the wells are very high right now due to two years of surplus rains," Hoye said. "Cutting back now really isn't a big plus or anything. For a short period of time, it's not too detrimental."
He said customers not paying as much for water per month could lead to an issue for bonding.
"It could cause some concerns for that. A lot of communities do have bonds to build pipelines, to build water plants, to build towers and they sold bonds on those. That's dependent upon you selling a certain amount of water," Hoye said. "When you don't sell as much water, you don't get those revenues and then you're not covering those bonds. It is a long-term concern, not a short-term concern."
Since Gov. Kim Reynolds said water cannot be shut off during the length of this coronavirus pandemic, Hoye said Rock Valley said holding off on shutting water off for customers who cannot pay their bills and will be working on a payment plan once the pandemic settles down.
"On some of those bills, we might work out a payment agreement," he said. "Some of these stores that were forced to close, we would certainly try to work with them on those bills because a lot of those small businesses, through no fault of their own, are being shuttered, and so we'll try to work with them on different plans."
Hoye and his crew are still confident life will get back to normal sooner rather than later.
"We know this will end and we know that we're very fortunate to have jobs because there's a lot of people right now that are struggling through that," he said. "We're very optimistic and we know there's a light at the end of the tunnel."