SHELDON—Some see Kevin Crafton's burned trailer as a nuisance but the Sheldon man views it as art.
"If you come up and drive by, it might look like that but if you come up and look at what looks like garbage, it's art," he said.
Crafton shared these thoughts with the Sheldon City Council when it met  Wednesday, July 1, and held a public hearing, per Crafton's request, over the future of his fire-damaged mobile home located at 1320 S. Third Ave.
"They say the trailer was completely destroyed where it's unrepairable or completely damaged there — from the outside it looks bad, the inside has smoke damage — but the way I see it is I can take off the side of the trailer, the awning where the fire actually was, and take the garage part out and the other side of the trailer is pretty much good tinwise and everything and I can repair it to at least keep it as storage and slowly gut it out as the time goes by if it was allowed by the city," Crafton said.
His uninsured trailer was decimated during an Easter morning fire and considered a total loss by the Sheldon Fire Co., which extinguished the April 12 blaze. A GoFundMe page that was launched to help him fell short of its goal and is no longer active.
The fire is thought to have started near a chimney of an oil furnace located on the south wall, spread down the south side of the trailer and into the living space.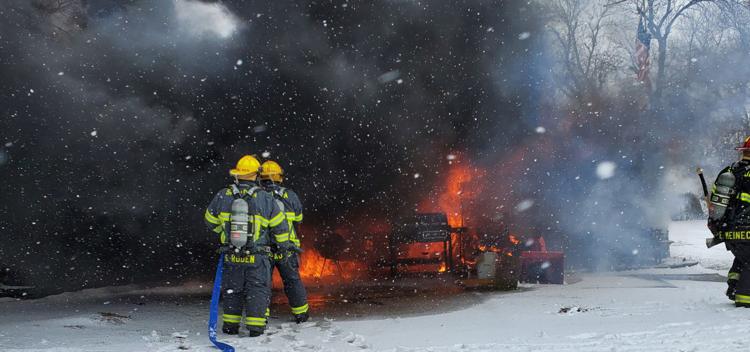 Since late April, Sheldon city manager Sam Kooiker has been in contract with Crafton to see about getting him to clean up the fire-damaged items and removing the trailer. They spoke on April 29 and Kooiker sent Crafton a certified letter May 18 giving him a deadline of Aug. 5 to remove the fire-damaged items from his property.
On June 2, Crafton officially requested a hearing with the council, which it approved at the June 17 meeting and held last Wednesday.
Crafton told city leaders he thought the trailer was salvageable and noted the significance of it to him. He said he grew up in the mobile home and his father, Kenn, who died in May 2019, left it to him.
During his hearing, Crafton asked the council to give him more time to make the trailer acceptable.
Kerwin Sterler, owner a nearby mobile home court, expressed his opposition to the council allowing Crafton more time. Sterler also recently acquired the nearby former Sunset Motel from the city and plans to add six new trailer homes to the property once he levels the dilapidated travel lodge.
"I can empathize with what Kevin is trying to do there but we do need to move forward," Sterler said. "We're trying to bring this end of town back up to where it needs to be and, obviously the way it is, I don't know that much can been done there."
Kooiker read a written complaint from Cindy Cody who lives near Crafton's trailer. In her letter, she noted the extent of the trailer's damage and considers it be a health and safety issue.
Before reading the letter, Kooiker asked Crafton a series of pointed questions about the clean-up process.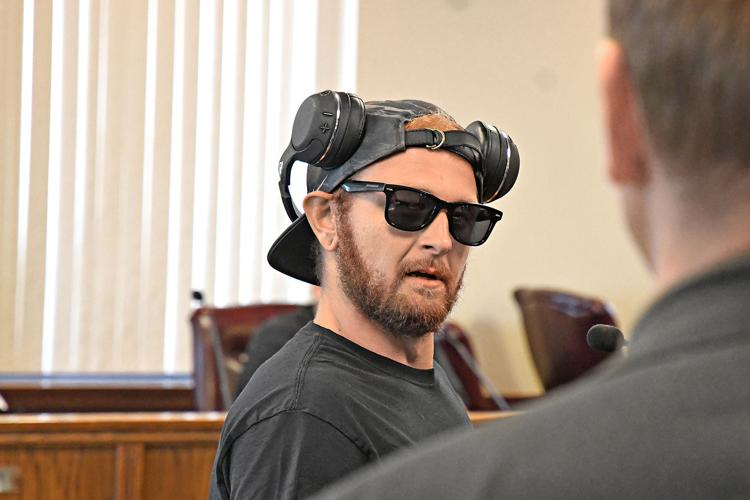 When Crafton was asked how he has complied with the notice, he told Kooiker he found a way to "sustainably live" without having anywhere to go and without water and electricity and in the midst of the coronavirus pandemic.
Crafton noted he put a topper on his truck, which he has used as a place to sleep when he is not staying with a friend, cleaned out a shed in the back of his yard, built a brick stove, collects rainwater and burns pieces of burned trailer wood in a barrel.
He also noted he has gone to Bubbles Laundromat or the public parks to wash up. Kooiker asked Crafton to specify what exactly he wanted from the council.
"I'm asking for more time and consideration of me not removing that trailer from there," Crafton said. "As well as a musician, I am an artist and what may not look all that pretty to you and burnt up or whatever, looks like art to me and I think it's inspirational to take some of those pieces from the fire — I mean not all of it; some its ash and its junk — but it is savable and it is memorabilia or things that I have collected that are still halfway decent to look at and might be interesting for the neighborhood or whatever once it's safe to come through and look at."
Crafton also built a mini-golf course in his backyard, which he later noted gives him something fun to do in his downtime when he is not working on the property.
Multiple councilmen and Kooiker asked Crafton to give a possible timeline and cost estimate for getting it cleaned up were they to grant him an extension past Aug. 5. Crafton could not provide those details and noted he has done most of the work himself because he wants to keep others safe and he does not have the financial means to go another route.
"Absent any real direction from the property owner on affirming a timeline or sustainability or cost analysis, I feel that we have to move forward with affirming the notice," said councilman Wayne Barahona.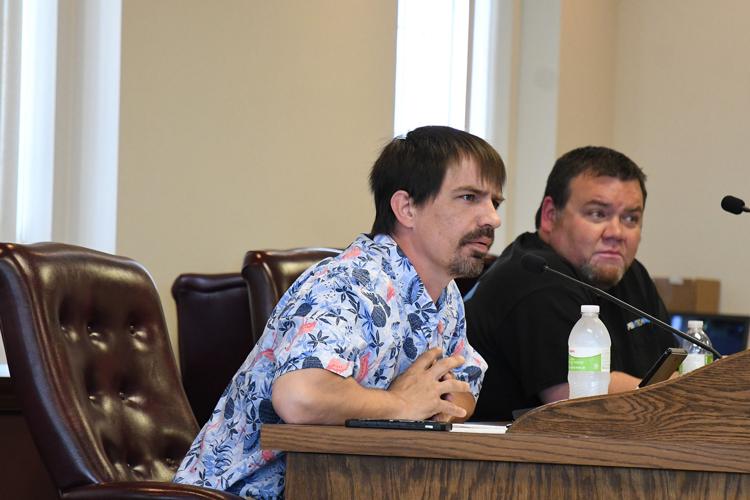 The council approved sticking with the Aug. 5 date for Crafton to abate the nuisance. If he does not clear it by then, the city will do it and assess it to the property.
Crafton left the council chambers shortly after the council made its decision but returned toward the end of the meeting to share one last one word with the council.
"Thank you guys for your judgment and interpretation," Crafton said.