ROCK RAPIDS—The Central Lyon School District just upgraded its classroom whiteboards, a Smart move to empower teachers and their students.
The schools in Rock Rapids have featured interactive whiteboards for more than a decade and the district decided to get the latest tech — branded as Smart Boards — in the spring. The elementary got the displays in time for this academic year and grades 7-12 are on the docket for next fall.
Third-grade teacher Allison Bixenman said the boards make lessons more dynamic, easily grasping her classroom's attention.
"It's a different way of interacting with the kiddos and you can use it for all sorts of different subject areas, so that's been fun," she said.
The boards are hooked up to interact and linked with student computers. A teacher can write on the board with their markings showing up on top of every desk. Students can follow along, add to the master board and see everything right in front of them.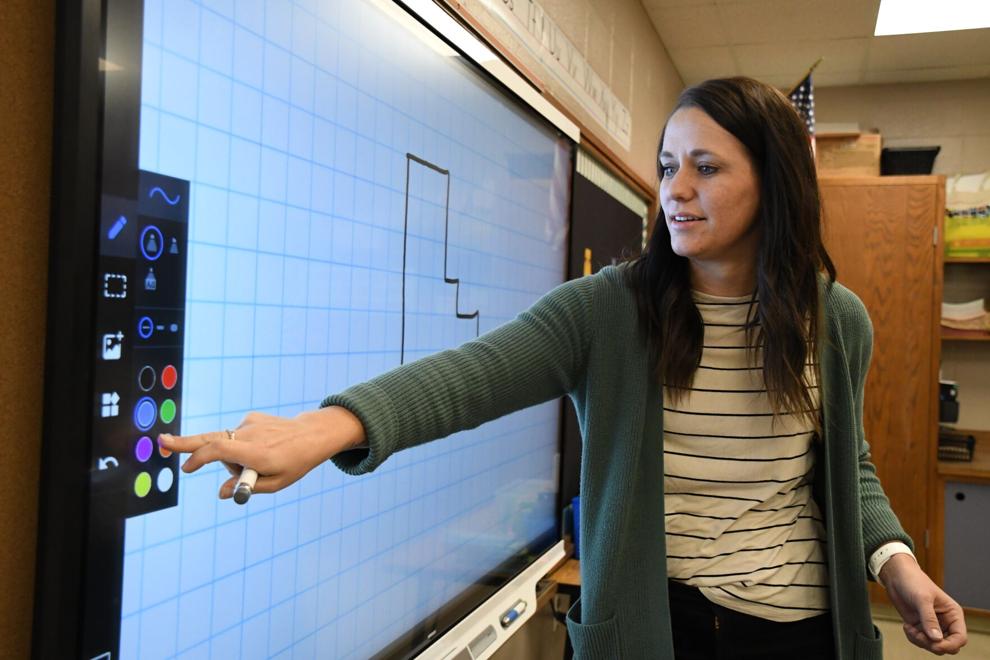 Bixenman said it gets her lessons closer to a one-on-one format since the digital displays provide instant assessment.
It's that immediate feedback that keeps students engaged in their learning, especially those who struggle to maintain their attention. For many students, a screen-centric style is the perfect pacemaker to make it through the long school day.
"It's nice to be able to do that right in front of them and have them do that on their computer too," Bixenman said. "It's definitely more interactive when we're working with the kids, a visual for them to use instead of just having hands-on. They can see it while they're working."
The digitization also is just plain old convenient. Heather Grafing, the fifth- and sixth-grade social studies teacher, said the setup makes it easier to transition between topics and class periods.
"For me — and I think I speak for a lot of the teachers — this is a tool we use every single day. My Smart Board, from the time my students come in my room to the time they leave, my board is on," she said.
Like Bixenman, Grafing has been at Central Lyon for several years. She remembers the whiteboards as being helpful, but with limited features and prone to slowing down.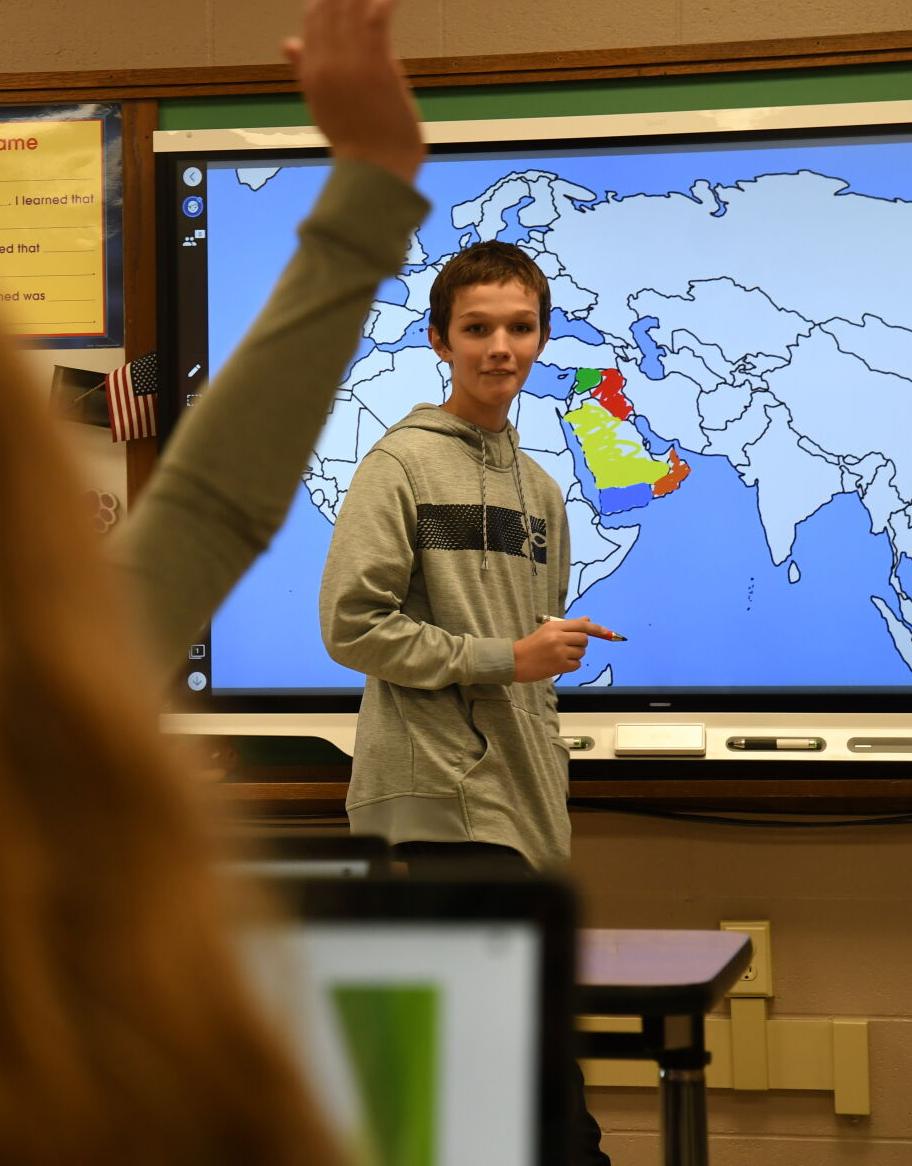 "The older Smart Boards that we had basically worked like a projector, so whatever we had on our computer screen would show up on our Smart Board," Grafing said. "The new Smart Boards are much more interactive, so we're able to not only display what's on our screen if there's a lesson or whatever we're doing, now, with a touch of a button, we have instant access to the internet."
PS-6 principal Steve Harman said the investment in new technology was the right move for his school's young learners.
For the elementary wing, the district bought 25 boards for about $75,000. Every classroom starting in transitional kindergarten has its dedicated board.
The principal said the Smart Boards are part of Central Lyon's push toward the future of education, which he said is centered on that immediate feedback model. Even if the school wanted to go back to the days of chalk and slate, young people today are not nearly as responsive to that format.
"That's not this age of kids," Harman said. "They're not in awe, they're not amazed, they don't want to interact with a whiteboard."
And on the merits, he said, the new-school style is better for everyone.
"It's not the old — where you lecture and the kids write down all the important information. Now, those notes can be shared, highlighted, reviewed as pairs or small groups," the principal said. "It just makes that process look different instead of just sitting there and listening to the teacher talk for 40 minutes."