SHELDON—The LLRC has a new assistant recreation director just in time for Live Healthy Northwest Iowa.
Trevor Cast's official title is assistant recreation coordinator at the Northwest Iowa Lifelong Learning and Recreation Center on the campus of Northwest Iowa Community College in Sheldon.
The 23-year-old has taken an active role in coordinating Live Healthy Northwest Iowa, an extension of Live Healthy Iowa, since he started his new job on Jan. 5.
Cast, who graduated in December from the University of Northern Iowa in Cedar Falls, said Live Healthy Northwest Iowa is more than just exercise.
"There's a lot more to that, whether it's nutrition, what you're eating, good sleep is an important part about it and then also your mental health is a pretty important part of living a healthy life," he said. "It's just important to focus on those with exercise as well."
Of the many benefits of working out, Cast said one of the best things is just feeling better at the end of the day.
"If I work out, the next morning when I wake up I feel better because I feel like I accomplished something," he said. "It's just that feeling of accomplishment that you get from doing something. Even if it's just a 15-minute workout or a 30-minute workout, you get a sense of achievement from working out and doing something to keep your health going."
For people getting back into shape for Live Healthy Northwest Iowa, Cast recommended doing an activity they enjoy or working out with a friend that has an interest in the same thing.
"You can kind of work off each other," he said. "When you have someone else, you can then work toward those goals together. It kind of gives you a little bit more meaning to try and get that in and it makes a little more fun."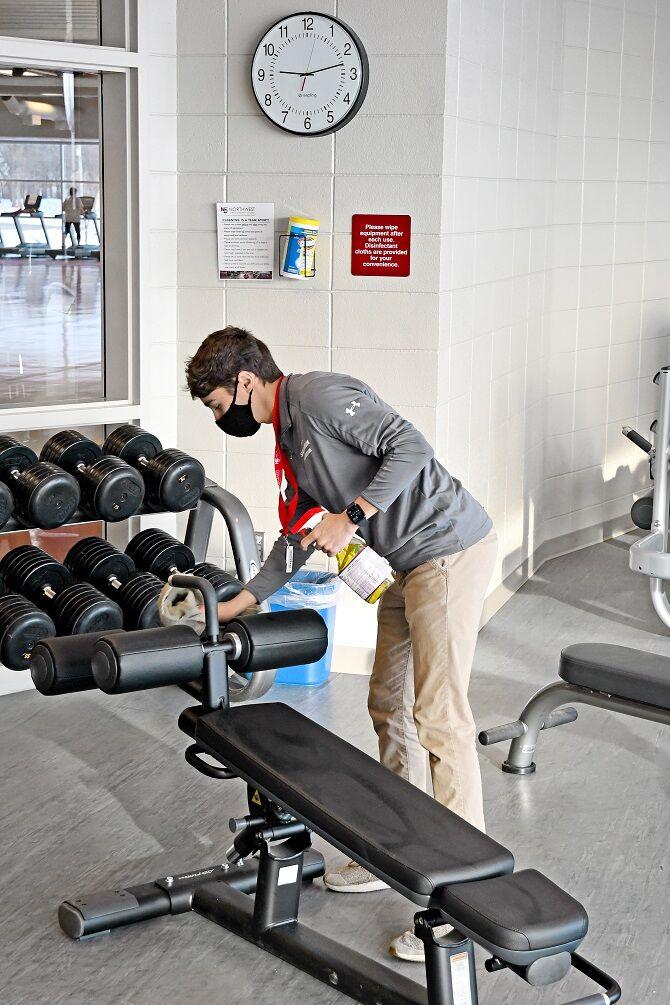 To fight off burnout or running out of steam from a New Year's resolution, Cast suggested switching up workouts.
"That could be just as easy as having five different workouts a week, like one day you stick to an activity like tennis or pickleball or something," he said. "Then the next day you run and the next day you lift to just switch it up to avoid that potential burnout and trying to stick with it."
Cast said a big thing in terms of living a healthy life is maintaining a regular sleep schedule by getting in and out of bed at similar times each day.
"If you stick to that similar schedule you won't feel worn down in the morning if you get more sleep than you usually get," he said. "One thing I think people struggle with is on weekends they tend to get more sleep and then on Monday, they feel a little bit dreary in the morning because they got too much sleep. I just think it's important to be consistent with your sleep schedule and it won't mess up your sleep cycle."
Lastly, Cast said that it's best trying to avoid doing too much too quickly in terms of working out.
"You just have to start in moderation," he said. "You don't want to jump back into what you were doing previously if you're out of shape because it can lead to injury and just soreness the first couple days and you might get out of it because of that.
"You just have to go in moderation, start off slow and build your goals up as you go."