SUTHERLAND—Competitive barbecuer Chad Mahler has been throwing something unconventional in the smoker this year.
The 35-year-old from Sutherland designs and builds custom barrel smokers and competes in barbecue competitions throughout N'West Iowa.
Mahler typically works with pork and chicken, but lately his smoker has been full of bologna.
"The biggest thing people are asking me for right now is smoked bologna. I've got friends coming out of the woodwork asking me to cook it for them," he said. "It's just what I say it is. It's bologna."
The surprise hit starts out as a 5-pound chub which Mahler said cost about $5. He scores the edges of the bologna in a crosshatched pattern which creates a diamond-shaped grid. He then rubs it with mustard and his favorite barbecue rub. It goes in the smoker for three to four hours until the outside is finished to his liking.
Mahler suggests letting the bologna cool for the best flavor. He likes to use it for sandwiches with mustard and coleslaw, but said people eat it in a variety of ways.
"Everybody just loves it. Once they try it they like it," he said. "Everybody says, 'Bologna, ew,' but they eat it like crazy."
"It really takes on a really good smoked flavor," Mahler continued. "I like to use a rub with a little bit of spice. It builds kind of that crust on the end — you know, like that old fried bologna back in the day."
Potato chips are a fine complement for a smoked bologna sandwich, but Mahler prefers a variety of smoked vegetable dishes on the side. Some of his favorite sides include cauliflower mac and cheese — which replaces noodles with cauliflower — jalapeños stuffed with cream cheese and wrapped in bacon, and smoked asparagus. Of course, everything ends up in the smoker.
"We always try to do something different. I love smoked asparagus," Mahler said. "With that you just use a shallow aluminum foil pan with some butter. I leave mine wide open the whole time I cook so it smokes the actual asparagus."
Mahler recently finished building perhaps his most ambitious smoker yet.
"I made it out of a piece of oil pipeline that went through," he said. "It's pretty heavy. I'm going to guess like 1,200 pounds. I've got it mounted on a trailer."
The steel pipe used for the smoker has a 30-inch diameter and is 64 inches long. The fire box at the end of the smoker is made from a quarter-inch steel plate. The pipe is a half-inch thick so Mahler needed a special industrial saw to cut out the door.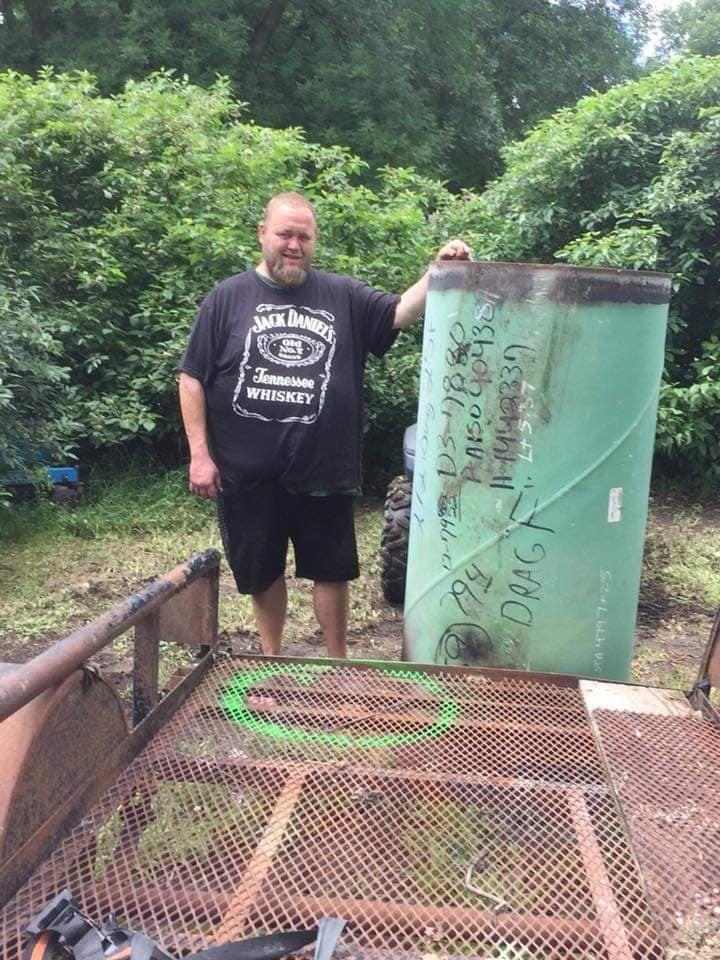 He cooks with apple wood, which he said comes through perfectly in the pipeline smoker.
"It's a lot more smooth. More of a gentle smoke flavor to it," Mahler said. "Keep a nice, clean fire; keep it hot."