HULL—They aren't going all the way to Washington but government students at Boyden-Hull High School will be leaving campus for its Supreme Court project.
Seniors will debate landmark decisions of the land's highest court in a face-off with their counterparts at Rock Valley High School. Pupils will take the stand in Rock Valley on Wednesday, Nov. 30.
Boyden-Hull social studies teacher John Olson has made the assignment one of the traditions of his government course.
"It really raises the stakes, making the students go against other students at a different school," Olson said.
Students pick their case, followed by weeks of research and preparation. It's a group project with about three students each.
One of the most popular to relitigate each year is Texas v. Johnson, the 1989 decision which held that flag burning is protected speech under the First Amendment.
Another top pick is Florida v. Jardines, which held that using police dogs to search for drugs outside a home without a warrant violates the Fourth Amendment.
Olson added that usual­­ly Roe v. Wade also is a commonly picked case, and he was surprised no students took up the abortion issue this year, especially with Dobbs v. Jackson overruling Roe on June 24.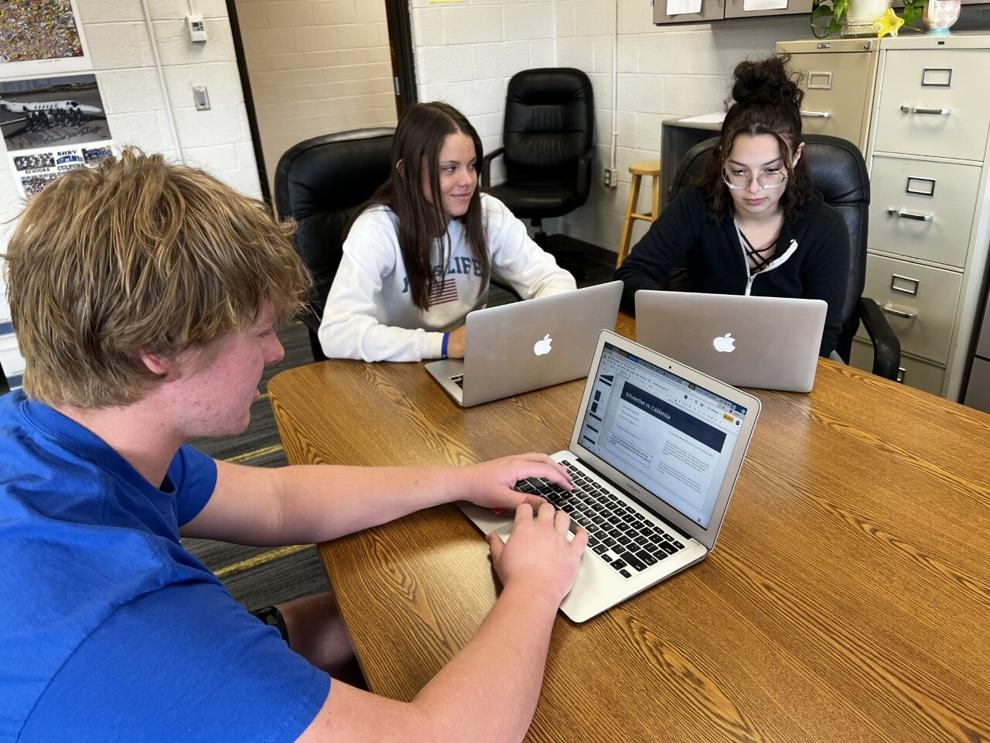 "We tell the kids to pick out something that interests them. We want them to own their learning. We want them to have a choice in their learning," Olson said. "We put a lot of emphasis on 'We don't tell you what to think.' We just point you in the right direction and teach you how to think. We stress that year after year after year."
Instead of nine justices, Olson brings in a panel of community members to rule on the cases. He said it's about 50-50 whether a case remains as the U.S. Supreme Court decided it.
"We encourage them to rule one way or the other. The best they can get, obviously, is an A, but if a judge rules against them, that means they automatically drop down to a B," he said.
It is a similar format to an assignment earlier in the se­­mester where students have to draft a bill they want to pass through a congressional subcommittee.
Both projects are split be­­tween government and English classes.
"I cannot do this without Carla Hibma and Julie Visscher. They are absolutely amazing helping the kids with this and it's definitely a tag-team situation. I can't take credit for this whole thing," Olson said.
Hibma and Visscher work with students in their classes to develop the public speaking skills necessary to deliver a Supreme Court argument. The crossover between the classes helps students get more out of their learning.
Olson said the live atmosphere helps his students focus and take debate day seriously.
"They have to impress the panel and do their due diligence. We tell them they can't use 'I believe' or 'I feel.' This is all based on precedent. This is all based on amendments. It's all based on the Constitution," he said. "That's the direction they have to go."