ASHTON—One of the smallest N'West Iowa towns to host a summer festival, Ashton is putting the finishing touches on its Town & Country Days with its main event Saturday, Aug. 6.
The celebration will kick off Friday with softball and snacks, but the real action starts the following Saturday morning with a slew of events around town.
Town & Country also is the name of the group that puts on Ashton's annual adventure. Carlee Gribble is one of the event leaders.
"We're really excited about it. It's always nice to see everyone come out in the community. It's fun having all the family stuff to do because you get to see a lot of people come back and enjoy the day," Gribble said.
Saturday will feature a vendor fair, snack shack, pedal pull, cornhole and a raffle. The parade will start at 1 p.m.
Gribble said she and the rest of Town & Country expect a substantial turnout for the city of about 440. A lot of out-of-towners roll in to enjoy the day, she said, such as her family who comes up from Sheldon.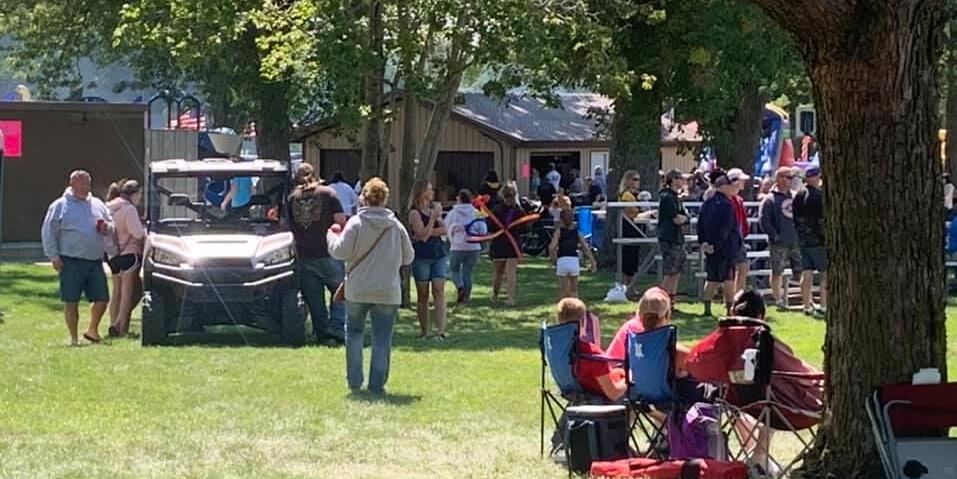 "For a lot of small towns, you don't get a lot of events put on like this," she said.
This particular summer comes as a high point for Osceola County, which is commemorating its 150th anniversary through the season. While Ashton was platted in the same year, 1872, its later incorporation means it will have to wait until 2035 for its own sesquicentennial.
Organizers have divided up many of Town & Country Days' festivities. Gribble's job is face paintings 10 a.m.-3 p.m.
"I'm excited for the whole day in general, but mostly I'm excited because I'll get to interact with the kids and paint faces," Gribble said. "Kids are quite fun characters."
Other crew members are the point person for other parts of the event. Craft show and vendor fair registrations may be made with Caitlin Thong Vanh at 712-210-6628. Parade sign-ups are with Kara Weddle at 605-659-6623. The cornhole tournament contact is April Konz at 712-461-0981.
Town & Country runs several other events throughout the calendar, including an Easter event where the kid-loving Gribble had a "very good time" donning the costume of the holiday's titular bunny.
Gribble said Ashton uses its size to its advantage to get big results out of its small-scale celebration.
"It's really cool because you get to spend a lot of time with your family and you get to see your friends' family," Gribble said. "It's a pretty tight-knit community here. Everybody knows everybody."