ARCHER—Complaints about mosquitoes and flies are on the rise in Archer, and the city council decided to swat the insect problem during its meeting Tuesday, June 9.
The council approved a contract with Rich Walter, a representative of Rolfe-based Mosquito Control of Iowa for mosquito sprayings.
In May, Walter suggested the city contact Donald Lewis, an entomologist with Iowa State University in Ames, for insight into the best way to deal with flies.
However, Archer resident Kelly Phillips — who also has been working with the city for a fly solution — said an e-mail response from Lewis did not include much actionable information. Phillips stressed the need to form a concrete plan to deal with the pests.
Mayor Richard Ludeke acknowledged the ongoing nuisance in town.
"In the post office today, I was swatting flies and I left them on the floor, and so in about four hours, I had about 70 flies lying on the floor," said Ludeke, who is the Ashton postmaster. "It's just ridiculous."
Walter attended the June 9 meeting to again discuss pest control options. He explained his expertise is in mosquitoes, not flies, and cautioned the city against conflating the two.
"If you would say, 'Yes, we would have hired somebody to spray mosquitoes if we didn't have any flies in town,' then I'm all for it. If the only reason you want to do mosquitoes is part of fly control, or to supplement that, I would discourage you from doing it," Walter said.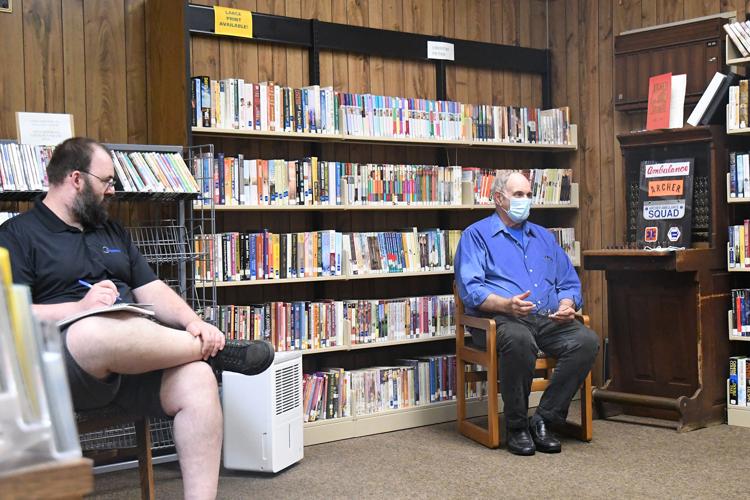 Ludeke pointed out people complained to him about mosquitoes as well as flies.
"They would like to see spraying for mosquitoes as a starting point," he said. "The rationale behind that is because apparently, years ago when they did spray for mosquitoes, the mosquitoes — and then let's just say flies — were not this bad."
Phillips agreed with that point.
"We're not inundated, but we do have some mosquitoes," he said.
Walter agreed the company could spray for mosquitoes and said the cost would be about $1,000 for the year.
"We try to match our sprayings with the hatches of mosquitoes. They call it an integrated pest management program," Walter said. "When you get a hatch of mosquitoes we try and spray. If we can get them knocked down, then we don't have to spray again. If we don't get them knocked down, then we spray again."
He compared the process to snow removal: Snowplow trucks are deployed only after a snowfall, not on a regularly scheduled basis.
Ludeke said a focus of the spraying should be in the city park, which is a popular breeding ground for the bloodsucking insects. Walter agreed parks are a good place to spray.
Walter also explained the company has a device that shoots larvicide into patches of standing water where larvae hatch.
"We're going to make pushes to do larviciding because you can take a pan this size and it will hatch 10,000 mosquitoes," Walter said while gesturing to indicate the size. "With two drops of chemical, you can kill all of those mosquitoes. Once they hatch and are in the air, then you have to spray so much more volume."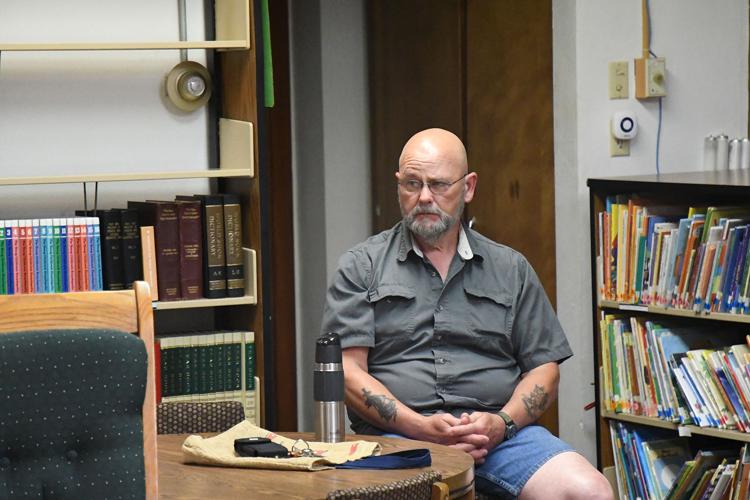 Phillips moved the conversation back to flies by asking Walter about setting up fly traps around town. He explained he is curious to learn which direction the flies are migrating into Archer from and what species of fly they are.
"If they like me so much, I want to know why," Phillips said.
Walter agreed that would be a good idea and said he would get about 12 traps to place in and around the community.