ARCHER—Class was in session for the Archer City Council members during their monthly meeting Tuesday, July 14.
The council watched a training video from the Iowa League of Cities that explained the state's open meetings and public records laws found in Iowa Code Chapters 21 and 22.
Completing the training was in fulfillment of terms the Iowa Public Information Board set out for Archer before the board would dismiss a complaint Mari Radtke of the Paullina-based O'Brien County Bell-Times-Courier filed against the city on Jan. 13.
Radtke's complaint said the city of Archer violated Chapter 22 of the Iowa Code when it passed a resolution during its Jan. 13 meeting that set minimum fees for city records requests.
The city also was required to develop a public records request policy that complies with Iowa Code, which the city tentatively adopted during a special meeting May 5 pending review by its attorney Micah Schreurs. The city will review the policy again before considering it for final approval in August.
Iowa League of Cities membership services director Mickey Shields, narrated the prerecorded video, which was about 40 minutes long.
In the first part of the video, Shields talked about what makes a meeting public, protocol regarding meeting agendas, public comment and closed sessions.
The video's second half addressed public records, which Shields said include resolutions, minutes, contracts, e-mail, social media posts and other forms of electronic communication.
"City officials need to understand that all communication in certain city business that is sent or received on city-owned or personal equipment is considered a record," Shields said.
Members of the public have a right to examine and make copies of such records. Examining records in person should be free to do, but cities may charge for expenses associated with producing copies.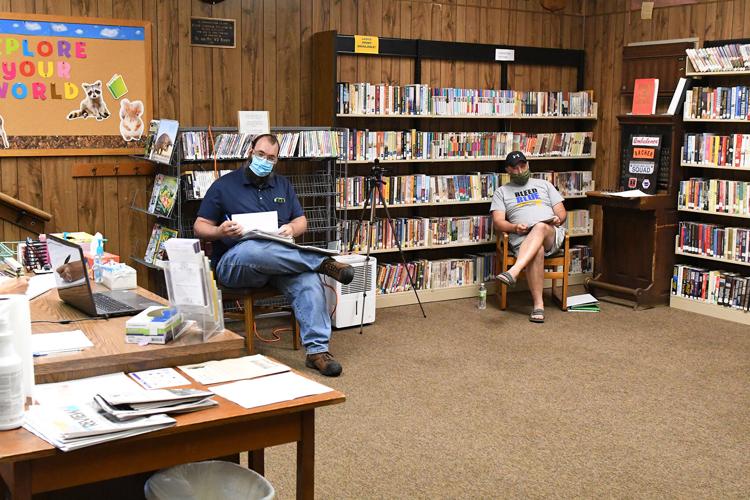 "There may be times when a city receives a large or unique records request and they want to be sure that person will still be willing to pay the estimated fees," Shields said.
"In that event, a city can require a prepayment before fulfilling the request and the city must provide an estimate of the cost to the requester."
Iowa Code recognizes 67 different types of records which are confidential, Shields said. Some examples include medical records, law enforcement reports except for basic information, documents relating to litigation involving the city and some personal information of government employees.
After the council watched the video, Shields joined the meeting virtually to answer questions.
City clerk Sandy Fritz asked for clarification regarding where public records must be kept, since Archer does not have a city hall building and its public records are instead stored in her home.
Shields said cities typically keep records in public places, however, keeping them in the clerk's residence also works.
Fritz also asked if the city can charge for a copy of a public record it sends by e-mail.
Shields said sending records by e-mail is cheaper because it doesn't involve costs related to hard copies. However, cities can charge for e-mail copies in instances where the requester asks for large quantities of records to reimburse the city employee for their time compiling the documents.
Mayor Richard Ludeke asked if cities can discuss items not listed on council meeting agendas if the items don't require action.
Shields said cities should do their best to include all items on the agenda that may be discussed but don't need to detail every individual topic that may come up.
"A lot of cities do have just reports from staff or city council members, which are basically informational updates and that's fine," Shields said. "You don't have to include every last detail on the agenda."
Ludeke also asked if open meeting laws apply to public library board meetings.
Shields said they do because library boards are considered governmental bodies since they are appointed by city councils and are tasked with providing councils with public policy recommendations.
He distinguished such boards from task forces and subcommittees, which he said were more informal bodies that are not subject to open meeting laws.