ARCHER—The city of Archer has completed its quest to purchase a snowplow truck.
The city council discussed the long-awaited purchase at its regularly scheduled monthly meeting Tuesday, Feb. 11.
The city purchased a used 2001 International truck for $14,000 from a seller in Ely, a suburb of Cedar Rapids. The truck previously had been used by the Iowa Department of Transportation.
Council member Steven Meyer had traveled to Ely in early February with Archer fire chief Don DeBoer to pick up the truck.
The truck did not come with a plow, but the city purchased one for $1,500 from Vander Haag's Inc. in Spencer. To mount the plow to the truck, Meyer purchased two hitch pins from the Bomgaars in Sheldon for $36.98.
"This one seemed to be in the best shape from the pictures, so we just made the decision, 'Yeah, let's drive the 280 miles and see,'" Meyer said.
"If it runs as good as it looks, and at the price it was, I was like, 'This is not going to be sitting around for a long, even if it is late in the season," said council member Todd Poland, who had helped with the search for the truck.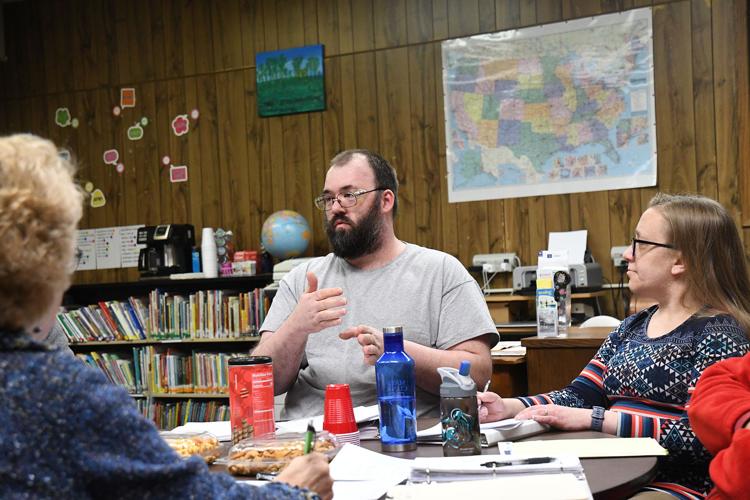 The total cost for the vehicle, even after accounting for the plow and hitch pins, came in under the city's allotted budget for a truck: $25,000. Archer had increased its previous budget for a truck — $10,000 — after not being able to find a suitable one at that price.
Meyer said the truck came with a sander and brine tank but the state had removed the controller unit for those pieces of equipment when it got rid of the vehicle. Since Archer has leftover money from its allotted budget for the truck and the snow season is almost over, Meyer suggested the city could buy a controller at some point next year.
He noted everything else about the truck is fully functional and that he and council member Jeremy Engel test drove the vehicle Saturday, Feb. 8.
"The nice ability with this truck, too, is it is a full dump box," Meyer said. "Say this summer if we had some road repair, now we have a truck that we can actually put some gravel on the alleys and such."
The truck had its engine replaced at one point, which Meyer said is an additional benefit. The downside, however, is the new engine did not come with a block heater.
Council member Bill Engeltjes suggested the city wait until next winter season to get a block heater.
Meyer said that is one option and added he probably could make it through the rest of the winter without a block heater. He also suggested the truck be serviced at the end of the year, since he was not sure when the last time was it had been serviced and wants the vehicle to remain in good shape.
"We were in an unfortunate situation before," Meyer said. "Now we have a really nice truck. I would predict we could get as many years of service out of this one as a new one."