IRETON—An argument between two men who had been drinking at a farmhouse near Ireton ended with one of them dead from a gunshot wound last Saturday.
Seventy-year-old Gregg Eugene Winterfeld of Spirit Lake allegedly drew a Ruger .22-caliber revolver and shot 58-year-old Grant "Willy" Wayne Wilson of Cleghorn in the forehead, according to documents filed in Sioux CountyDistrict Court in Orange City.

The Sioux County Sheriff's Office received a report about a shooting at 4545 Dove Ave., about two miles northwest of Ireton, shortly after 10 p.m.
The home is owned by Phyllis Winterfeld of Sioux City, who is Gregg Winterfeld's mother.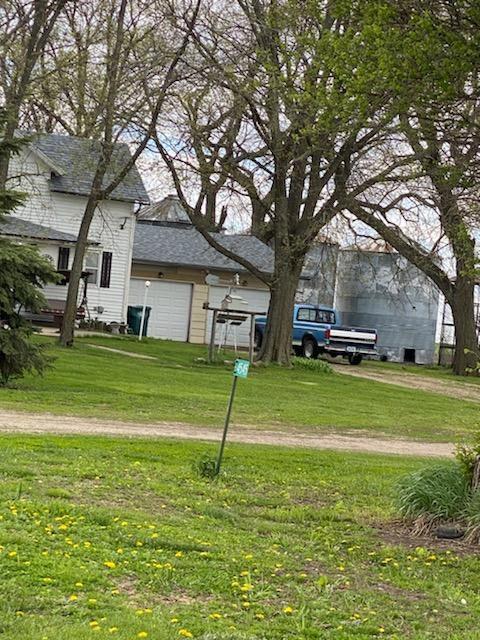 Gregg Winterfeld was arrested and charged with second-degree murder for allegedly killing Wilson, according to the law enforcement agency.
Another person, who was romantically involved with Wilson, was inside the residence when the shooting took place but was unharmed.
She made the call to 911 and told dispatchers her "old man" was lying dead on the floor after being shot, according to a search warrant application.
The caller said the shooting was in self-defense as Wilson had pulled a knife out on Winterfeld.
Winterfeld said he and Wilson had been drinking beer and whiskey since about noon the day of the shooting.
The two men got into an argument and Wilson decided to sleep in his car parked outside of the residence rather than inside the house.
After arming himself with the revolver, Winterfeld went to the car and convinced Wilson to come back into the house. However, they started to argue again once he re-entered and when Wilson tried to leave the house Winterfeld drew his firearm which caused Wilson to turn around.
Winterfeld said Wilson had a "crazy look" in eyes so he shot him near his right eye from a distance of three to four feet away.
Initially, Winterfeld told a deputy Wilson pulled a knife on him, then said it was a cellphone before saying he gave him "a look" before he shot him. A folded up pocketknife was found in Wilson's pants pocket.
The deputy who interviewed Winterfeld said, in his experience, drawing a firearm during a verbal altercation before "the look" took place was inconsistent with a self-defense claim and was an unjustified use of force.
Winterfeld told authorities the source of the argument was that Wilson thought there was a romantic relationship between Winterfeld and the woman present during the shooting.
Wilson's body was transported to the Iowa Division of Criminal Investigation Criminalistics Laboratory in Ankeny for an autopsy.
Funeral arrangement are pending with Porter Funeral Home in Hawarden.
A preliminary hearing for Winterfeld has been set for 9:30 a.m. Tuesday, May 26, at the Sioux County Courthouse in Orange City.
He is being held on a $100,000 bond at the Sioux County Jail in Orange City.
The sheriff's office was assisted by the Hawarden Police Department, Sioux Center Police Department, Orange City Police Department, Sioux County Conservation, Rock Valley Police Department, Ireton Ambulance, Ireton Fire and Ireton Rescue.
The incident remains under investigation.