IRETON—The West Sioux softball team will host West Lyon in a regional semifinals match tonight at 5 p.m. in Ireton.
The Falcons are coming off of a 9-4 win over Western Christian Wednesday night that where they started off with five big runs in the first inning.
"I was pretty excited to get five runs up in the first inning, but I knew we weren't done and had to continue to fight to get runs across because Western is a team that fights all the way to the end, as they did," coach Kaitlyn Lockhorst said. 
Two big hitters were Meghan Danielson and Emily Hulshoft. Danielson had a double and three RBIs and Hulshoft was 2-2 at the plate with a double and 4 RBIs to send the Falcons to tonights semifinals.
"It was good to see Meghan step up and get a big hit for us, she has been in a slump so that really has helped her to gain her confidence back," Lockhorst said.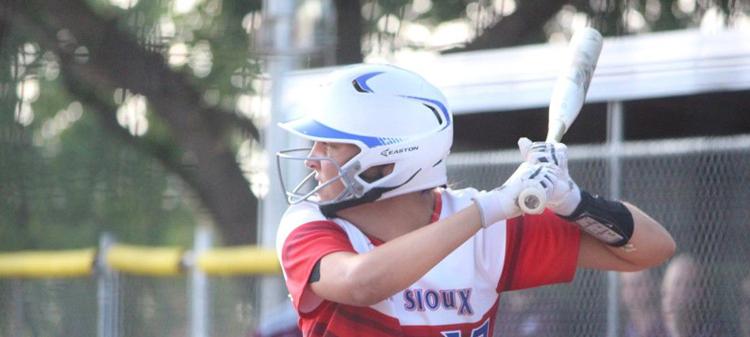 "Emily is a great asset to the team, whether it's her defense or offense she always is helping us in ways where we need when we need it. So it was nice for her to come up big there as well."
Defensively the Falcons made two errors but all in all played well in the field. 
"Defensively we played a terrific game!" Lockhorst said. "Especially the outfield, they were aggressive, made the plays and were able to get us some big outs, that's good to see especially in the post season! Infield also played really well and was able to get outs when needed and worked better with getting the last out of the inning quicker then what we have in the past."
Pitching for the Falcons, all seven innings was Erika McKenney. McKenney had been faced with some arm issues late in the regular season but she came out throwing hard Wednesday.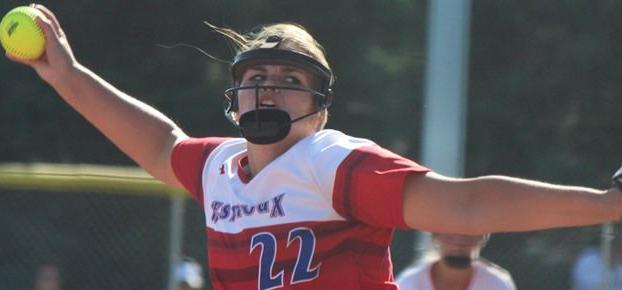 "Most definitely, Erika is back to throwing hard and mental tough ready to help her team in the circle," Lockhorst said. " I am very confident with Erika going forth in the post season."
The Falcons have only faced West Lyon once during tournament play in Sheldon where they beat them 7-0. Lockhorst says her team will just have to be prepared and come out and play their game. 
"The number is five, five games, five wins, until the girls are where they want to be. But we have to take it game by game and continue to put forth the fight and determination. We've had many positive inklings within the team the past week and it's kind of fun sharing and getting excited about what the future holds!"