IRETON—For the second time, a bond vote to improve the buildings in the West Sioux School District fell short by narrow margin on Tuesday.
The first vote came a year ago when the district put forth a $15.7 million bond vote to build a TK-5 elementary building in Ireton. It failed by about 30 votes.
This time the district revamped the project since rising costs put constructing a single elementary building out of the picture. Tuesday's $14.9 million bond vote centered around improving the infrastructure, renovating and expanding both elementary schools in Hawarden and Ireton.
Superintendent Steve Grond and the West Sioux school board will have to go back to the drawing board for a third time since Tuesday's bond vote fell short by 10 votes.
The bond measure received 58.49 percent of the 648 votes — 379 in favor and 269 against — and while a majority of voters were in favor of the bond, but it required 60 percent of the vote to pass.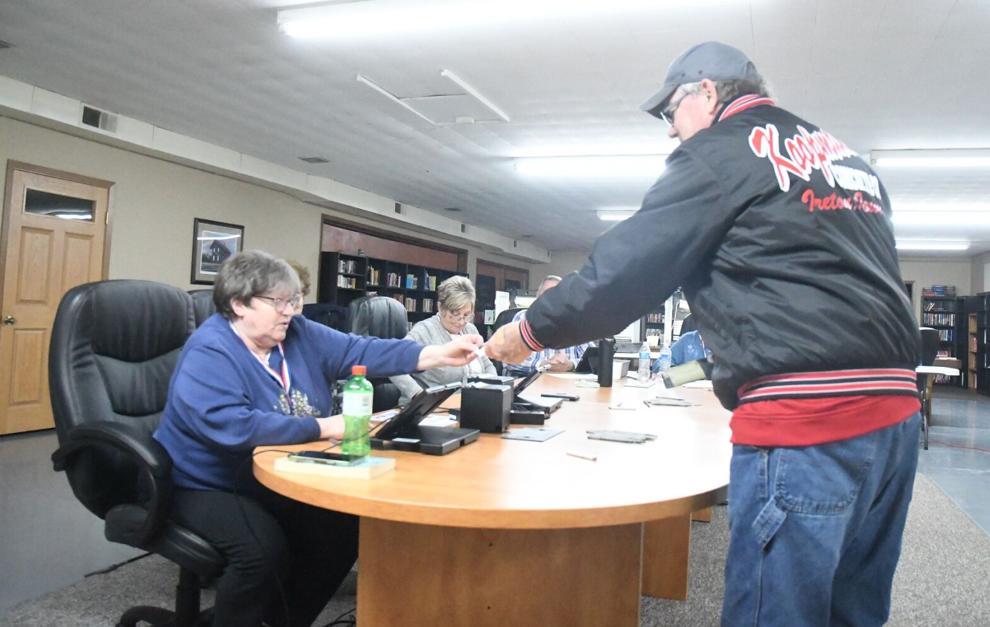 Like the last election, the vote was split between the two communities with Ireton voters supporting the project more than those in Hawarden. But voters in Ireton didn't support this bond as much as the original even though the "yes" votes totaled 62.6 percent, a significant drop from the 92 percent who supported the original single-building project.
Last time Hawarden rejected the single-building vote with 472 "no" votes compared to 333 for "yes." This time Hawarden approved the project with 56.25 voting in favor of improving both elementary schools. But it wasn't enough to get the bond across the 60 percent threshold.
There was also a significant drop in voter turnout for Tuesday's bond measure. In the first election a year ago, 1,180 showed up at the polls to vote. On Tuesday, there were only 648 between the two communities, a voter turnout of only 24.7 percent.
For the second time, Grond and the board will look to find a way to fix the aging the elementary buildings. Both buildings need mechanical, electrical and plumbing updates. Grond said repairing the issues to last for the next generation is the top need.
"Infrastructure would have to come first; that's firsthand the biggest issue in both buildings," Grond said.
District leaders are able to bring a bond issue to the ballot as early as September 2023, but it's too early to know when the board will bring another option to voters.