HAWARDEN—Sept. 14 might seem a long way off yet, but it's a big date for West Sioux School District if the district decides to move forward with a public vote on a bond issue.
Even now, the district is working to determine what project it would want to undertake — remodeling and expanding some of its three facilities or the construction of new school buildings — and how much the bond would be.
Studies and opportunities for public input are still ongoing.
"We're still trying to narrow it down," said district superintendent Steve Grond.
He expects a decision to be made sometime in July.
The process
The school district began with architectural firm FEH of Sioux City doing a study on what the needs are in the district. FEH interviewed teachers and staff about perceived issues within their respective buildings. This was followed up with a communitywide survey done in the spring, along with community tours of the schools in May.
The latest part of the process has been to hold what are called spark sessions, where members of the public come and give their thoughts on what needs to be done and what they'd like to see in a school building.
As the district has continued to see increases in enrollment, additional space is something all the buildings could use, Grond said.
"West Sioux, the overall school district, has grown roughly by about 10 students a year over the last 15 years," Grond said. "We're pretty maxed out in a lot of areas in terms of available space. We've got some classes that are in closets and storage rooms. Especially at Ireton Elementary, it's not as conducive a learning space as what it probably should be."
Weighing the options of remodeling or building new is a complex issue. Depending on the scope of the work, it's not a matter of what's the cheaper option, Grond noted.
"If you put so much money into a building to get it to where you need it to be, you still have a 60- 80-year-old building in some capacity, whereas if you put a little more into a new building, you have a new building that's potentially good for the next 60-80 years," he said.
Because the nature of future work on the district buildings has not yet been determined, the school is not sure how much the future bond will be, if pursued.
"We should have a decision made in some capacity sometime in early-to mid-July just so we can get the information out to the voters and make sure they understand what it is we're looking for and why it's needed."
Elementary school
The elementary school buildings in Ireton and Hawarden need the most attention. Ireton Elementary School, which houses prekindergarten through first grade, was built in 1960. Hawarden Elementary School, which houses grades two-five, was built in 1954.
According to elementary school principal Travis Popken, additional space and handicap accessibility are the biggest challenges within those two schools.
Ensuring that a building is handicap accessible can be a challenge for older facilities, as the space can sometimes be difficult to design around with those needs in mind.
To accommodate the additional numbers of students, the elementary schools have had to repurpose different spaces to function as classrooms, such as turning a stage into a learning area. At Hawarden Elementary, they brought in a portable classroom for the 2020-21 school year and plan to add a second one for the 2021-22 school year.
"I would say we're using every nook and cranny we can at this point for usable space," Popken said.
But the needs are greater at the Ireton Elementary School building.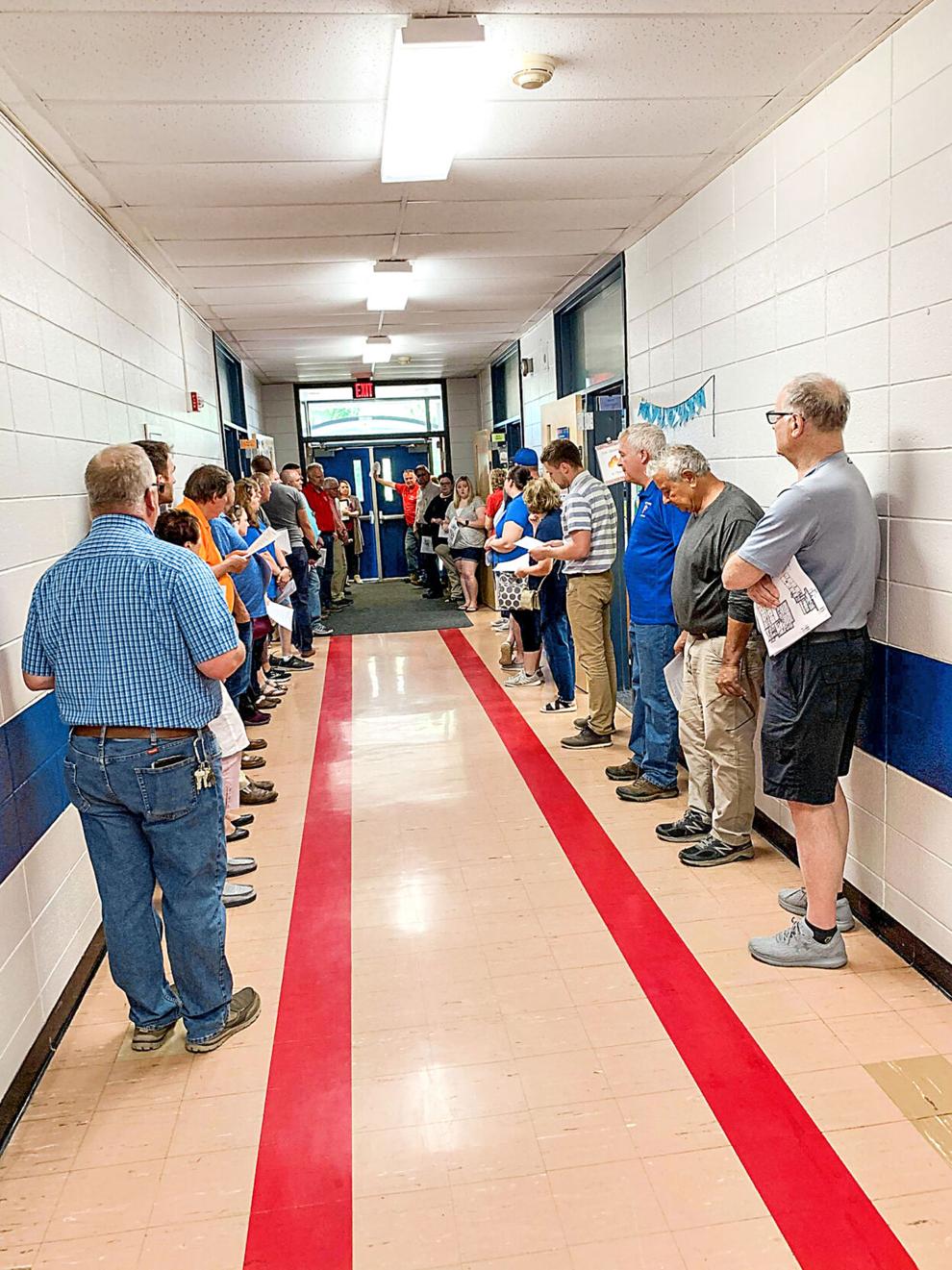 "The Ireton Elementary definitely needs more attention," he said. "There's the accessibility for our special needs students, handicap accessibility. There are some mechanical boiler things that are going on that need to be looked at, but we are partially getting those under control by putting in some different heating units. But those are probably not long-term fixes. That's a get-us-by kind of thing."
There must be thanks given to the work of the schools' custodians and maintenance team for keeping the buildings in good working order despite the challenges. Still, the conversation must be about providing a proper learning environment for the children.
"Education is ever expanding. That evolution does mean that there are different needs that can't happen in an existing structure and would require a build or renovation or some bigger changes to take place," Popken said. "Our kids are our future. We want to make sure these kids get the best possible education and there are no limitations within our buildings or the resources that we have for them."
Updates needed
West Sioux High School was built in 1960, with the middle school added in 2000. The middle school houses grades six-eight.
Middle school and high school principal Alynn Coppock said although they aren't as packed as the elementary schools, the middle school and high school are at capacity.
"We have been creative with our space," she said. "Everybody does have a home here, but we have turned every last closet into an office or study room or something like that. We're definitely at our max."
While more space would be welcome just for the additional elbow room, more space could also provide students with learning environments better suited to today's needs, such as more room for career and technical education programming.
"Our performing arts area hasn't had a lot of renovations for many years and we have a lot of kids who are excited about band and choir," Coppock said. "With a more modernized auditorium or performing arts center, that'd be awesome for the kids to be able to perform in something like that."
She added, "If you walk through the buildings, you'll see that the custodial staff does an excellent job of maintaining things. The kids and teachers do a nice job too, but there is no doubt that there are dated parts of the middle school and the high school that really could use a face-lift or some modernization."