HAWARDEN—With the West Sioux football season beginning next week, Falcon athletes will be thrown into some tough workouts as they prepare to earn their third consecutive championship title.
A big part of that success is because of the work being done that starts at 6:15 a.m. in the weight room.
"It's work, that is what it is," said head football coach and assistant softball coach Ryan Schwiesow. "Bigger, faster, stronger is our goal with the program. The key to the success at West Sioux over the last few years is that kids just come ready to work. It is a heck of a lot harder to accept any sort of failure when you have really put in the work. The kids that have the discipline to get up in the morning, work their butt off to grind it out there — in any sport then, they don't want to accept losing because they know how hard they worked to win!"
All West Sioux students have the opportunity to attend the morning workout program and they can also get P.E. credit for doing so. Schwiesow said that has boasted numbers in a good way and he is thankful to the administration for making that happen. The year-round program offers three workouts a week.
"Coach Schwiesow gives 100 percent in everything he does and his intensity spills into everything he touches," said head boys basketball, track and assistant football coach Jerome Hoegh said. "The weight room is no exception. His passion is apparent in everything he does and is a perfect example of 'how you do anything is how you do everything,' just drive by his house someday and see his yard — if he's gonna do something he wants it to be the best and that is contagious. The kids feed off of that."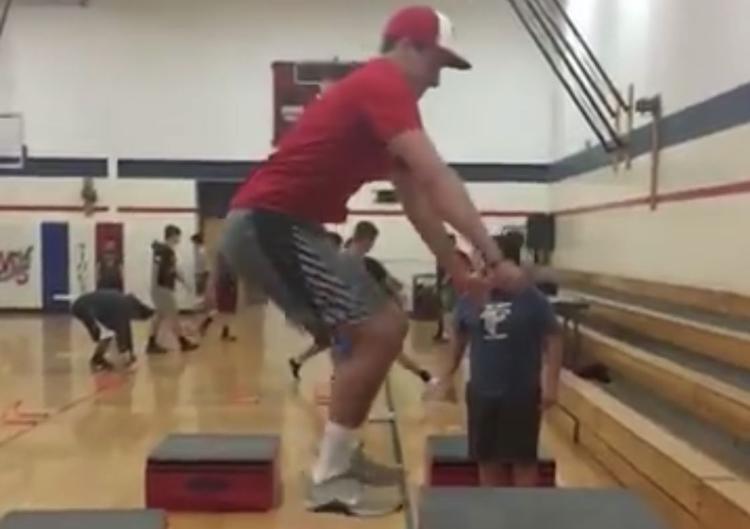 During the morning workouts, the coaches focus on explosiveness.
"Our goal is stronger, faster, more athletic kids," Hoegh said. "We rarely, I honestly don't remember when we have had the largest team by weight but that doesn't concern us. Any sport you play, you will be better if you are stronger, faster and more athletic."
Coach Mark Van Oort, who coaches varsity wrestling, said the morning workout program has aided the wrestling program in three significant ways: injury prevention, weight management and confidence.
"We have had a few minor injuries over the years but no significant setbacks - knock on wood," Van Oort said. "Keeping kids healthy is as important as anything. We see more kids trying to grow into a weight class rather than cutting weight. This path is way more fun, less stressful and allows for the kids to be strongest at the end of the year. Lastly, confidence. These athletes know they have to put the time in to be a champion. They expect to be a champion. The mental aspect of sports is sometimes the hardest, our kids have very little doubt because of the training they go through."
Van Oort is excited about the upcoming wrestling season and says they return a lot of great kids. He believes the morning workout program aided to the success on the mat.
Coach Adam McVay, girls basketball coach, said the conditioning an weight training happening in the morning workouts are vital to any athlete's success if they intend to reach their full potential.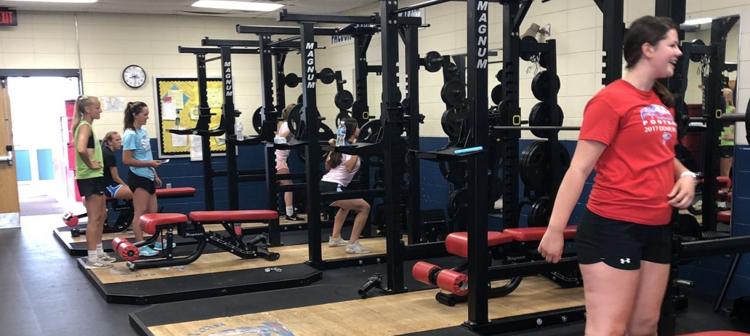 "Coach Schwiesow and coach Andrea Garcia do a great job of running a summer program for our boys and girls," McVay said. "The programs they put together help our athletes become faster and stronger which benefits them in all sports."
Another key component to the success of 6:15 a.m. workouts is that several West Sioux parents are holding their children accountable for putting in the work.
"We have parents asking 'why didn't you get in there this morning?' instead of making an excuse of why their kid isn't coming; that has made a difference," Schwiesow said. "I believe there is one way to do things — we do them the right way, or we do it over. Sometimes kids will question that, they will do it the wrong way, then have to do it over — after the fifth, seventh time they finally get sick of doing it the wrong way so they do it the right way. I approach everything with the attitude to give 100 percent effort. I am not the smartest guy in the world and I am not the most athletic or talented person in the world — that is the same with our athletes — and they don't have to be, they just have to be willing to grind and willing to be the hardest worker in the room."
Hoegh defines a champion as "someone who does something the best they can" but he does not think winning makes a champion.
"A champion does the right thing when they should, to the best of their ability," Hoegh said. "Lately, our kids doing those things have resulted extremely well for us — but there is no doubt I've been a part of games that if they had resulted in losses, I could have looked them in the eye and called them champions for their attitudes and effort alone."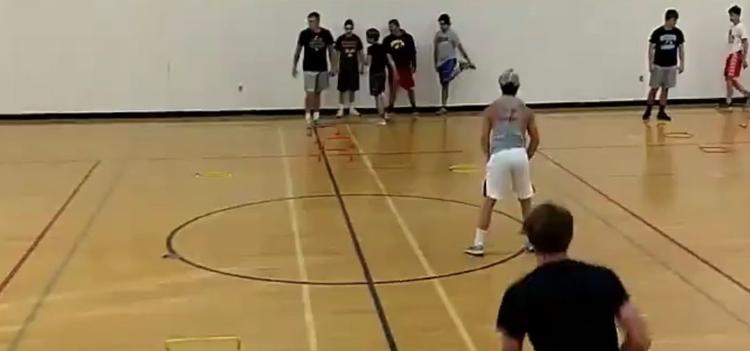 Hoegh believes the success as of late at West Sioux has not only come because West Sioux has talented athletes but because the kids are "awesome" and have great character and work ethic. Hoegh said West Sioux has great coaches and parents who push the athletes and encourage them. Hoegh gives credit also to kids in every sport that didn't play as freshman, sophomores or even juniors and have continued working and became large contributors to the success in many different sports.
"I could give you a list of kids who stuck out in sports and worked and worked and may have honestly made a bigger difference than anyone could know," Hoegh said. "Hopefully this continues because it would be easy for a sophomore or junior to get discouraged and not go out for a sport that they don't see instant success in — honestly though, most importantly I hope that we as a community keep emphasizing to our kids that their value as people has nothing to do with their talent or wins/losses/points/yards/runs/etc. and everything to do with their character, work ethic and ability to be great teammates."
As a teacher and coach at West Sioux, coach McVay said he is proud to be a Falcon and the reason for it is the kids that he gets to be around from year to year. He says his job would not be what it is without the kids and he is "honored" to be a part of a "great school and community."
"I have coached a couple other schools and there is no place like West Sioux," said Van Oort. "We have something special."