HAWARDEN—At the age of 22, Robert G. (Bob) Utesch of Hawarden was drafted to serve in the U.S. Army, serving 1950-52 during the Korean War.
"I first took basic training in Fort Riley, KS, from there I came home on leave, they sent me to Texas to learn my job with the medi corps," said Utesch. "We shipped out from LeMars. They pulled three of us from basic training and we were assigned to medi corps."
Utesch, 91, remembers vividly being placed a couple miles behind the front lines and when they would move, he and the 24th Infantry Medical Corp would move too.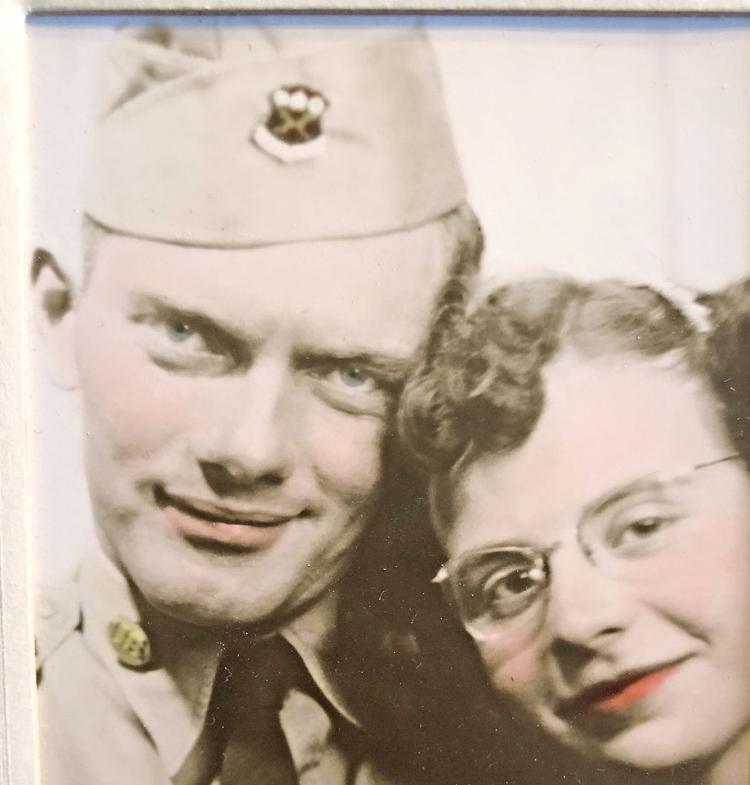 "If they had a push that day, we would move and we would start to see patients usually in the afternoon and at night," Utesch said. "At night they couldn't use the ambulances because the enemy might be on top of us. Each time we moved we would first dig a fox hole. When we would get patients, we couldn't keep them we would give them first aid, then get them to the fox hole to be taken to the hospital."
Utesch said it was rare to be able to keep the wounded soldier in the battlefield. They usually always had to provide the first aid then move them. In previous wars, the fatality rate for seriously wounded soldiers was 4.5 percent. Utesch and his crew were part of the reason that percent was nearly cut in half.
In an online article by Dwight Jon Zimmerman, General Mathwe B. Ridgeway, commanding general of the United Nation Forces in Korea, is quoted saying "The wounded soldiers in Korea had a better chance of recovery than the soldier of any previous war."
"Korea was as cold as here in the winter," Utesch remembered. "I mean it was cold."
The frigid temps and his first week in Korea are two things he will never forget about his time there. In the first week, a siren blew to warn them of the enemies in the area. Utesch wasn't told about the siren or what it meant but to this day that sound rings in his memory.
"I didn't know what the heck that meant," Utesch said. "But what it did mean was we had to get moving patients to up top the hill. We didn't ever get hit that day, but anyway then we would bring them back and take care of them. I'll never forget that day, we had two patients that we needed to move."
Utesch said they would rotate with three different platoons trading shifts. Early morning was the least busiest shift.
"None of us had a choice what time we wanted to be there, we never weren't there," Utesch said. "We spent all night, that is why we changed platoons."
Roughly two miles behind the front lines, Utesch said the way they could tell if the army was moving in on the enemy would be by the ambulances and amount of patients that would come in at any given time.
"We received patients pretty heavy then. Once in awhile we didn't get any," Utesch said.
Utesch keeps his memories of the horror he witnessed in Korea to himself, but he never forgets. He's thankful there was usually never any time to get too close to the patients he and his platoon treated as he said that would have made his time serving and the memories worse.
To this day, Utesch still doesn't know why he was pulled out of basic training to join medi corps.
"I haven't ever figured it out, whether I filled something out wrong or what," Utesch said. "I am proud to have served my country and did what I could."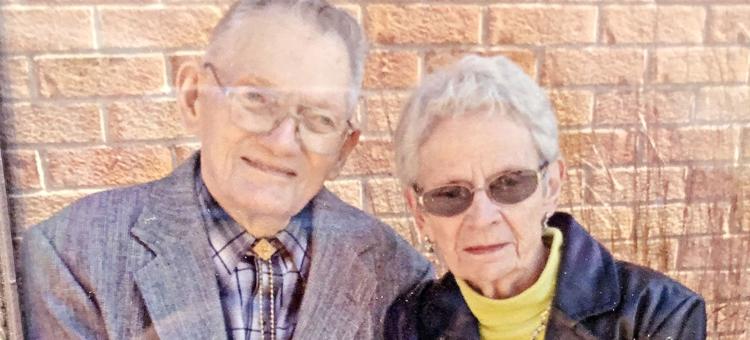 Utesch married Kathy Kontz on April 27, 1953, after his time in the service. 
"We were together when I left; it was hard," Utesch said. "When I left, you just leave and it did bother me."
Together they have three adult children; Peggy, Brenda and Steve.