HAWARDEN—Life can change in an instant.
Hawarden resident Jeremy Ertman knows this through his work as a volunteer firefighter.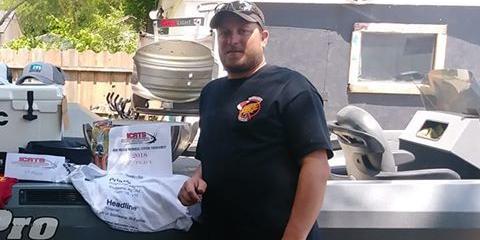 But Nov. 9 he found himself in need of the area's emergency services after a 150 pound battery of the dozer he was driving while at work exploded, struck him in the chest and knocked him to the ground.
The battery splattered acid on his face, in his ears, eyes and even some went down his throat.
The 38-year-old, who is employed with Boyer Sand & Rock of Hawarden, was working at a job site in Sheldon at the time of the accident.
"I really had no idea what had happened at first; all I remember when I kind of came to was my chest felt like I had got shot," Ertman said. "Later to find out the end of the battery had blown out the compartment, striking me in the chest."
Fellow employee Bob Gray of Hudson, SD, helped Ertman to his truck and rushed him to the Sanford Sheldon Medical Center emergency room. Ertman was sent through decontamination before he could enter the hospital.
"I was covered in battery acid," Ertman explained. "Once in the emergency room they did multiple x-rays and CT scans on my chest. And administered a lot of pain medications. I started losing my eyesight almost completely as the acid set in. And extreme facial burns."
Ertman spent three days in the hospital. After that he was seen by an eye specialist in Sioux Falls, SD, where his eyes had to be irrigated in order to get all the acid out from behind his eyelids.
"The acid also burned the inside of my nose and did some damage to my throat, making it hard to swallow," Ertman said. "The repercussion of the blast since I was only about 10 inches away from the battery has caused a lot of pressure inside my head and ears."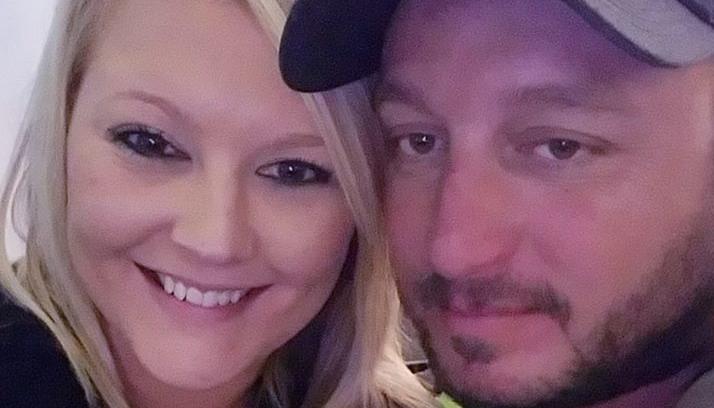 The accident also resulted in permanent hearing loss in both ears, which requires him to wear hearing aids. His vision is beginning to improve but it will take time to heal completely. Ertman still suffers severe back and chest pain and receives shots in his chest and back help calm the pain. Doctors said these shots may be necessary for the remainder of Ertman's life.
Ertman also sees numerous other specialists due to the nerve damage from the accident and "has a long road to full recovery," he said.
Standing by his side through it all is his fiancée, Amy McInnis, and their, son 8-year-old son, Brodey, as well as Ertman's daughter Tylar, 16, son Bryce, 15, and daughter MaKynna, 12.
"I can't say enough about Amy as she has been my main support and basically my nurse through all this," Ertman said. "My friends and family have helped so much throughout this I can't thank them enough. I can't thank the Big Sioux Cat Anglers the Walrod family and Skilly Slam and the Hawarden Fire Department for their monetary donations to help me out through the holidays."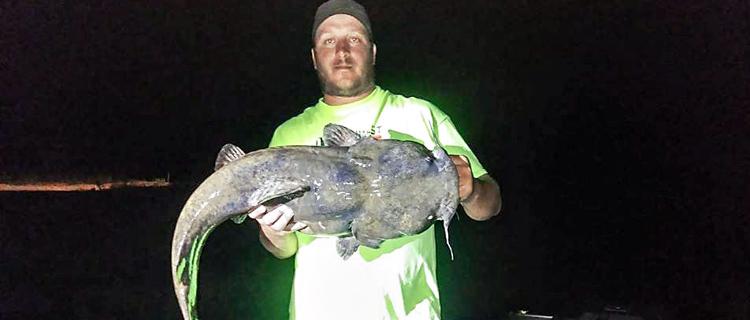 A GoFundMe page has been set up by Ertman's aunt, Linda Montalvo, to help him and his family with medical expenses.
On the page, Montalvo wrote "Jeremy is a very kind and generous guy and doesn't hesitate to help out others when needed, but he will never ask for help himself. So I am taking it upon myself to ask family and friends for some monetary assistance to get him and his family through this struggle. The bills are piling up and anything you can donate will be greatly appreciated! We also ask for prayers for Jeremy's quick and full recovery. Thank you."
A total of $750 of the $10,000 goal has been raised as of Tuesday, Jan. 14.
To donate toward Ertman's medical expenses, search "Jeremy Ertman" at Gofundme.com
Or log on here at: https://www.gofundme.com/f/2bwdzb-jeremy-ertman?utm_source=customer&utm_medium=copy_link-tip&utm_campaign=p_cp+share-sheet