HAWARDEN—Biker group Sons of Sioux County has created a new event for county residents to enjoy. The group has organized the Sons of Sioux County Poker Run set for Saturday, Aug. 17.
Moneys raised during the poker run will benefit the Sioux County Nature Center under construction at Oak Grove State Park.
"The majority of our group lives in Sioux County, hence our name, so we decided if this event takes off, we would benefit a need close to home," said event organizer Nick Gerritson. "I actually work for Sioux County and have been involved with the nature center. To us, the center was a very good fit for our ideas and we know the money will be put to good use."
The idea for the event had been tossed around by Sons of Sioux County since the group rode together in a poker run called Blue Knuckle Poker Run out of K & J Cycle in Sheldon.
The poker run will be open to all vehicles so that anyone who wants to participate can do so with whatever vehicle they have.
"We hope to raise awareness about the nature center as it is one of many things that make Sioux County so enjoyable," Gerritson said. 
The poker run will lead participants on a 110 mile journey throughout Sioux County, according to Gerritson. Registration will be 11 a.m.-noon at the Double D Bar in Alton. Vehicles can travel the route at their own pace and there will be pay outs for high and low hands and door prizes given as well. 
All participants will gather at the final hand drawn 6-7 p.m. at 10th Street Pub in Alton.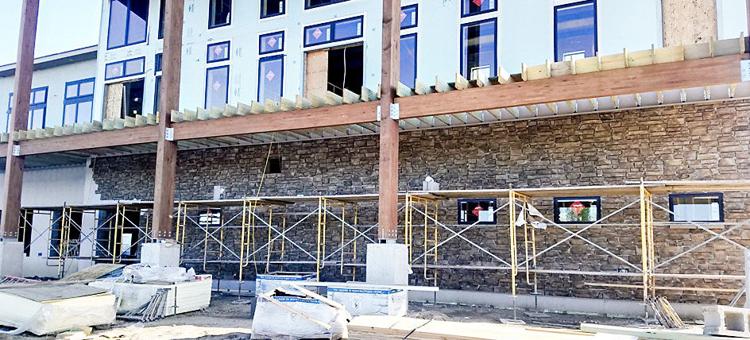 Starting Sons of Sioux County
Just like every other biker group, the Sons of Sioux County got started with a few good friends going for a ride on a Saturday afternoon.
"A few years ago, we were out on a Saturday for a ride," Gerritson said. "Just like anything else, you get good friends around a table there are no shortage of jokes, ideas and fun. We decided that we should give ourselves a name. 'Son's Of …' is a part of many actual MC (motorcycle club) names, as well as the T.V. show Sons of Anarchy. So inevitably, the idea for Sons of Sioux County was thrown out and it stuck."
Members of the group joke around by giving titles to different members. A year ago, the group made the decision to have a logo to wear on their clothes. Gerritson was the designer. The final logo displays a skull with crossbones, wooden shoes and a tulip.
"We tried to get a windmill in there too; it just didn't end up fitting right," Gerritson said. "So we all ordered shirts, sweatshirts and hats with our logo that we often wear when riding. We are by no means an MC. We are just a group of friends and family that all share the same love for riding."
The group's main goal is to have fun together, make memories and be safe. Gerritson said if the group can do that while raising money for a great cause then there is nothing better.