HAWARDEN-An upcoming annual ice fishing event has two brothers encouraging others to mark their calendars "Gone Fishin'".
Frank Jr. and his younger brother, Wayne, remember sitting on five gallon buckets and fishing for hours at the South Pit by Hawarden as they were growing up. The pit, now Big Sioux Recreation Area, will host families just like the Schullers at their ice fishing clinic 10 a.m.-noon Saturday, Jan. 16.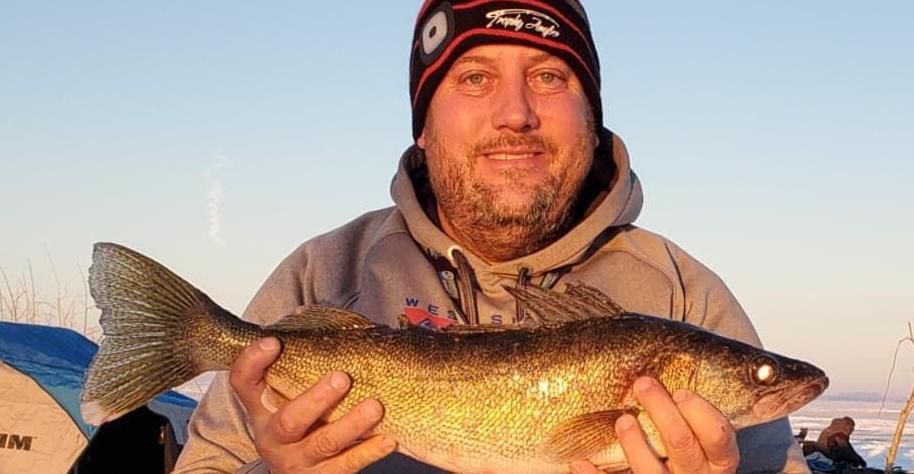 The Schuller brothers encourage all to attend whether they love to ice fish or are interested in just learning more about it.
"It is an outdoor activity that gives you something to do in the winter months to get outside," Wayne said. "I have been ice fishing since I was a young boy. It all started out at the south pit fishing on a five gallon bucket with friends and family members."
Fishing holes will be pre-drilled, Sioux County Conservation staff will provide bait, poles and discuss types of fish that may be caught as well as equipment needed. There is no cost for the event and the entry fee to the park is waived but those who are age 16 and over who are actively fishing must have a valid Iowa fishing license.
If the Schuller brothers were to give any advice about how to ice fish, their tips would be these:
1. Always make sure the ice is safe. On "early" ice, take a spud bar along.
2. Know the depths of the lake or pond you are fishing.
3. Know the baits the fish you are fishing enjoy and try different colors of jigs.
4. Be safe and have patience.
5. Don't be afraid to move around to find fish that are willing to bite.
6. Enjoy being in the outdoors.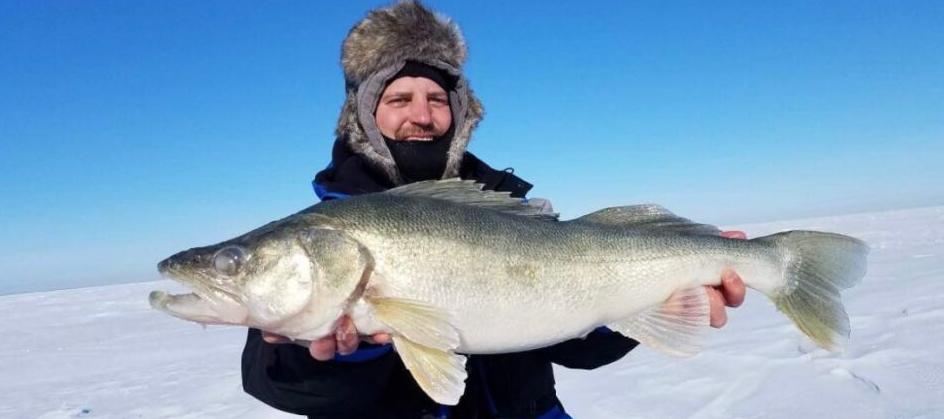 "I enjoy getting outdoors and the challenge of finding the fish," Frank Jr. said. "I ended up trying to ice fish in my teenage years and wasn't very good at it, many days I wouldn't even have a bite."
In todays busy world, finding time to spend together can be challenging and as the brothers have aged, they both have learned to love ice fishing.
"Ice fishing is something we both enjoy so we just set a date which gives us time to spend together, as we have gotten older and both of us with families, it can be hard to find time to spend together," Frank Jr. said.
"Fishing with my older brother gives us both time to catch up on things that have been going on with in our busy lives," Wayne said. "There is usually always a bet on who catches the first and sometimes the biggest just to keep things competitive. The winner of those bets always change because some holes are hotter than others and the bait presentation works differently from day to day."
Just like most fisherman, each of these men have their favorite fishing stories. Wayne's favorite trip was to Lake Winnepeg where he caught some "really BIG" walleye and Frank Jr. enjoys catching the limit early, one time in just two hours. He says he likes when you don't have to spend the entire day fishing.
Frank Jr. is married to his wife Jennifer and they have four boys; Derek, Austin, Brandon and Jayden. He is also the owner of Tree Top Tree Service and Frank's Welding. Wayne is married to his wife Gretchen and they have two boys, Karsen and Trevor and one daughter, Grace. Wayne is production manager at Siouxland Energy Cooperative.