IRETON—A prestigious tournament held annually in Ireton for 51 years now was held Friday and Saturday, June 28-29 in Ireton.
The Bud Kemper Pee Wee Baseball Tournament is one of the only tournaments around that announce each game and offer a large trophy for the team who wins the sportsmanship award. This year that award went to the Spencer team.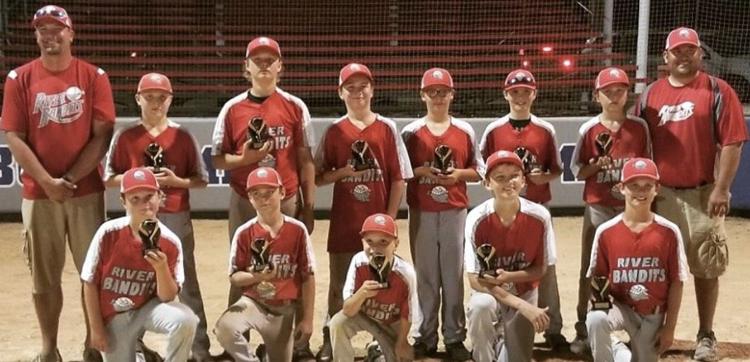 West Lyon sixth placed first and the hometown River Bandits team placed second. MVP of the tournament went to Tate Hawf from West Lyon and Top Hitter went to Kolton Koopmans from River Bandits.
Members of the River Bandits team are Charlie and Oliver Houlton, Drake Lynott, Kolton Koopmans, Tanner Lynott, Drew Kramer, Cooper Anderson, Koleson Popken, Zac Van Meeteren, Blake Wiggins and Javin Bruner. Coaches for the Bandits are Ryan Kramer and Dustin Houlton.
The championship game featuring West Lyon sixth grade and the River Bandits was also broadcast live on Sioux County Radio.