HAWARDEN—It was a brisk but sunny 0-degree Saturday morning, but 1,285 people showed up to welcome the Prairie Woods Nature Center in Oak Grove Park.
The Sioux County Conservation Board held a grand opening on Jan. 11 for its new two-story, 12,000-square-foot nature center. Guests from various states showed up to check out the new facility.
Sioux County Conservation board director Rob Klocke was pleased with the turnout, which was so great, they extended the hours they were open that day.
"We had a lot of folks say it was the best and a very well done nature center," Klocke said.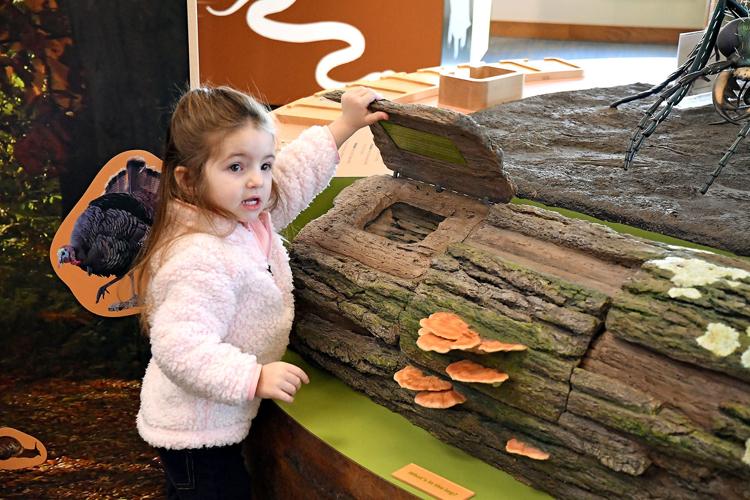 The $4.8 million project had its official ground breaking ceremony Aug. 1, 2018. The two-story, 12,000-square-foot nature center will be a home for naturalist-led school field trips, summer camps, nursing home visits, civic groups and families as they explore historical and wildlife displays. Inside is a variety of exhibits, allowing visitors to identify birds, learn about invasive species and county history.
Sioux County naturalist Sunday Ford was excited about the conversations she heard during the grand opening.
"I get emotional about the big day and numbers we had because this building is so much bigger than a few people," she said. "This is a place for families to make memories, for generations to tag monarchs, catch bluegill and climb Big Rock. It is ensuring the 'Leave No Child Indoors' movement that is essential to connect lives to the outdoors."
Ford also heard inquiries about the conservation board's upcoming programs, field trips and summer camps.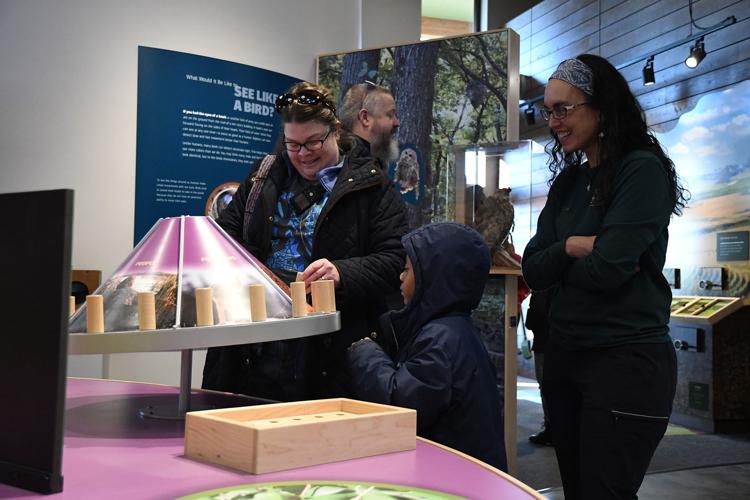 "I feel so very thankful for our volunteer group who were busy setting up the basement classroom space for food and crafts and the volunteers on the main floor were hustling around to set up in the meeting room, entry and exhibit room," Ford said. The anticipation of seeing the community in the building had me feeling on top of the world."
Ford said this facility is a space for everyone.
"This building is for all ages, not just those that are able to walk the trails," she said. "We are excited to have a variety of abilities and ages use the facility and still be able to experience the rolling prairie hills, animals, habitats, birds and even stars."