ORANGE CITY—Like several other heroes we have seen shine during the coronavirus pandemic, a nurse who is a 2010 West Sioux High School graduate has answered the call for help in the Big Apple.
Twenty-eight year old Nicole (Jacobs) Pluim has been in New York City since April 17. She received her assignment April 19 and was sent to provide health care services at a long-term care facility. She has been keeping family and friends updated through a Facebook page, "Follow Nicole in NYC."
She wrote that her assignment came in around 10:45 p.m.
"Then I had to try and sleep after the adrenaline rush to be on the bus at 5:45 a.m. I made it, don't worry," she wrote. "I'll be happy with this assignment as it will be similar to care at OCAHS [Orange city Area Health Systems] with our skilled patients, but then also loving on the elderly."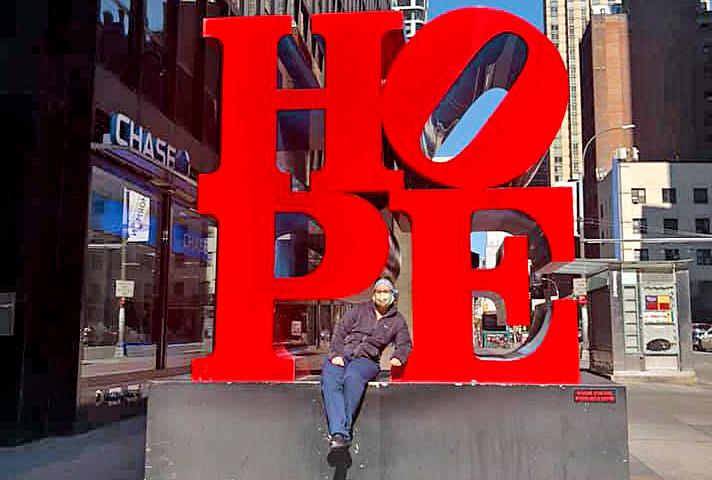 The coronavirus pandemic hit New York City hard. The elderly have been classified as the most vulnerable group but this didn't shock Pluim. She was ready to serve and care for those who needed her, saying she felt her assignment is comfortable. She also assured readers and her parents, Becky and George Jacobs, that she would be protected with PPE or personal protective equipment.
Pluim is a 2014 Northwestern College graduate who earned her biology degree then transferred to Creighton University where she joined the accelerated nursing program and earned her BSN in 2015. She is a nurse at Orange City Area Health Systems and is enrolled at Creighton University where she is working toward her doctorate of nursing practice. The Orange City resident is married to JD Pluim.
After one week in NYC, Pluim said she is thankful to be working on day shift and that the language barrier has been the biggest barrier for her in this volunteer process.
"This place is very different from I'm used to back home," Pluim said. "The staff and patients represent a true NYC — meaning very culturally diverse! I'm getting better at Spanish and am considering learning some Chinese. I keep telling myself I can do it!"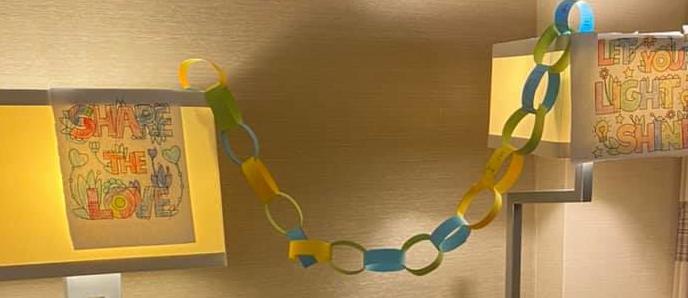 Pluim's nose is taking a beating from her N95 mask but she said she is "not about to take that thing off" while she is working. She ends her shifts, saying "Goodbye" and "Adios" to all of her patients. She said there are some "very sweet and gracious" patients she feels blessed to get to care for.
As far as loss of life, Pluim reported she has not seen a lot of death because the facility she is working at transfers the patients to the hospital if they are declining.
"However, we have been getting some hospice care patients and the air hunger and shortness of breath is very hard to see," Pluim said. "I have been able to help some patients answer the phone calls for their loved ones."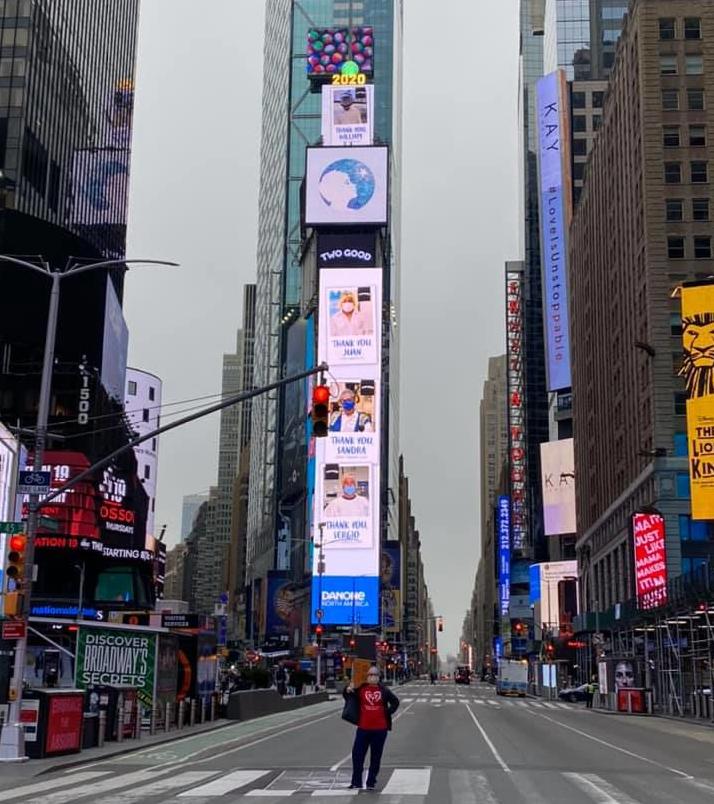 Pluim will end her time in NYC on Thursday, May 7. 
To follow her journey, request to join her Facebook page.