HAWARDEN—A total of 120 Vietnam Veterans will depart at 5:30 a.m. Saturday, Oct. 12, from Sioux Falls Regional Airport and fly to Reagan National Airport to visit Arlington and Washington D.C. This Honor Flight Mission will include seven local Vietnam Veterans, five from Hawarden — Dan Christensen, Roger Obbink, Duane Ver Hoeven, Larry Bauder and Roger Johnson and two from Ireton — Calvin Bootsma and Don Mulder.
These veterans along with several other Vietnam veterans from N'West Iowa, South Dakota and Southwest Minnesota will tour The Tomb of the Unknown Soldier to witness the Changing of the Guard in Arlington National Cemetery, Iwo Jima (Marine) and the Air Force Memorials. The group will also see downtown Washington, D.C. and the Navy Memorial before completing their mission with stops at the World War II, Korean War and Vietnam War Memorials. 
All are encouraged and welcome to attend their welcome home. Once arriving at Sioux Falls Regional Airport, the veterans will be escorted to the Sioux Falls Convention Center Arena. The welcome home ceremony is set for 9 p.m. Saturday, Oct. 12, with the doors opening at 7:45 p.m. . Those who plan to attend are also encouraged to bring your families, make posters or cards to show the veterans how much you appreciate their service to our country.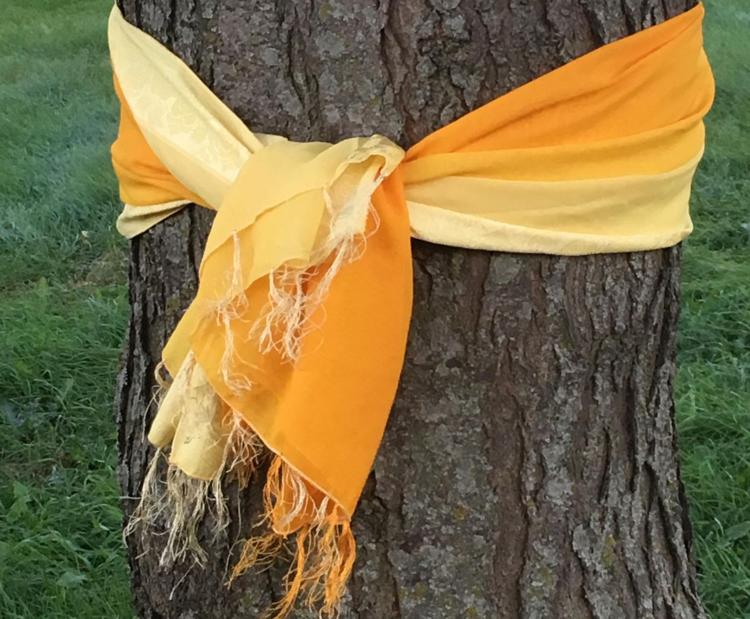 YOU CAN HELP
Starting Thursday, Oct. 10 you can help show the Vietnam Veterans from our community how much their service to our nation means by tying a yellow ribbon around your trees symbolizing their service during Vietnam. Families along with community members hope this gives the seven local Veterans a sense of feeling remembered and loved. Ribbons should be up Thursday, Oct. 10 and can be taken down Monday, Oct.14.