HAWARDEN—A 20-year career in sales ended Wednesday, Nov. 27. 
Wayne Harrell, 63, of Hawarden turned in the keys to his Schwan's delivery truck. He began working with Schwans as a builder when he was 43 years old.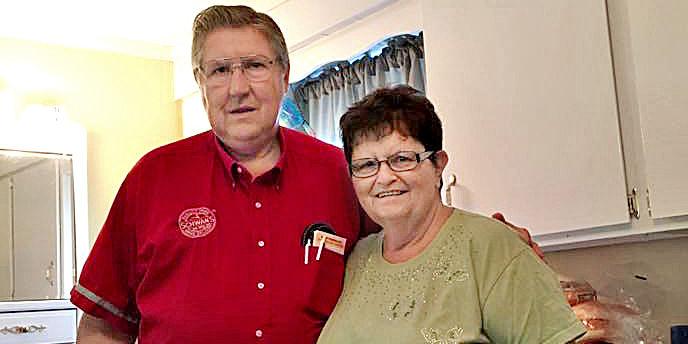 "The biggest thing I remember about my first day on the job was we started at 7:30 a.m. and finished the day at 10:30 p.m.," Harrell said. "It seemed like a long day but after awhile you get used to it."
Harrell was the route sales representative for several N'West Iowa towns including Hawarden, Ireton, Sioux Center, Craig, Maurice, Alton and Orange City. Like several in customer services, Harrell said the best part of his career was the customers and the relationships he made. Harrell also explained he is retiring because of health issues.
"I met and made friends with a lot of really great people," Harrell said. "When people saw me, they were happy — I had ice cream. To me retirement is an adjustment. I am retiring at this point due to health issues."
Harrell has been dealing with respiratory problems and was encouraged to retire because of those issues.
"Retirement will let me spend more time with my wife, Mary," Harrell said. "Go to a high school football game too, which I have not done since 1998."
Harrell learned "the most important customer you have is the one you are talking to" and he said the saying about treating everyone the same is a myth.
"The most important thing is to treat people the way they want to be treated," Harrell said. "The company is reputable and 90 percent of the people I went to were nice, even if they weren't interested in purchasing."
At the end of the driveway of one of Harrell's customers homes on County Road K18, a sign reads "salesmen will be shot, except the Schwan's man" — this always made Harrell chuckle and feel good at the same time. Regardless of the few people who didn't like salesman coming to their door, Harrell said he would choose this career over again in a heartbeat.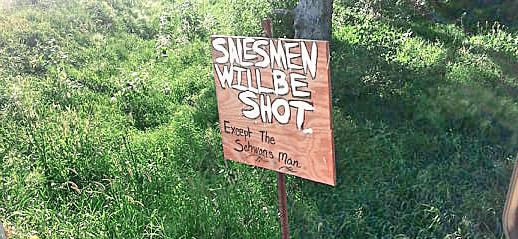 "I always wave and talk to people, and even though my job took a lot of time, I would do it all over again," Harrell said.
Harrell is a high school graduate of Ida Grove, he attended Iowa Central Community College and University of Northern Iowa. He and his wife y have a combined family with six children, 13 grandchildren and three great-grandchildren.
A frequently question asked of Harrell during his time serving as the "Schwan's man" is what his favorite Schwan's products are.
"Everyone always wants to know what is the Schwan's guy favorite items," Harrell said. "Mine are the fully cooked bacon and golden nugget bars."
A simple retirement plan is on Harrell's agenda. Attending ballgames and every day activities in the community while spending time with his family and friends.