IRETON—Anthonie Linares, 27, has been leading the coaching for the Falcon Wrestling Club for two years. This year, has been one of his favorites.
"Coach Linares has done a great job of connecting with all of the kids," head coach for the Falcons Mark Van Noort said. "He is technically very strong and has done a very good job of teaching our kids the most up to date techniques."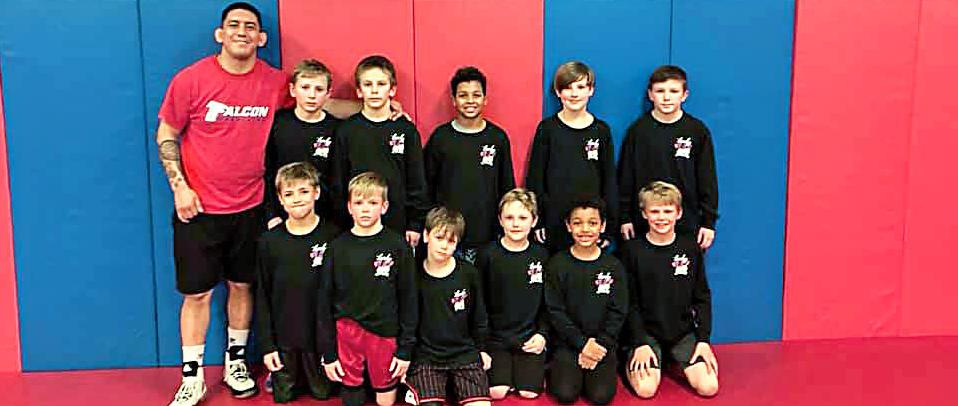 The FWC wrestlers are more dedicated then ever before, said Linaries, who works full-time as a resident coach at Legends of Gold (LOG) in Beresford, SD.
"We started with small private work with about six or so and those are the same individuals including others, that have made jumps because of dedication," Linares said. "I am passionate about our youth being provided opportunities to experience growth on and off the mat."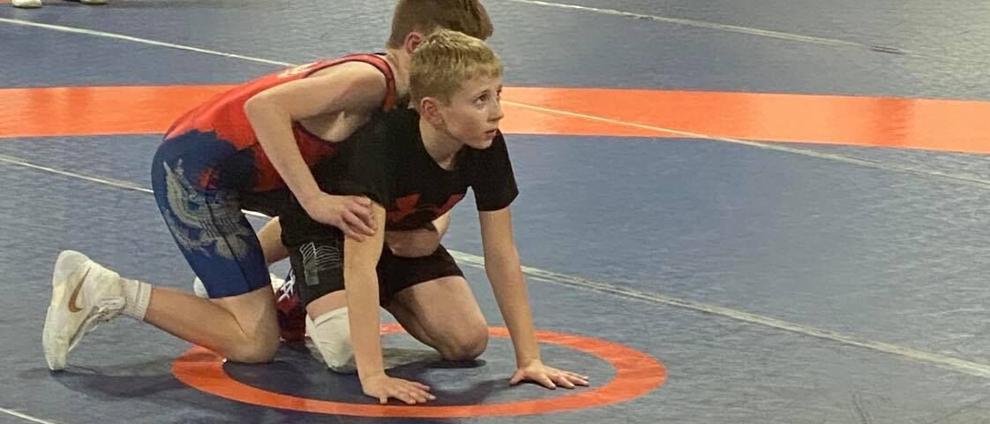 This small group Linares speaks of have been traveling to Beresford for an extra practice or two each week since early last year. Those first six wrestlers have now turned into anywhere from 15-25 kids a night. The club has a bus that picks them up from West Sioux High School on Monday and Wednesday nights and the wrestlers work on skill drills and live wrestling takes place as well.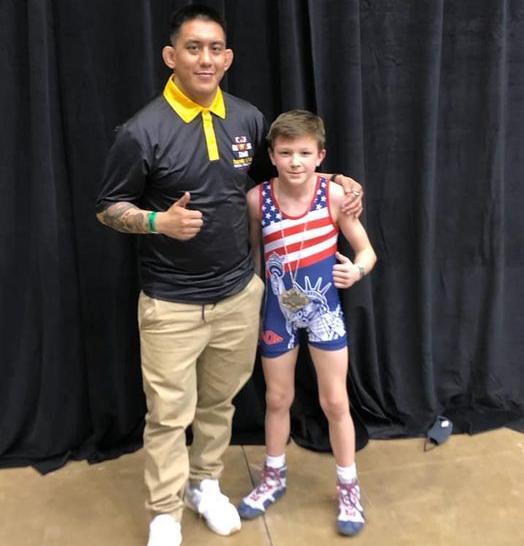 "There has been a big growth through the club as a whole from last season, but the work isn't done just yet," he said. 
"With his exposure to so many great clinicians at Legends of Gold we certainly benefit in what he teaches our athletes," Van Noort said. "Getting Coach Linares involved in the FWC has been one of the best decisions we have made as a club."
The growth in numbers of FWC grapplers traveling to South Dakota to train was partially due to the coronavirus pandemic and Iowa schools shutting down all youth sports for an extended amount of time during. Linares also hopes it's partly because the kids are more comfortable with having a familiar face at Legends.
"My hope in providing these opportunities between training and competing is that our FWC kids develop fundamental skills to build off for future seasons," he said. 
Linares said one of the greatest things about FWC is the way the program is "community based." The involvement of the families and friends who love the sport is intense at West Sioux according to him and he is just happy to be part of it.
"Thank you all for welcoming me with open arms as the head youth wrestling coach," he said. "I am extremely proud of the progress the club as a whole has made, but the season is not over yet."
Linares and company will be headed to Sioux City on Sunday, Feb. 7, to compete at the AAU District wrestling meet at Long Lines Rec center. This is a state qualifying meet. Any FWC member who qualifies will then travel to Des Moines Feb. 27 to wrestle at Wells Fargo Arena. 
 Altogether there are about 40 youth wrestlers involved in FWC. Each practice, there are three things Linaries expects from those 40 kids, good sportsmanship, great effort and being accountable.
"I constantly reiterate that wrestlers need to be accountable on the effort on and off the mat," Linares said. "It's important that good sportsmanship is expressed during practices and with wins and losses at tournaments."
Coaching youth wrestling is a passion of Linares, one that he hopes to continue to be able to do for years to come.
Van Noort is thankful to everyone who has had a hand in continuing to provide opportunities to offer a top tier wrestling program for the kids in the district.
Final remarks from Coach Van Noort that he wants all involved in the club to know and work on:
1.) When he watches FWC kids compete they technically look like they know what they are doing. This shows us and others that the right things are happening in our room.
2.) Van Noort wants the kids to compete with grit and determination.  "Wrestle hard whistle to whistle," he said "Win like you expected to win and lose with dignity. Nobody likes to lose."
But Van Noort believes how coaches handle losing says a lot about their program, their culture and their core philosophy.
3.) Have fun and enjoy the sport! Van Noort knows from experience that his sport will take you a lot of places and teach you a lot of life lessons so he wants to remind you all to just "enjoy the ride!"
Let's talk about the coach
Anthonie Linares is a native of San Jose, CA, and he brings with him 15 years of competitive wrestling. He has a bachelor's degree of science in health and fitness management that he earned from Northern Michigan University. Linares coaching style is unique because he feels he is one of the younger coaches around the area and he is always learning and evolving as a coach.