IRETON—The Ireton Meat Locker is booked solid through December 2020. 
"We are very, very busy," said owner Abraham Arreola.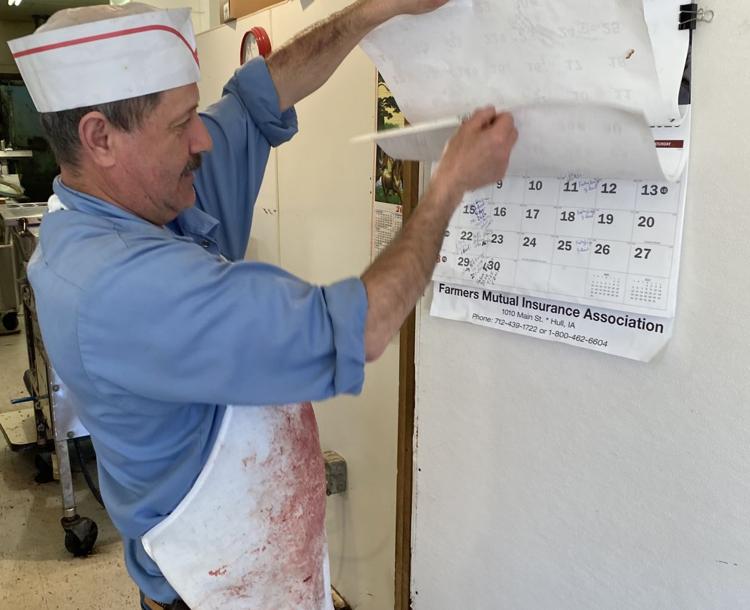 This peek in business has been a result of the coronavirus pandemic and the number of meat processing plants whom have had to slow progression or even close in Iowa because of COVID-19.
"It is nice to be busy, but it is too bad of what is happening all over the nation," Arreola said.
Owning and operating the Ireton Meat Locker has been a "dream" come true for the 50-year old Ireton resident.
"At the Ireton locker we are a family-owned business and this was our dream," Arreola said. "We provide great family friendly service that can always be counted on."
Arreola has worked at this Ireton business since September 2001 before he and his wife, Margarita, became owners in 2005.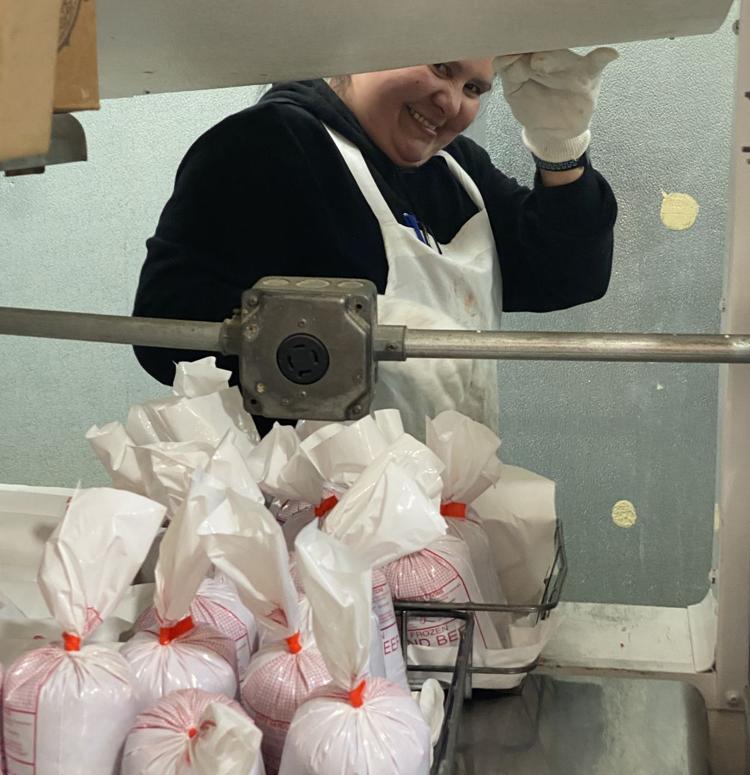 A normal day at the locker begins at 6:30 a.m. when Arreola and his staff check over the equipment, sanitize it and ensure it is ready to go for the day's work schedule. During the day, he and his staff of six butcher select cuts of beef and pork, which can be cured or smoked to the preference of the customer.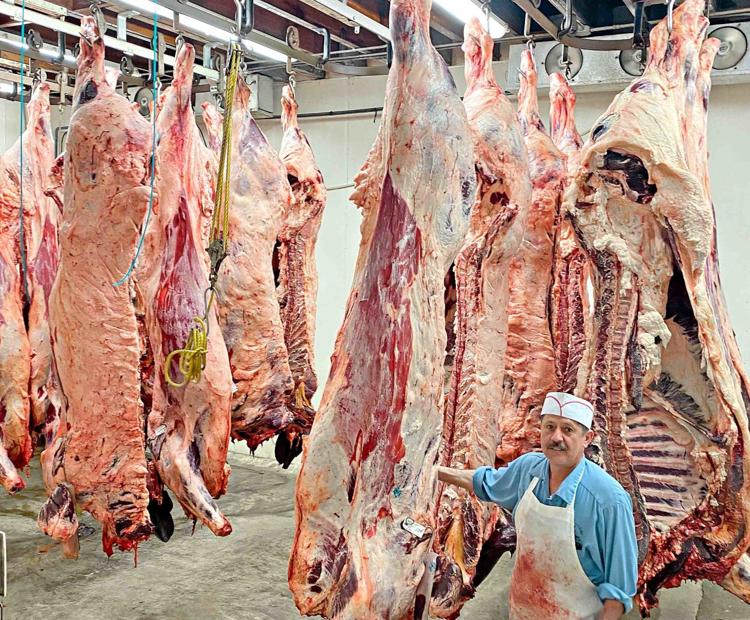 A meat processing plant has been available in the town since Ireton's incorporation. Arreola is proud to offer quality meat for the residents of Ireton as well as customers from surrounding towns.
"We offer great quality meat for people," Arreola said. "We help the community by bringing people to town and that creates business for everyone."
Arreaola said the locker's top sellers are the beef sticks and beef jerky, which are "a fan favorite" to many. For those products, the meat that is all muscle jerky and is smoked at a 160 degrees for 20 hours.
Besides facing "normal" business difficulties like when a freezer breaks down or having to "change things on the fly," Arreola tries to remain positive knowing those things will happen when you run a business. Working with family and the customers at the locker are two things that keep Arreola opening his doors six days a week. 
"We are glad we get a chance to live our dream everyday because of great customers," Arreola said. "We are appreciative of them, they give us their trust to give them the best cuts of meat possible and that is what we strive to do. This job has turned into a strong family business which makes it easy to come into work each day."
Arreola feels Ireton is an amazing place to live and said he respects everyone's honesty and their hard working nature. He also is proud of how Ireton comes together to help whenever there is a need and has hoped he has made the city's residents proud as well. 
Arreola said, too, he learned a lot from former owner, Click Anema.
"Much like Click, I do my best to give all my customers the best products with high quality," Arreola said.