HAWARDEN—Hawarden's Event Complex was the new home for the West Central Iowa Pullers to host their Truck and Tractor Pull. The event was formertly held in Akron.
To begin the event, West Sioux High School freshman Emma Breugem sang the National Anthem.
"Our night opened with the anthem sang perfectly," event organizer Kyle Hoffman said. "There were 144 total hooks, approximately 400 spectators and from what I hear, the concessions sold out and then sold out again."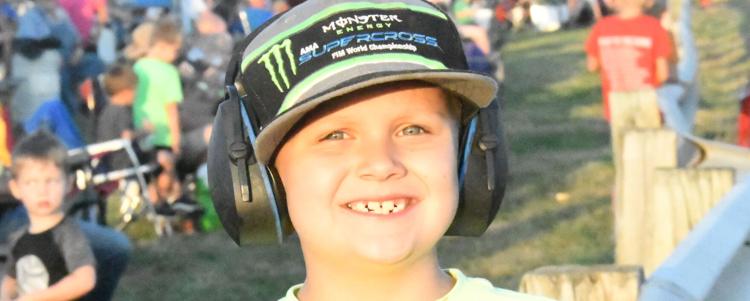 Hoffman was thrilled with the turnout for the night considering West Sioux, Akron-Westfield and Alcester-Hudson all had away football games, farmers were busy chopping silage and Hoffman said, "that's not even mentioning COVID-19."
"We had a beautiful night as the heat broke just in time for us and by the end of the night many were searching for a sweatshirt," he said. Track conditions were perfect thanks to Verlyn Dekkers and family."
Many pullers were from local towns and there were several from distant drives according to Hoffman. He also said plans for next years pull are already in the works and they look forward to another year with much learned and more to offer the community. Hoffman is grateful for the community support.
"Couldn't be happier with the support of the City, Fire Dept and EMT personel and all the volunteers," Hoffman said. "A huge shoutout to all of our sponsors, the event couldn't happen without them."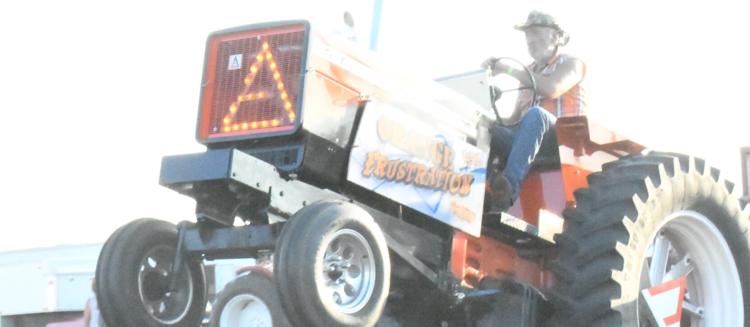 2020 Hawarden results
MATTPA
Econo Mod Tractors
1st—Farmall M, Bob Pommier, 333.97
2nd—One Piece at a Time, Duane Pfister, 330.45
3rd—Corn Picker Special, Paul Hanson, 330.23
2wd Street Mod
1st—UnWanted, Pam Slifer, 294.49
LLSS Tractors
1st--—Ol Girl, Duane Pfister, 387.72
2nd—Pain In the Allis, Andrew Dollen, 381.64
3rd—Buckin' Binder, Scott Walker, 194.96
Pro Stock 4x4
1st—Heartbeat of America, Brandon Blume, 352.58
2nd—What Next, Branden Walling, 343.07
3rd—Tantrum, Clint Smeal, 342.85
 3200 RPM Tractors
1st—The Original, Alan Zellmer, 370.72
2nd—Red Edge, Gary Kavanaugh, 368.99
3rd—Red Factor, Brett Suckstorf, 363.41
2wd Modified
1st—Hot Iron, Mark Crowley, 366.91
2nd—Midnight Mistress 2, Gerald Tomka, 354.06
3rd—Slightly Twisted, Dustin Van Beek
 4wd Modified
1st—Wild Wind, Mike Williams, 406.01
2nd—Just Right, Randy Slifer
3rd—Bohemian Outlaw, Chris Bouc, 315.84
Light Limited Pro
1st—Storm Chaser, Tony Hassebroek, 373.96
2nd—Unknown Binder, Nate Bottjen, 339.88
Econo Mod Tractors
1st—Farmall M, Bob Pommier, 340.11
2nd—One Piece at a Time, Duane Pfister, 328.21
3rd—Corn Picker Special, Paul Hanson, 359.01
2wd Street Mod 
1st—UnWanted, Pam Slifer, 279.79
Pro Stock 4x4
1st—Heartbeat of America, Brandon Blume, 355.07
2nd—No Limit, Cole Neugebauer, 349.84 
3rd—The Abyss, Keith Walling, 324.97
3200 RPM Tractors
1st—The Original, Alan Zellmer, 333.00
2nd—Corn Star, Jim Diimig, 305.86
3rd—Run Around Sue, Kurt Heinse, 302.93
2wd Modified
1st—Midnight Mistress 2, Mitch Tomka, 340.87 
2nd—Hot Iron, Mark Crowley, 334.76
3rd—Ragin' Red, Aaron Dekkers, 323.80
4wd Modified
1st—Wild Wind, Mike Williams, 394.30
2nd—Just Right, Randy Slifer, 352.83
3rd—Burn It Down, Mat Hamata, 313.54 
Light Limited Pro
1st—Storm Chaser, Tony Hassebroek, 351.67
2nd— Unkown Binder, Nate Bottjen, 302.24
Unlimited Super Stock 
1st—Demon B Gone, Lyke Ronk, 278.05
2nd—Addiction, Ryan Frerichs, 230.13
ATTP
6700 Farm 7mph
1st—IH 560 Bitty Binder, Terry Blackmore, Merrill, 286.68
2nd—IH 666, Steve Hoffman, Westfield, 277.14
3rd—Oliver 88, Jerry Renken, Wagner, SD, 257.90
10700 Farm
1st—IH 1456, Lee Minor, Akron, 316.15
2nd—IH 856, Sharon Hustrulid, Beresford, SD, 313.54
3rd—JD 4320, Scott Robbins, Alta, 309.10
8700 3000rpm
1st-—IH 3688 Scrap Iron Express, Dan Blankespoor, George, 351.57
2nd—IH 966 The Hawk, Allen Zellmer, Atlantic, 351.13
3rd—IH 1066 Bullheaded, Kevin Krager, Ida Grove, 350.85
Superfarm
1st—JD 44555 Dakota Deere, Allen Andrews, Beresford, SD, 411.46
2nd—JD 7330 Burning Bucks, Mike Dunklau, Pilgner, NE, 407.27
3rd—JD 4455 Brule Buck, Beresford, SD, 405.01
13200 Go Fast Farm 13mph
1st— JD 4320, Dan Huisenga, Sac City, 324.15
2nd–IH 856, Trevor Stene, Alcester, SD, 312.85
3rd—IH 1456, Brian Barinsky, Hawarden, 304.22
13700 Farm
1st—IH 1456, Trevor Stene, Alcester, SD, 304.19
2nd—IH 1066, Lane Jensen, Burbank, SD, 303.27
3rd—IH 1066, Issaac Timmerman, Lennox, SD, 302.64
20000 Farm
1st—IH 1206, Darin Johnson, Alcester, SD, 288.95
2nd—JD 4430, Kyle Kenefick, 282.81
3rd—JD 4560, Hunter Sandbulte, Luverne, MN, 281.93
Other 2000 Farm
1st—CIH 305 25K FWA, Aaron Dekkers, Hawarden, 385.08
1st—NH 8970 25K, Tragan Moffatt, Akron, 373.58
1st—IH 1566 Unlimited, Darin Johnson, Alcester, SD, 382.68
Farm trucks
1st—84 Hell Chevy, Carl Uhling, Tekamah, NE, 444.49