HAWARDEN—The Hawarden Police Department is on the lookout for suspicious packages being delivered to the community.
Police chief Corey Utech told the Hawarden City Council at its regular meeting Wednesday, March 27, the department has been investigating underage people in the community receiving marijuana through the mail.
Utech explained people have been ordering marijuana from Colorado, but the buyer puts a random community member's address on the package.
"Then they track it, wait for the UPS person to show up. As soon as the UPS person leaves, they run up to the porch, take their package and go on with it," Utech said. "If you see anybody in an area that they shouldn't be picking up a package, be sure to get a hold of us right away."
The police department is asking the citizens to report what they see and, if possible, get a license plate number or report a description of the person or observations of they notice from the scene.
"We know how you're doing it and you will get caught," Utech said. "So, if you keep trying to do it, good luck to you."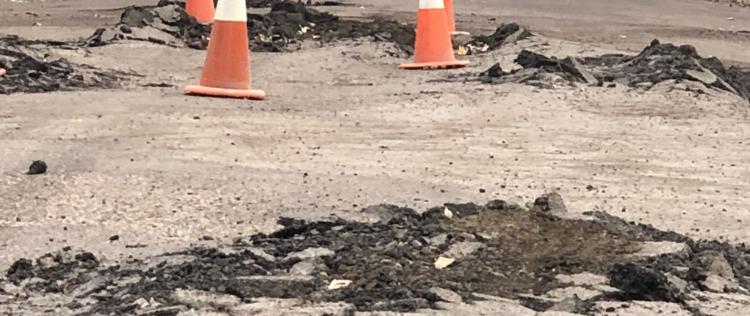 Utech also reminded anyone with parking tickets for citations given for snow parking over the winter they need to be paid to the city by April 15 or they will be sent to the county.
City cleanup days set
Travis Waterman, public works director, told the council he's asking for patience from Hawarden citizens regarding the repairs to soft and damaged roads.
"Patience will be needed until the roads can firm up so we can get in there and do some patching," he said.
City street crews have begun sweeping on hard surfaced roads and patching on "warmer" days.
"We will continue to do that as the spring goes forward," Waterman said.
Waterman expressed thanks to the community for its support during and after the flooding. He said citywide cleanup days are set for 8 a.m.-8 p.m. May 3-5.
Other matters:
In other matters council,
Approved fiscal sponsorship for three grant requests that will be made to the Hawarden Community Foundation grant fund. One for Hawarden Chamber of Commerce Events Committee, one for Downtown Holiday Lighting Committee and one for Parks and Rec Committee.
Held a public hearing on the proposed fiscal year 2019-20 budget. 
Held a public hearing regarding the final disposition of public real property.
Held a public hearing on proposed amendment to the consolidated Hawarden Urban Renewal Area.
Held a public hearing on proposed amendment to the consolidated Hawarden Urban Renewal Area.
Set date for next meeting for 5:30 p.m. Wednesday, April 10.