HAWARDEN—Some say a dog is a man's best friend, but early Sunday morning one Hawarden blue heeler became man's best fire alarm.
At approximately 2:30 a.m. Sunday, July 19, Hawarden Fire and Rescue and Ireton Fire were dispatched to a structure fire with flames visible at 902 Ave. C in Hawarden. Upon arrival Hawarden Fire saw flames coming from the home in the southeast corner and the fire was spreading to the garage.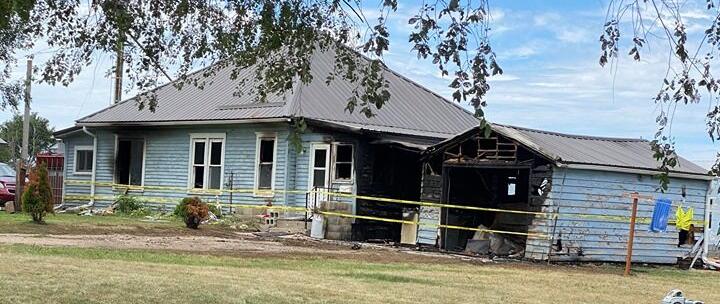 "Upon entry, the house was fully engulfed," said Hawarden fire chief Duane Schiefen.
Homeowners Carlos Bueso and Sandra Ocampo got out safely thanks to Blue, their canine companion.
"The family was asleep and the dog alerted them of the fire and everyone got out safely," Schiefen said.
The couple's three children — Vanessa Ocampo and Dayana and Yanira Bueso — were not home at the time of the fire. 
The Hawarden and Ireton fire departments were assisted by the fire departments from Akron, Alcester, SD, Hudson, SD and Sioux Center as well as the Ireton Rescue squad.
"Shout out to all the departments that came and helped, the guys on our department and the ambulance crews, we thank everyone who responded," Schiefen said.
Crews were on scene until about 5:30 a.m. 
Schiefen estimates about 95 percent of the home was damaged.
Blue's story doesn't end there though.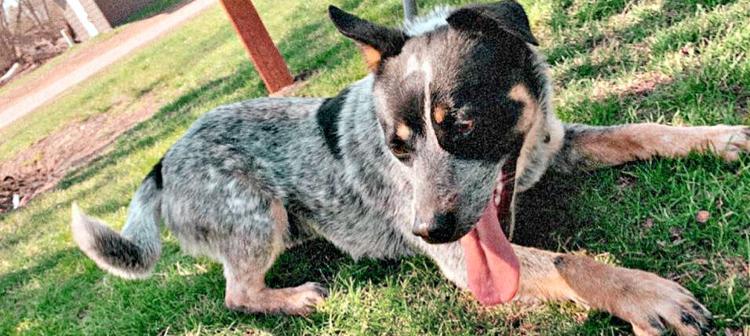 As Hawarden firefighters returned to the station, Schiefen was handed a cellphone found at the scene. Schiefen and his son, junior fireman Cole Schiefen, went back the fire scene and found the phone's owner before returning to their own home.
"When we got home, back out all the way on Highway 10, Blue was at my house," Schiefen said, choking up. "It was unbelievable."
Schiefen loaded Blue up in his truck and returned him to Carlos and Sandra's home, who were frantically searching for the dog that just saved their lives. The couple welcomed Schiefen with tears of joy that Blue returned home safely.