HAWARDEN—It is Halloween and the little ghost and goblins will have plenty of events to partake in. 
From 5-7 p.m. tricksters can go to Hillcrest and Mica Hill Estates at 2121 Avenue L and Oakhill Assisted Living at 1126 Oakhill Drive in Hawarden tonight (Thursday, Oct. 31) and trick or treat while helping the people who reside there have a Happy Halloween.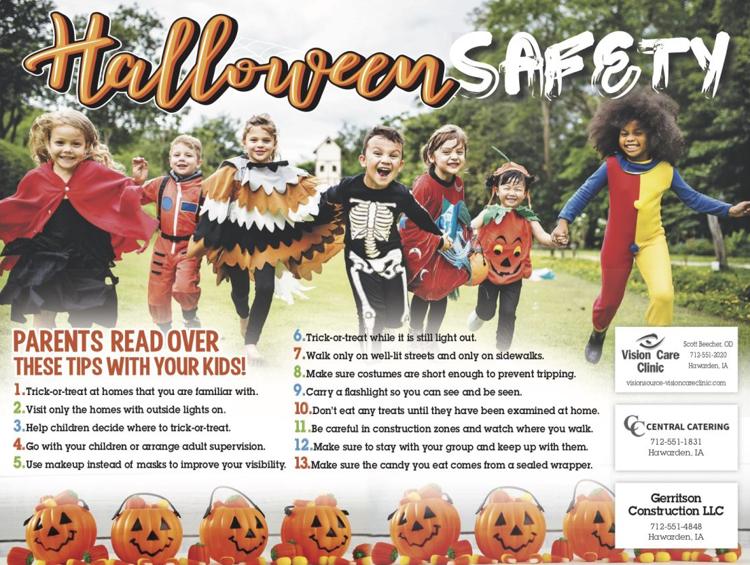 The Hawarden Chamber of Commerce's annual Trunk or Treat will be from 5:30-6:30 p.m. in the Hawarden Community Center parking lot at 1150 Central Avenue in Hawarden.
All are encouraged to stop into the Hawarden Public Library anytime from 10 a.m.-7 p.m. today (Thursday, Oct. 31) to trick or treat and receive candy and possibly a free book too.
Lastly, the Ireton Booster Club will host trick or treating from 4:30-6 p.m. tonight (Thursday, Oct. 31) at the Ireton Community Center.
Please be safe and have a great Halloween.