HAWARDEN—West Lyon was ranked No. 4 in Class 2A baseball and had the better record going into the Saturday, July 20, district final against the West Sioux Falcons.
Still, West Sioux prevailed and won 6-0.
While he is a little nervous, coach Brian Engleman has all the confidence in the world in his team and what it can do as it progresses through the postseason.
"We always have to play well," Engleman said. "My team is as good as anyone in the state but you don't know who is going to show up or what is going to happen. I am always confident and expect to win, sometimes that just doesn't happen."
He gave credit to West Lyon and its season that ended Saturday with a 27-2 record.
"Sometimes, I think we shy away from the records," Engleman said. "We really don't get into records. We play games during the season and we will lose them possibly to learn something. It may sound crazy but you bring pitchers in during different parts of a game that may not be ready to pitch during those high-pressure situations, those games help me not make those decisions later."
When it came to Saturday's matchup Engleman said despite how it all worked out, the game plan was not exactly executed. With the new pitch rule, Engleman knew he was going to start Hunter Dekkers on the mound. Dekkers threw for three innings and had eight strikeouts allowing no hits but walked three.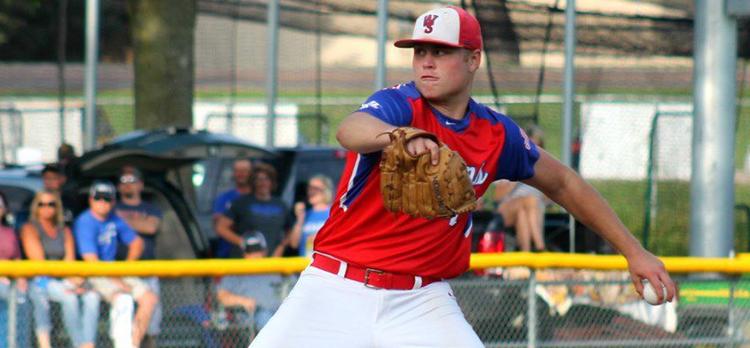 "You got to win the game, you set the pitching up as best as you can and we were hoping Hunter could go five innings and stay under the 65 pitches," Engleman said. "The plan didn't go quite as planned because Hunter was off. He still threw a great game but he was a little wild, throws hard and just didn't get through as many innings as I would have liked."
Seth Salker took the mound and threw the final four innings of the game. He gave up just one hit, walked four and struck five out to secure the win during the district final.
"I have a lot of confidence in Seth Salker," Engleman said. "He has come on this year, dealt with injuries and has done a great job for us."
Salker will unfortunately be unable to throw Tuesday due to the pitch count rule.
While Saturday didn't work out as ideal as Engleman and the coaching staff had planned, he says Dekkers will be ready to throw and the team will have his back Tuesday night.
Engleman called Chase Koopmans two-run homer in the first inning a "deflator" for the Wildcats.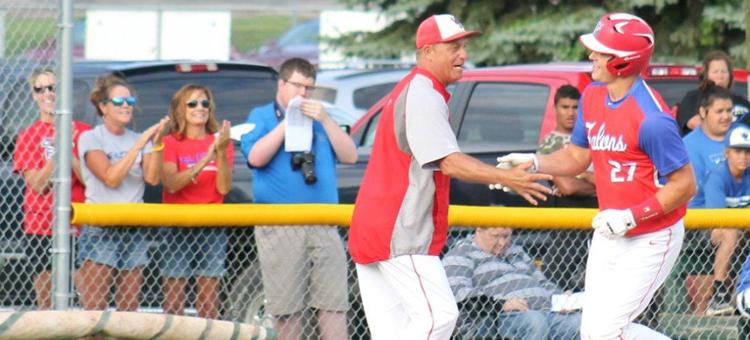 "Put yourself in their dugout, you're facing Hunter Dekkers — a kid with an ERA of under one and you just gave up two runs in the first inning," Engleman said. "So that is mentally crushing. I know it took a lot of energy out of them. It was a huge hit."
Pregame talk encouraged the Falcons to hit the ball early on and score the runs needed to get out on top of West Lyon. This encouragement showed no better than the play where Trevor Schuller leaped over the catcher to score at home plate.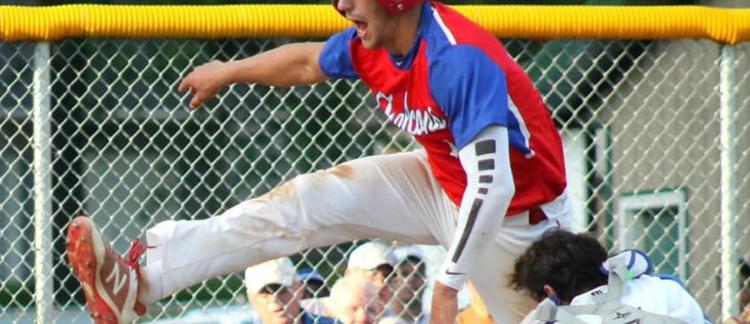 "Sometimes we overlook the group of kids that come to play every day," Engleman said. "That effort Trevor had to get to home, I mean, we knew we could run on their outfield. Their kid makes a great play, Trevor was dead in the water — but then Trevor makes a great play to get to the plate — it's just the effort of this team and these kids."
Six runs were scored by the Falcons and Engleman was sure to mention those six runs came from a homer, a couple of doubles, three sacrifices, a suicide squeeze, two sacrifice bunts and a sacrifice fly because his team contributed all they had to win the ballgame.
"Everyone did their job," Engleman said. "Whether it was big or small — a home run by Chase Koopmans or a sacrifice bunt by Seth Salker — it was the best team game we played all year."
The only negative Engleman noticed in Saturday's game was how the Falcons allowed seven runners on base.
"If you would have told me Friday night that we were going to give them seven base runners, I would have said 'Oh My Gosh, we don't win' because that is hard to overcome," Engleman said. 
Tonight (Monday, July 21) Estherville-Lincoln Central takes on Pocahontas Area. Engleman and the coaching staff plan to attend the game and write some notes on how to attack their hitters at the bat. Engleman says both teams are good teams that have all-state players from last year.
"We knew beginning postseason play that we were going to have to beat three really good teams, our substate was packed," Engleman said. "But that is what you have to do anyway to win it all! You have to beat everybody, that is what we will go out and try to do."
Engleman did confirm Dekkers will be on the mound Tuesday night during the substate final. He has 110 pitches and Engleman hopes that will be plenty to allow him to pitch the entire game.
In closing, Engleman said "we'll be fine" and he gave credit to the seniors on his team.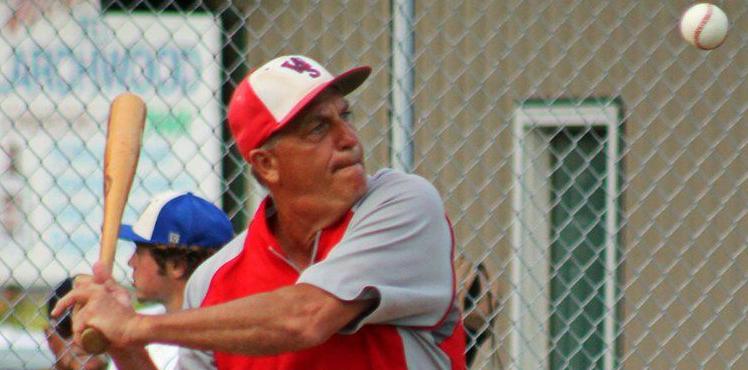 "These kids have done a lot, the seniors especially, in their careers," Engleman said. "I know they would like to add more to it, they don't want to be done! We have young kids too that are eager to play and have been wanting an opportunity. All I can say is the West Sioux program is in good shape."
Game time is 7 p.m. Tuesday, July 23 in Cherokee. Winner punches a ticket to the state tournament.