HAWARDEN—West Sioux quarterback Hunter Dekkers is officially a Cyclone.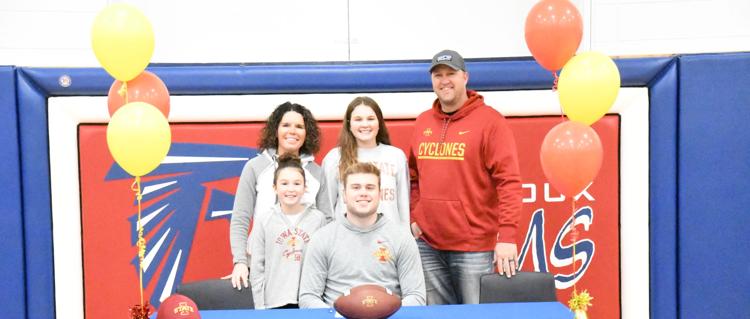 Surrounded by family, friends, teachers and coaches, Dekkers signed his letter of intent to play football at Iowa State University today (Wednesday, Dec. 18).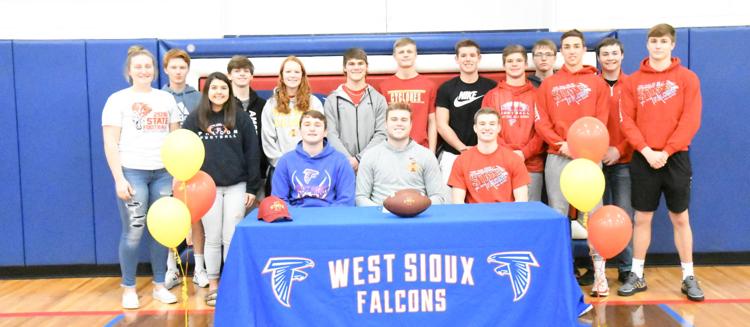 Dekkers was recently named the Gatorade Player of the Year in Iowa. This along with his experience as a finalist in the Elite 11 competition and being named the All-State Quarterback by the Des Moines Register the last three years has made the Dekkers name and the Falcon star shine.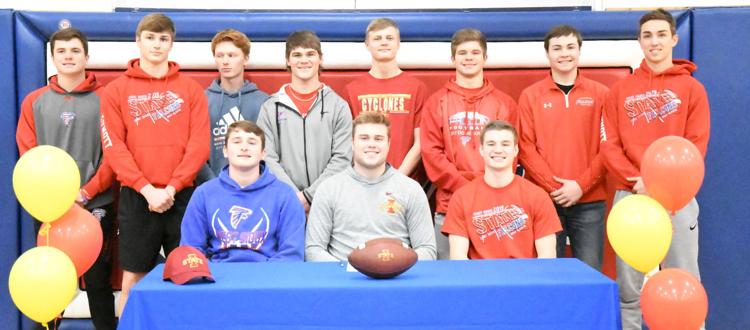 Out of all the accolades, the success and the glory Dekkers has earned, he still said the best part of playing football is the "team" aspect.
"I enjoy football the most because of the team aspect and how you have to play together as a team to be successful," Dekkers said.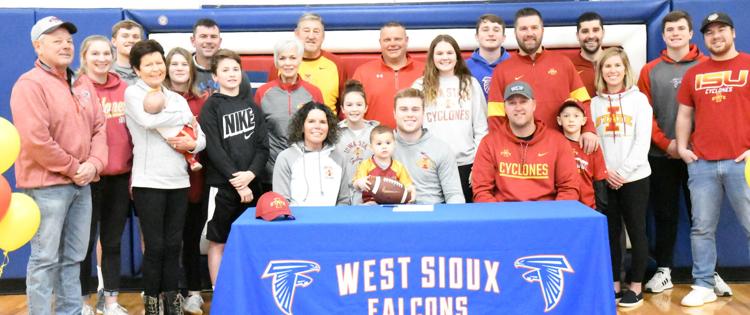 While the success of a team cannot be because of one person, having Dekkers in the QB spot gave the Falcons several options for the coaches to build an impressive offensive attack. Dekker's ends his high school football career as the state's career leader in passing yards with 10,628 and as the career leader in touchdown passes with 126.
"Hunter is one of the most successful quarterbacks in Iowa high school football history, and we could not be more proud to have him and his family as a part of Cyclone football," head coach for the Cyclones Matt Campbell tweeted. "He will bring an outstanding skill set to our football team immediately upon arrival."
Dekkers chose Iowa State because of the "culture" he believes the coach Campbell and the Cyclones are building.
"The culture that is being built is why I chose Iowa State and also the family aspect they give me," Dekkers said.
Besides playing football, Dekkers also plans to work toward a degree in business management.