HAWARDEN—For almost 50 years, Wayne and Edie Dekkers of Hawarden continue their family cattle business — a business that does not close due to inclement weather or below zero temperatures.
Rolling Hills Feedlot, located at 4515 Cleveland Ave., is positioned on the hillside, which has its advantages and disadvantages depending on the climate.
"It is more of a disadvantage in the winter time with cold winds but favorable in the summer when heat stress occurs because there is more air movement and the cattle dry faster with wind and sun," said Wayne Dekkers.
A polar vortex hit N'West Iowa Tuesday evening and continued through Wednesday night. Life-threatening low temperatures  shattered records and covered the area with its deepest freeze in decades had Dekkers, his sons, Scott and Travis and his hired man working hard to ensure safe conditions for the cattle.
"This is about as cold as it gets," Dekkers said. "We have had it where we had snow along with these kind of temperatures, that is worse because it is more of a blizzard condition. We actually lost a couple cattle that year. The snow is worse because they get wet and then it freezes to them."
Harvest corn stalks each fall are put through a bale processor to shred them to provide warm bedding for the cattle throughout the winter. Extra bedding was added this week in the 20 different pens at Rolling Hills Feedlot due to the frigid cold.
"It takes about 50 bales to bed everything each time we do it," Dekkers said. "We try to keep them dry, which is the main thing to help them stay warm. Already this winter we have probably used close to 1,000 bales."
The cold doesn't just affect the cattle. Dekkers and his crew take precautions to ensure employee safety as well.
"I encourage the guys to try not to get into a hurry," Dekkers said. "Not to become careless and I stress safety to the employees, especially in this weather."
Wayne and Edie feel blessed to have built a firm family farming tradition throughout the years. The cattle and hard work have been at the root of the success the feedlot has had.
"I grew up as a young boy feeding cattle and it became my love; I don't know why, I just love them," Dekkers said. "My grandfather and father both fed cattle, and I remember always enjoying it. Edie and I began building the feedlot in 1970 and raised four boys and one girl. They all helped on the farm until college."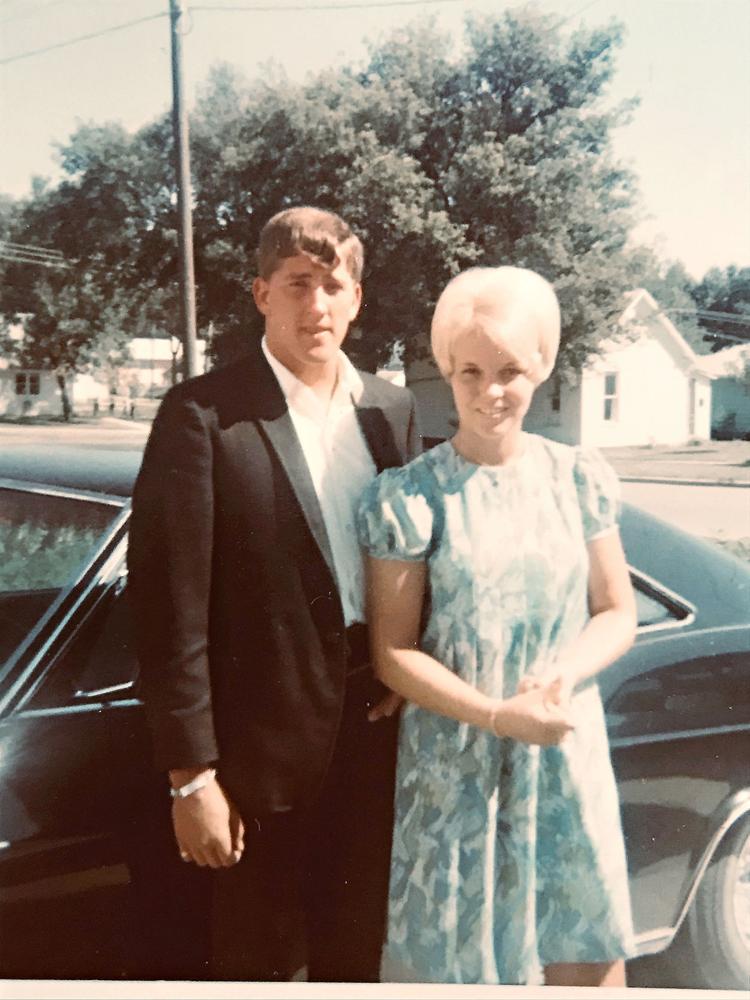 Dekkers was just 21 years old when he and his wife purchased the 40 acres of land from his father Pete. At that time, there were no cattle. Today, their feedlot has close to 3,000 head of cattle and stretches nearly 500 acres.
Managing livestock is what motivates Dekkers. He enjoys that portion more than crop farming and attributes his passion to his grandfather, Peter Haverhals Sr., who was one of the first established cattle feeders in the industry.
"I grew up feeding cattle; I always enjoyed being around cattle," Dekkers said. "It is just something in my blood and it is fun to see our family still involved."