HAWARDEN—A cigarette butt tossed into a ditch resulted in several scorched acres of farmland Sunday.
About 12:50 p.m. Hawarden Fire and Rescue were called to a field fire about three miles north of Hawarden on the South Dakota side. 
Initially Hawarden Fire and Ambulance was called to 299th Street in South Dakota, or "Roller Coaster Road," about a quarter mile west of the railroad tracks. 
Due to the high wind speeds, the fire spread rapidly, expanding to a mile and a quarter long and more than a quarter mile wide.
"The fire traveled to the trees, the fence line and so we had to use chain saws and things to cut the trees down," said Hawarden fire chief Duane Schiefen.
While some area farmers saw the smoke and showed up with discs, according to Schiefen, at about 1:20 p.m. the Sioux County Sheriff's Office sent a nixle alerting the need for tractors and discs at the scene of the fire. Ten farmers provided needed assistance.
"Basically they turn the soil over so that we have fresh dirt on top and it really helps stop the spread of the fire," Schiefen said. 
Members of the Boyer family and POET Biorefinery also brought trucks full of water to help squelch the flames. 
"By the time we got the first fire out and I finally got to the second page, north of where we were originally, the south field started back up again," Schiefen said. 
Schiefen said a cigarette was found in the ditch were the first fire presumably started.
"I don't know if it was the same cigarette the wind picked it up and it started the next field on fire too, but all I know is dispatch called and said we had another fire and it is north of where we were at. We were chasing two fires Sunday because of a cigarette."
Firefighters remained on scene for four hours. No injuries were reported, according to Schiefen, and no buildings or machinery were damaged in the fire. However, a cottontail rabbit was found among the flames. He was rescued by Hawarden firefighter Payne Allen, who brought it to the Alcester EMS squad until Sioux County park ranger Alex Lynott was able to take over care of the rabbit. Lynott said the rabbit suffered severe smoke inhalation.
"It has some deep burns on two of its front paws that I'm putting ointment on along with its lips so nothing heals sticking together and tearing open again," Lynott said. "To be honest and gloomy, the lungs don't sound great at all. Small land mammals can survive prairie fires around here because the fire moves so quickly that it just singes the fur. They just have to battle their way through smoke inhalation."
 Hawarden Fire and Ambulance was assisted by Ireton Fire, Akron Fire, Alcester Fire and EMS, Hudson Fire and EMS, Sioux Center Fire, Rock Valley Fire, Beresford Fire, Fairview Fire and Canton Fire.
"I can't thank everyone enough. We had people coming out of the woodwork, not just bringing water to help put the fire out but water for us firefighters to drink."
Schiefen also thanks the many wives who came and helped after the firefighters returned to the stations as well as former firefighter and Pizza Ranch owner Darrell Westra for providing the Hawarden squad with pizza following the fire.
"I know Hawarden had 27 firefighters respond," he said. "So much goes through your mind as the chief in charge of incident command in a huge fire like this. That is why you have your assistant chief and your officers so you can branch things off and make sure everyone is taken care of."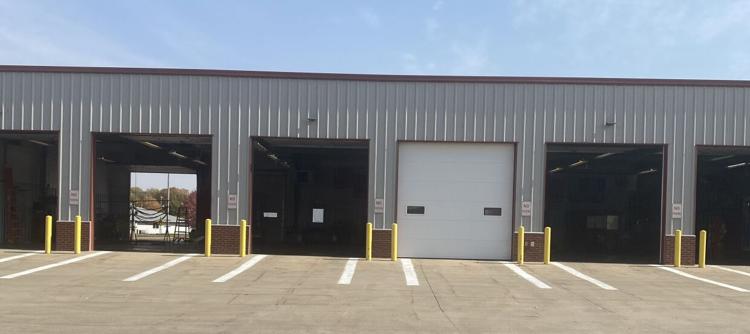 Schiefen remains grateful to his squad and other area fire departments who continue to respond to the various field fires during this dry harvest season.
He also wants to remind people that while the fire was a sight to see, Schiefen said that with "lookie-loos" it can hinder the job volunteers are there to do. 
He also has a message about cigarettes being thrown in the ditch.
"Be responsible. Think about how dry it has been," Schiefen said. "Think about if somebody throws a cigarette out in your ditch and the wind was blowing toward your house. The path of the fire was going toward two farm places. The way the wind was blowing there was risk of losing more than grass and corn stubble. And last, but not least, farmers keep a tractor hooked up with a disc. This isn't just happening here in Hawarden it is all over Sioux County."