HAWARDEN—West Sioux High School senior Caden Budde tweeted Friday, Dec. 11, that "the journey continues" and he has committed to joining the Viking football team at Grand View University in Des Moines.
"The ultimate goal is to obtain a great education in a chosen career and help my Grand View Vikings teammates to work hard as a team and play at a very high level to put ourselves in a position to compete against the best and hopefully come out on top," Budde said.
The 17-year-old Hawarden resident plans to major in criminal justice with the goal after graduation to work for the FBI, CIA, as a State Trooper, in the local police force, as a detective, in secret service or for the Department of Homeland Security.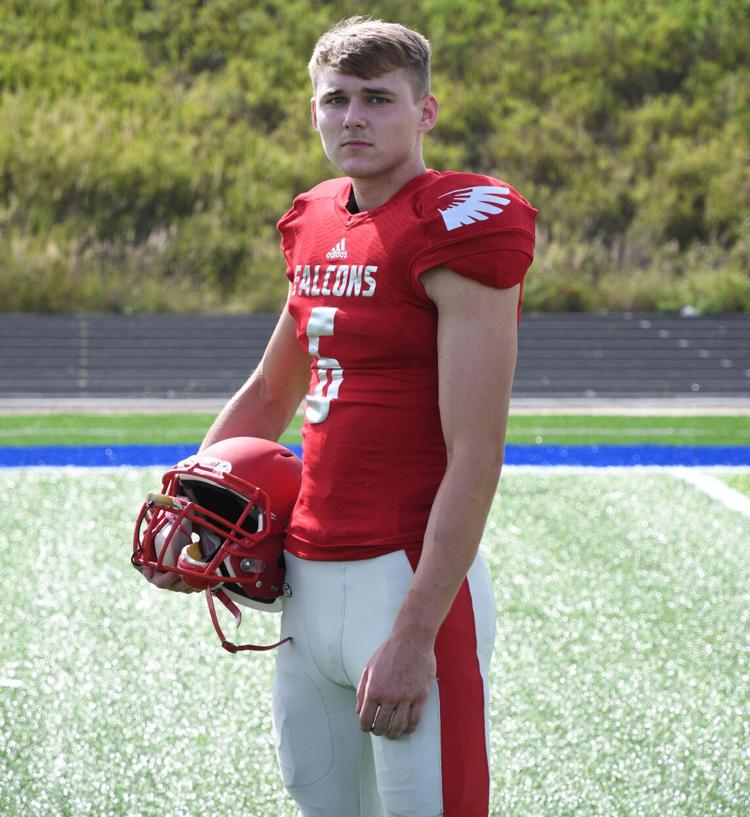 This fall, Budde defensively made 51.5 tackles, 5.5 tackles for loss and one sack. Offensively, he caught 34 passes for 597 yards and four touchdowns. Stats from his former school Siouxland Christian were unavailable. 
"I am happy I was able to attend West Sioux," Budde said. "Great teachers and have met many new friends, and like the smaller town feel. Definitely we made the right choice to attend West Sioux. Have been excited to learn new things on a weekly basis and my friends and teammates like being able to help each other out."
Budde has been a fan of the game of football for years. He's learned that harder he works, the better he will get and he plans to take that mindset to college. Staying grounded and just enjoying playing the game are two things Budde will also take along to Des Moines.
"The fact that I never looked too far ahead helped me — I had goals, but they were more short-term," he said. "Even when I go to college, it will be to enjoy what I'm doing, get as good as I can get on the field and come out with an education. Football seems like it has opened doors for me."