HAWARDEN—National Grandparents Day is Sunday, Sept. 8. 
This day is so special it has it's own flower and song. The official flower is a forget-me-not and the song is "A Song for Grandma and Grandpa" by Johnny Prill. 
National Grandparents Day was declared in 1978 by President Jimmy Carter, who set the first Sunday after Labor Day to be National Grandparents Day. Each president thereafter has issued the same proclamation to keep the tradition.
Locally to celebrate the day we asked some grandchildren three questions: What makes your grandparent/s the best? What is something they? What do you want to say to your grandparents in honor of National Grandparents Day?
Take a look:
Denny and Susan Robertson, Hawarden, 
— have six grandchildren, two great-grandchildren
"Our grandparents are the best because they are fun, loving, caring and the most generous grandparents in the world! Something they have taught me is to be kind to everyone. The taught me to love with my whole heart and that family is everything. Both my grandparents have hearts of gold.
"We love them with our whole hearts, they have always been there for us with their kindness, love and generosity." — granddaughter Nicole Solberg
Janet Merrick, Alcester, SD, 
— have 11 grandchildren, seven great-grandchildren
"My grandma is the best because she's constantly praying for all of us. She is bold in her faith and has no inhibitions about spreading the gospel.
"Grandma has taught us all the importance of church and having a relationship with Jesus. She has taught us that we can withstand any storm as long as God is the center of our lives.
"Grandparents are truly a gift. I chose to talk about my grandma Janet as she is the only one I have left. She has created a legacy of love, faith, and strength to all of us and I'm grateful." — granddaughter Keiana Merrick
Ardis Eilts, Ireton, 
— has 15 grandchildren, 23 great-grandchildren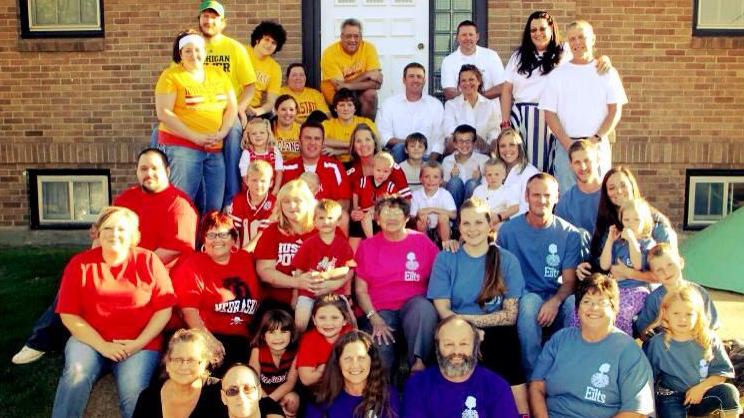 "Along with the 38 grands and great-grands, she's basically the 'Town Grandma of Ireton' — yet she's still able to make us each feel uniquely beloved.
"I call her 'Grandma Book' because she taught me to love language; we savor the written Word like good chocolate. Our first question to each other is always 'what are you reading now?' — which inevitably ends in a lively discussion and a new stack of literature from her bottomless lending library.
"We love you to pieces! (and happy upcoming birthday)." — granddaughter Marissa Kleinhans
Rick and Joella Wieseler, Ireton, 
— has seven grandchildren
These two grandparents are always down for a good time.
"They are high-energy grandparents who are on the go, go, go to be involved in the lives of their grandkids in ways that are meaningful to each child. If you are in the mood to laugh and have fun, you go to Grandpa and Grandma!
Grandpa and Grandma always put family first, but they also have a strong work ethic. When the family works hard together, we are the most successful and when we all play together, we have the most fun! They are full of encouragement for their grandkids in all of their adventures and always have their backs.
Thank you for being such fun, loving, and supportive grandparents! We love you!" — grandson mother of Irie and Sylvie, Sawyer Wieseler
Mike and Joyce Wiggins, Hawarden, 
— have eight grandchildren
"They always take us out to eat and to fun places as well as come to all of our sporting events," Dylan said. "They have taught me to always have fun in any situation."
"They come to our sports events and support me and Dylan," Blake said. "My grandparents have taught me to golf better and hit the ball."
"Thank you for all the love and everything you do for me," Dylan.
"Thanks for helping me appreciate and enjoy golf and it's really fun staying overnight. Grandmas always have the best breakfasts." — grandsons Blake and Dylon Wiggins
Lloyd "Sonny" and Betty Strong, Hawarden
— have seven grandkids, seven great-grandkids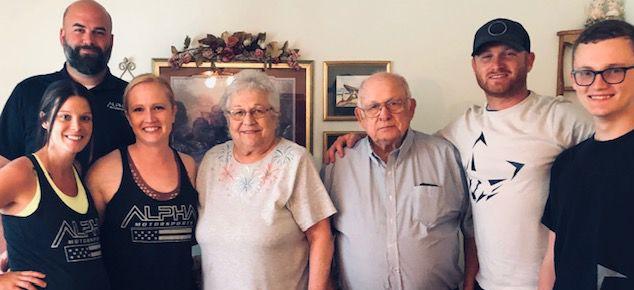 "Grandma and Grandpa have always made their home open to all their grandkids and have made it a place we can all gather and truly feel 'at home' — no matter where I am, I can always close my eyes and remember the smells of clean laundry or food cooking, how comfortable the couch was under Grandma's Afghan blanket, or the sound the floor makes when you walk across it."
Being strong in faith is something these grandparents have shown.
"It is evident to anyone who knows them that their passion is following the Lord and caring for their family. They have made sure to show us kids the way and continue to encourage us in different ways to keep on the right path."
Marriage is important to Sonny and Betty. They have shown their family how important they both are to eachother.
"When I look at them, I still see handsome Grandpa in his muscle car and beautiful Grandma probably rolling her eyes as he showed off. I truly admire them. Grandpa and Grandma — We Love you! We never forget the selfless things you do for each of us day in and day out. You are the glue that holds us all together and we are forever thankful for you!" — granddaughter Kassy Boyer
Charlie and Dorothy McMillan, Hawarden, 
— have four grandsons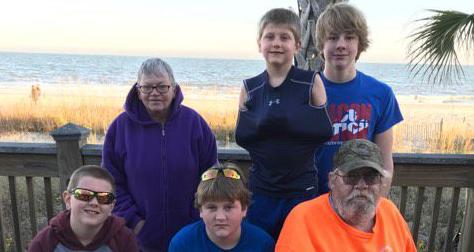 Having four grandsons, this grandma and grandpa know the meaning of bullfrogs, mud pies and the saying "boys will be boys."
"They're the best because they're always there for us," said grandson Eli McMillan.
Charlie has taught Keegan and Eli how to fish and everything they have been taught they use and have caught several fish from the Big Sioux. The youngest of the grandkids, Brody says he is thankful grandma Dorothy taught him to play cards.
"Happy grandparents day to the best grandparents and thank you for all you do," Ashton said. "We are thankful for them because from day one they have loved, accepted and cared for my boys. They are a part of their daily lives and that's so important. We are so lucky to have them."
Scott and Shelly Schlumbohm, Hawarden
— have three grandkids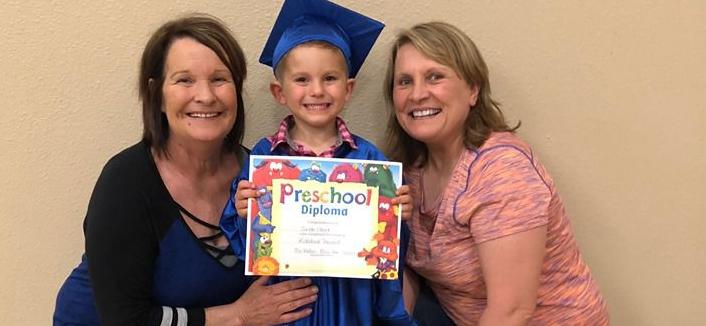 "They have taught us how to sing the West Sioux School song. And lots of other things —like surprise presents! We love you guys." — grandson Zander Utesch
Chuck and Darla Utesch, Akron
— have 12 grandchildren with another one on the way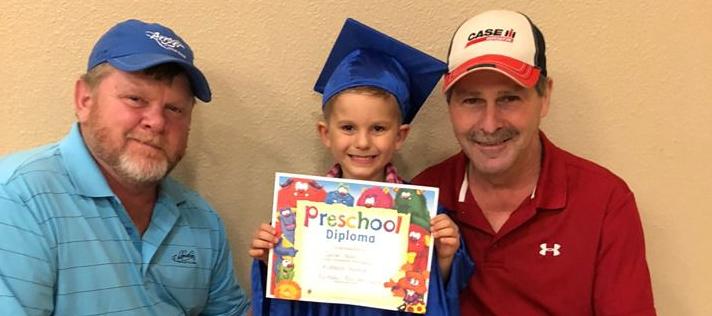 Zander Utesch said Chuck and Darla are also the best because "they live on a farm and they have two rangers and two puppies!"
They taught him and his sisters to play t-ball and to always be careful when the tractors are out.
"We love you so much. Thank you for all you do for us, we love to stay the night at your house!" — grandon Zander Utesch
Marlene Eilts, Ireton
— two granddaughters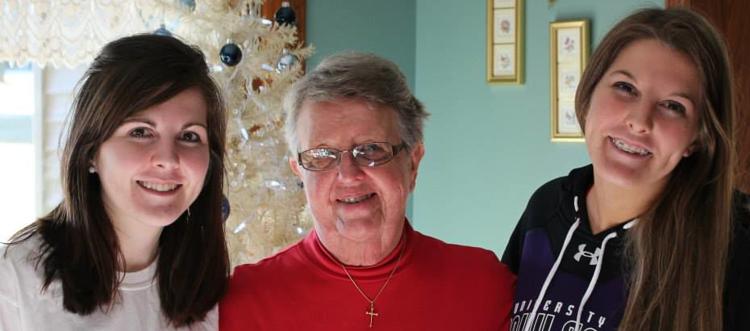 "Grandma Marlene is the best type of person — that kind that you just can't find the words to describe how wonderful she is. If she's not at home, you can find her at church, at coffee, out to eat with her friends, delivering meals to guys in the field, or cheering on the Falcons!
Her grandkids respect her commitment to her faith, family, friends (and the Falcons) and said "it's beyond compare" and they feel they are the luckiest to have her.
"What haven't I learned from her? — how to make cookies, cupcakes and frosting from scratch; the importance of leveling out the dry ingredients in a measuring cup, how to play rummy and dominoes and all the other card games she plays with her friends; how to can sweet corn and how to make the best spaghetti hot dish. Basically all I need is a quick lesson on how to fold a fitted sheet and I will be good to go!"
Marlene's granddaughters say "thank you" for everything.
"I am so thankful God gave us you. I can't wait for you to get to show this to your friends at coffee (I bet their grandkids didn't do this!) — Also, Logan and I would love peanut butter cookies!" — granddaughter Maddy Vlotho